Eugene Emeralds Make It Back-to-Back Championships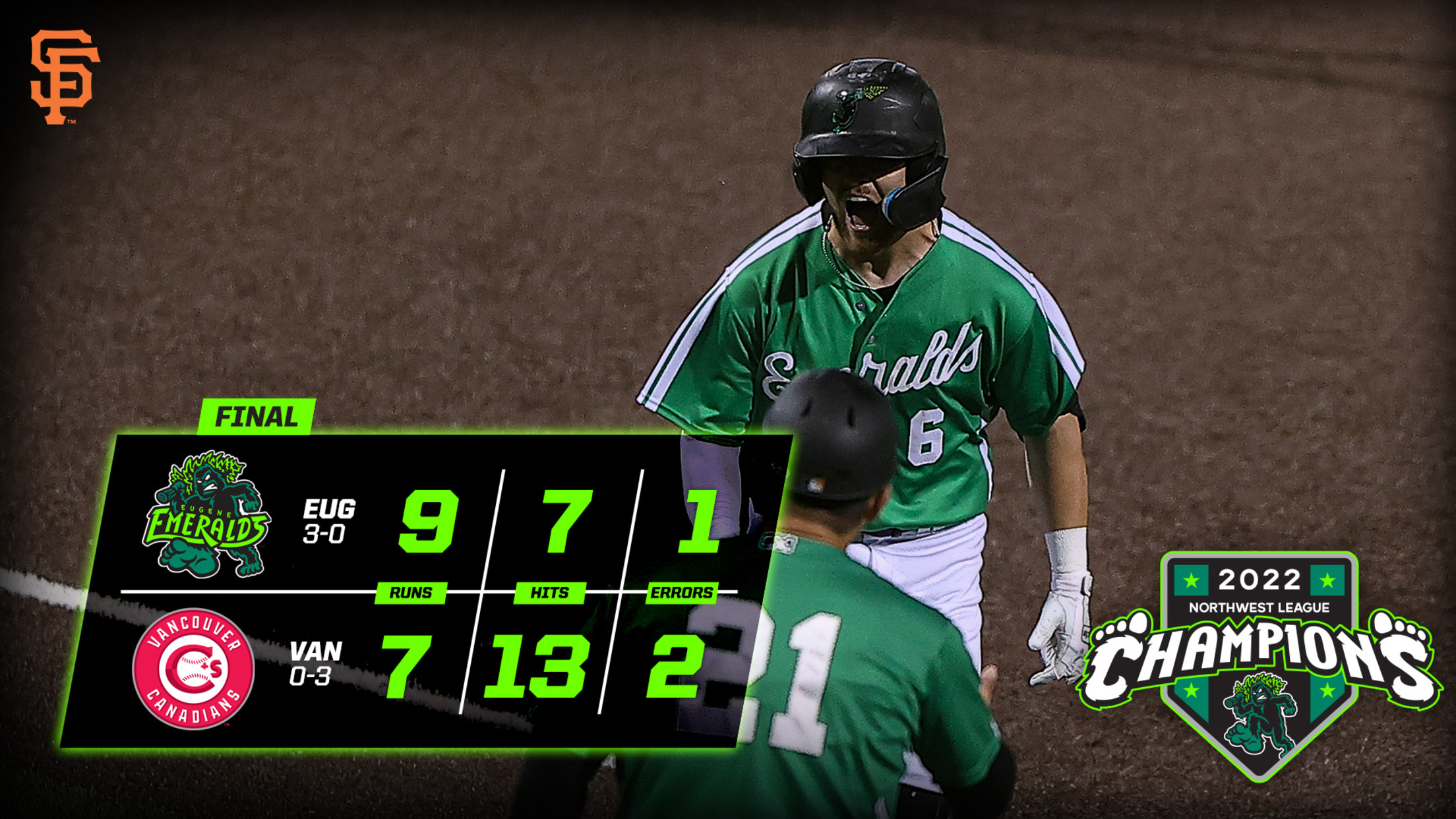 On Friday Night, the Emeralds finished off the sweep of the Vancouver Canadians to take home the Northwest League Championship. The back-to-back titles in the first two years at the High-A level give the Emeralds four championships in the last six years. In front of 5,991 fans at Nat Bailey
On Friday Night, the Emeralds finished off the sweep of the Vancouver Canadians to take home the Northwest League Championship. The back-to-back titles in the first two years at the High-A level give the Emeralds four championships in the last six years.
In front of 5,991 fans at Nat Bailey Stadium in Vancouver, it was a wild finish in which the Emeralds took a one-run lead into the bottom of the 8th inning but Vancouver scored three times in that frame to take a two-run advantage into the 9th inning.
The Ems responded with a dramatic three-run shot from Grant McCray that put Eugene just three outs away from the crown. In the bottom of the 9th, Vancouver's Gabby Martinez belted an RBI double to tie the score and send the game to extra innings.
After the first two batters of the 10th inning could not advance the automatic runner from second base, Jimmy Glowenke put Eugene ahead for good with a towering drive to left center field. It was the Emeralds third home run of the game after hitting 163 in the regular season which was second most in franchise history. Eugene finished the year on a high note with a season-high seven-game winning streak as right-hander Tyler Myrick finished off the bottom half of the 10th to seal the victory.
For the Emeralds, this was the eighth championship in the 68-year history of the franchise (1955, 1974, 1975, 1980, 2016, 2018, 2021, 2022). Eugene becomes the eighth team in Northwest League history to win consecutive championship and it's the second time the Emeralds have won back-to-back titles after also accomplishing the feat in the 1974-75 seasons