Eugene Scores 14 Unanswered Runs to Defeat Hillsboro 
Carter Aldrete Records Five-RBI and Four Hits in Career Game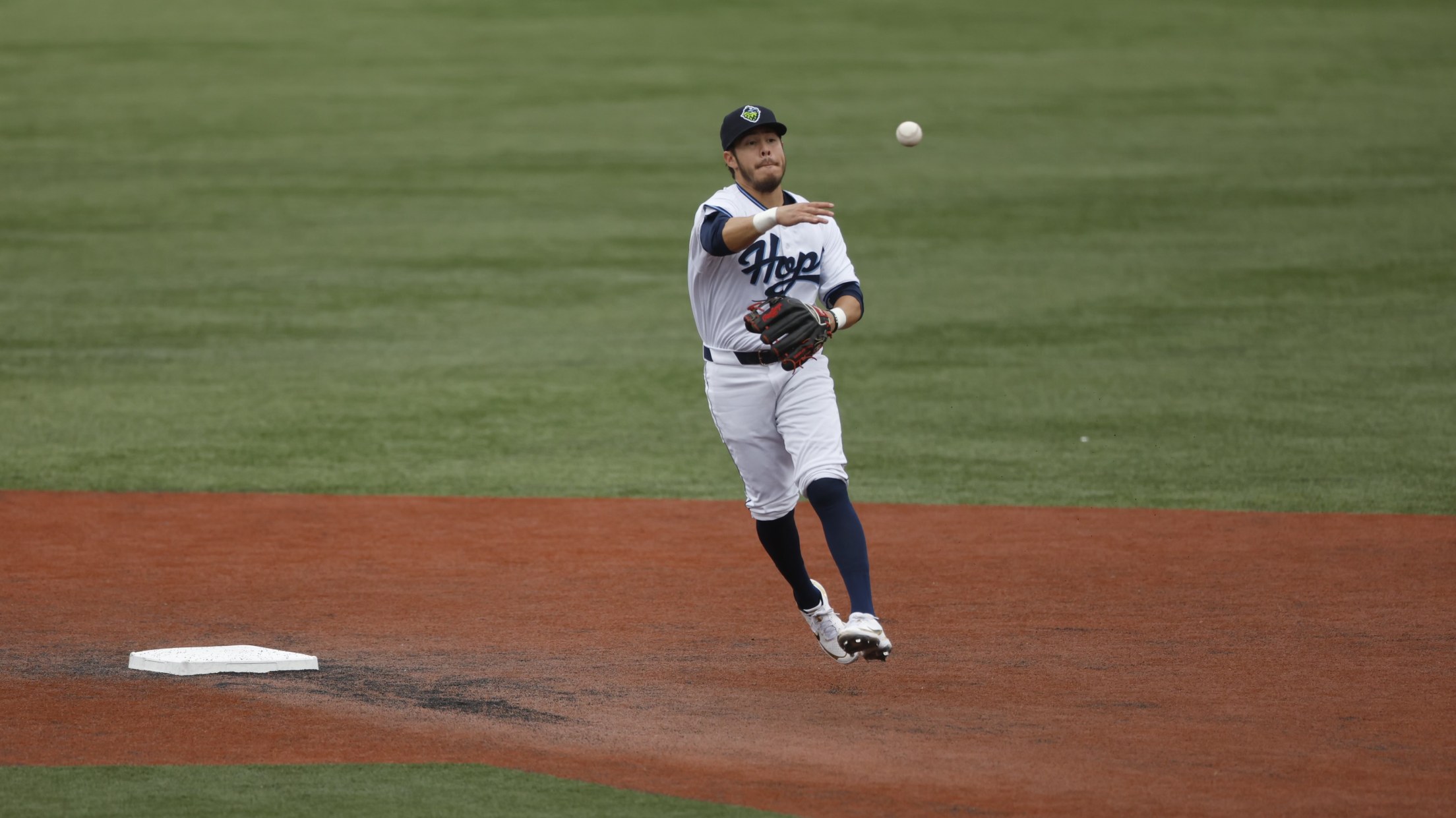 Hillsboro, OR (July 9, 2022) – Carter Aldrete turned in one of his best games as a pro, the day after teammate, Casey Schmitt, had a four-RBI game. Aldrete, reached base five times, including two singles, a double, home run and five runs batted in. The four hits in Saturday's
Hillsboro, OR (July 9, 2022) – Carter Aldrete turned in one of his best games as a pro, the day after teammate, Casey Schmitt, had a four-RBI game. Aldrete, reached base five times, including two singles, a double, home run and five runs batted in. The four hits in Saturday's game by Aldrete, tie a Hops' opponent record for most hits in a game. Aldrete and Schmitt are both top five in the Northwest League in: AVG, HR, RBI, OPS and SLG. A.J. Vukovich hit a two-run home run in the first inning, but Eugene would score 14 unanswered runs in their 14-2 win.
A.J. Vukovich hit his eighth home run of the year against Eugene starter, Wil Jensen, to get the scoring started in the first inning. The home run by Vukovich was the only runs allowed by Jensen in seven innings of work.
After a one-two-three first inning by Ross Carver, the middle of the Eugene order got to him in the second. Four straight hitters reached base, with Patrick Bailey drilling an RBI single on a ball that went 395 feet off the center field fence and then a two-RBI single by Carter Aldrete.
Carver got into rhythm in the middle frames, exiting after allowing three earned runs over five innings and striking out six. In his first outing against Eugene earlier this season, Carver had 10 strikeouts over five innings and didn't allow a hit.
Carver was followed by Dillon Larsen, Bobby Ay, Jose Santamaria and Hugh Fisher, where things made a turn for the worse. All four relievers gave up at least one earned run and one walk in their outings. The four combined to allow nine earned runs and eight walks over four innings. Eugene plated six runs in the seventh inning to blow the game open.
Eight-of-nine Eugene starters scored a run, eight-of-nine had a walk and seven-of-nine recorded at least one hit in the game. Casey Schmitt, Jairo Pomares, Patrick Bailey and Carter Aldrete all scored two or more runs. Aldrete, was 4-4 with five-RBI and two extra-base hits.
Hillsboro pitching walked nine Emeralds' batters, while Eugene pitching walked zero. Wil Jensen struck out nine and recorded the win, in his second consecutive seven inning start.
The 14 runs by Eugene are the most allowed by Hillsboro in a game this season.
Hillsboro (36-42) and Eugene (46-31) will play the series finale on Sunday at 1:05, with the pre-game show at 12:50 on Rip City Radio 620 and MiLB.tv.