WooSox Celebrate Father's Day at Polar Park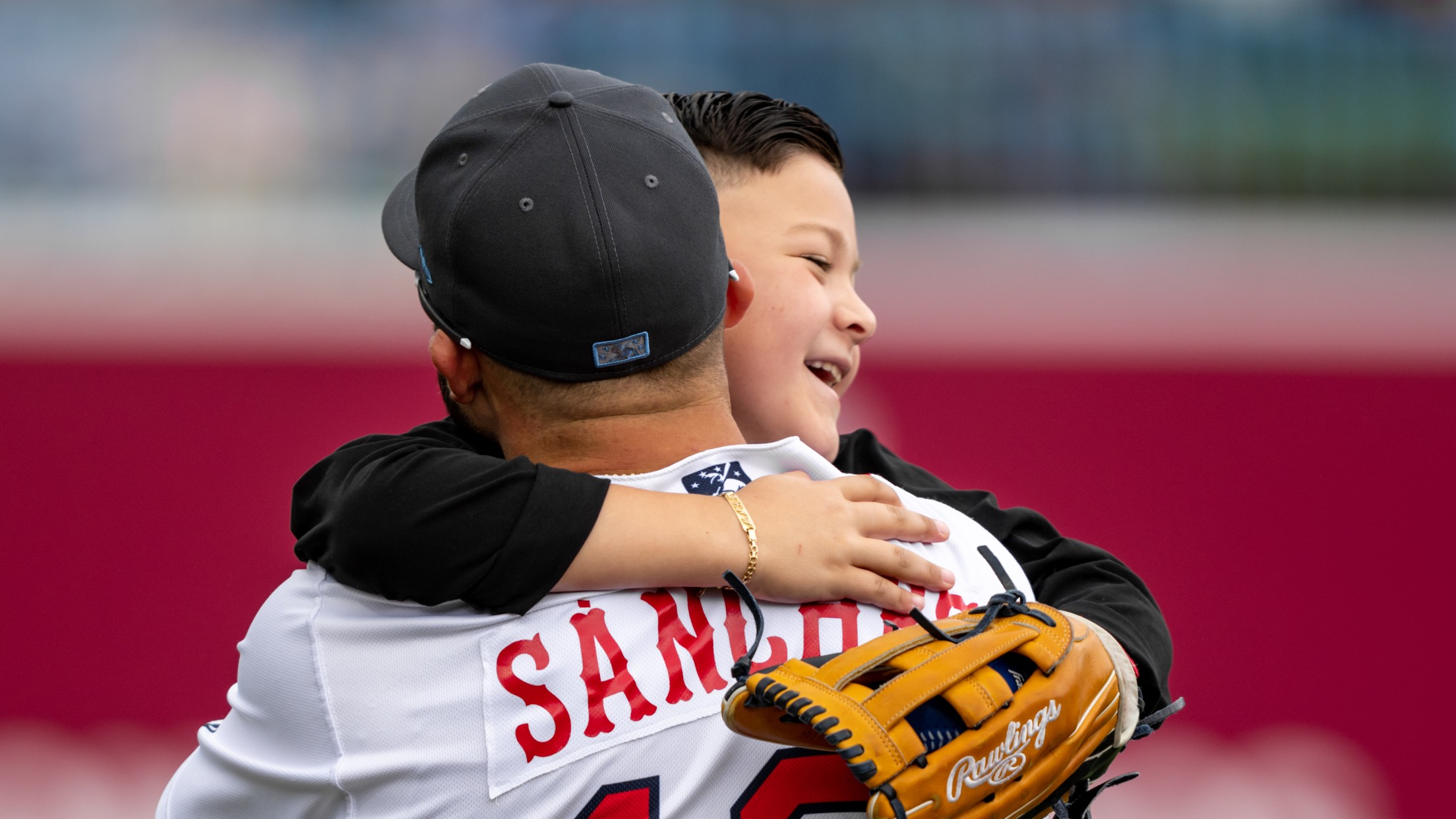 The Worcester Red Sox hosted their annual Father's Day game on Sunday, June 19. The stadium was packed with more than 7,700 fans. Many of these fans were at their first-ever WooSox game. In addition to the Father's Day festivities, the WooSox held a Juneteenth celebration. More than 150 fans
The Worcester Red Sox hosted their annual Father's Day game on Sunday, June 19. The stadium was packed with more than 7,700 fans. Many of these fans were at their first-ever WooSox game. In addition to the Father's Day festivities, the WooSox held a Juneteenth celebration.
More than 150 fans arrived to the game early for a Father's Day picnic at Polar Park's Hanover Deck.
More than 200 members of Killingly Little League traveled from Connecticut for their second consecutive Father's Day outing at Polar Park. In addition, Killingly's umpire-in-chief, and five-year president, Norm Thibeault, performed "God Bless America" during the middle of the 7th inning.
Following the 3rd inning, Noah Sanchez, the son of WooSox third baseman Yolmer Sanchez, participated in the daily Table Talk Pies in the Sky mid-inning activity.
Noah was full of joy as he waited to go on the field. Just like his father, Noah is an athlete, as he caught all three of the balls thrown up in the air. After he won pies for the entire ballpark, he ran up to his dad at third base and jumped into his arms, making for a special Father's Day moment.
After the game, fans were welcomed on the field for a special Father's Day Sunset Catch On The Field, the conclusion of a memorable day for thousands of Central Mass families.