Fernando Tatis Jr. to Join Missions on Rehab Assignment August 6th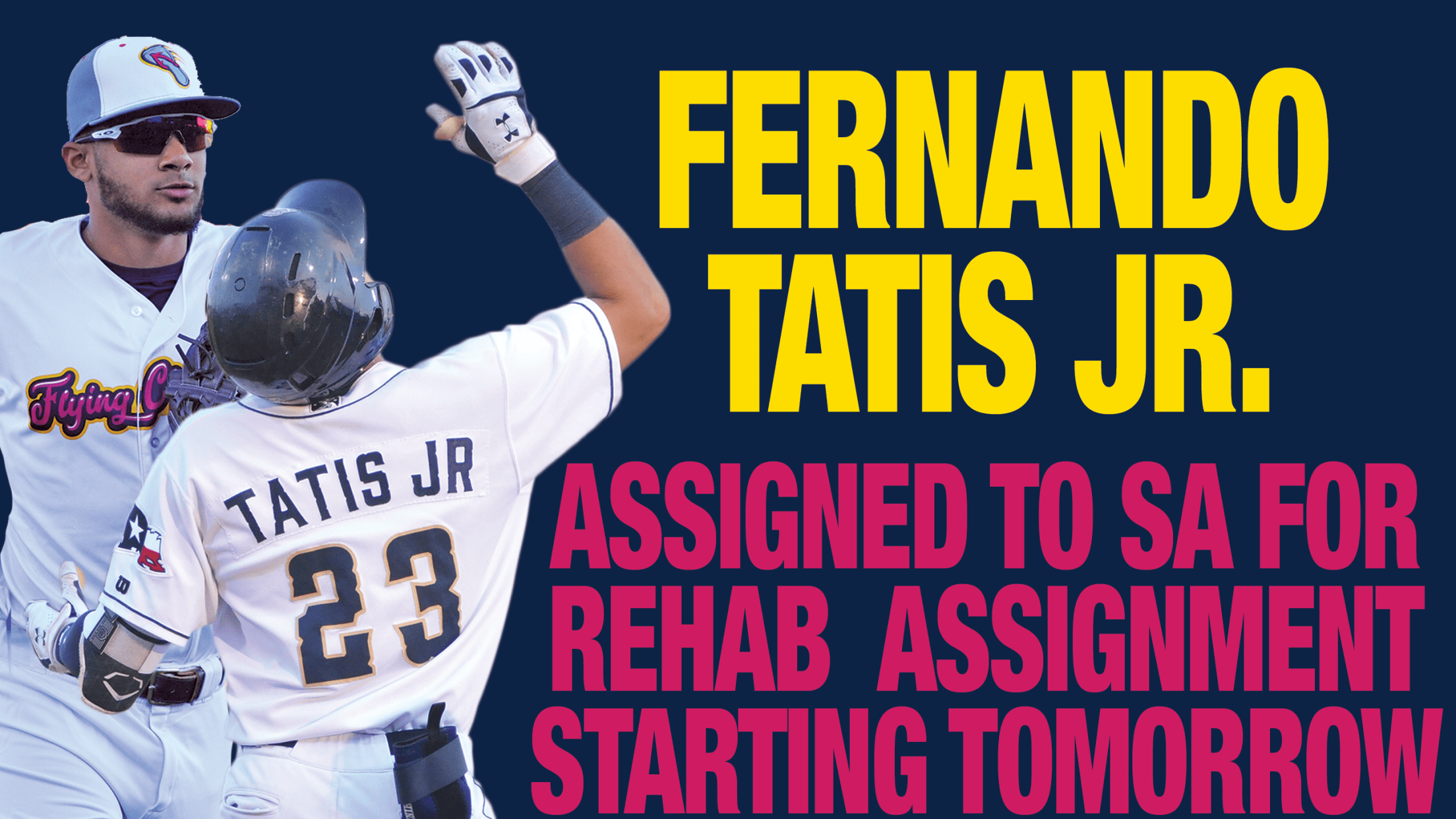 SAN ANTONIO – San Diego Padres infielder Fernando Tatis Jr. will be joining the San Antonio Missions on Saturday, August 6th as part of a rehab assignment. Tatis Jr. is recovering from a wrist fracture that he suffered during the off-season. The 23-year-old debuted in 2019 for the Padres and
SAN ANTONIO – San Diego Padres infielder Fernando Tatis Jr. will be joining the San Antonio Missions on Saturday, August 6th as part of a rehab assignment. Tatis Jr. is recovering from a wrist fracture that he suffered during the off-season.
The 23-year-old debuted in 2019 for the Padres and finished the season third in the National League Rookie of the Year voting. During the shortened 2020 season Tatis Jr. won the Silver Slugger Award (National League shortstop) and finished fourth in the Most Valuable Player voting after hitting 17 home runs and 45 RBI in 59 games.
The 2021 season saw him slug 42 home runs and 31 doubles in 130 games. He made his first All-Star appearance, won his second consecutive Silver Slugger Award, and finished third in the MVP race.
During his time in the minor leagues, he played 14 games for the Missions during 2017 and 88 games in the 2018 season. He hit 17 home runs and 23 doubles during his time in the Alamo City.
The San Antonio Missions will continue their six-game series with the Wichita Wind Surge on Saturday, August 6th. Right-hander Reggie Lawson (4-5, 5.34) is scheduled to pitch for the Missions. Right-hander Blayne Enlow (0-2, 3.89) is scheduled to pitch for the Wind Surge. First pitch is expected at 7:05 p.m. from Nelson Wolff Stadium.
The San Antonio Missions are the Double-A affiliate for the San Diego Padres. This is the 120th professional season for the San Antonio Missions. Playoff tickets for September 22nd are available now. Single game tickets can be purchased online or at the 1st Base Box Office. Season seat memberships are available now. For more information call 210-675-PARK (7275) or visit samissions.com.