Fireflies Pull Ahead Late in Back-and-Forth Affair
Emshoff, Hughes hit homers in 6-4 victory over Myrtle Beach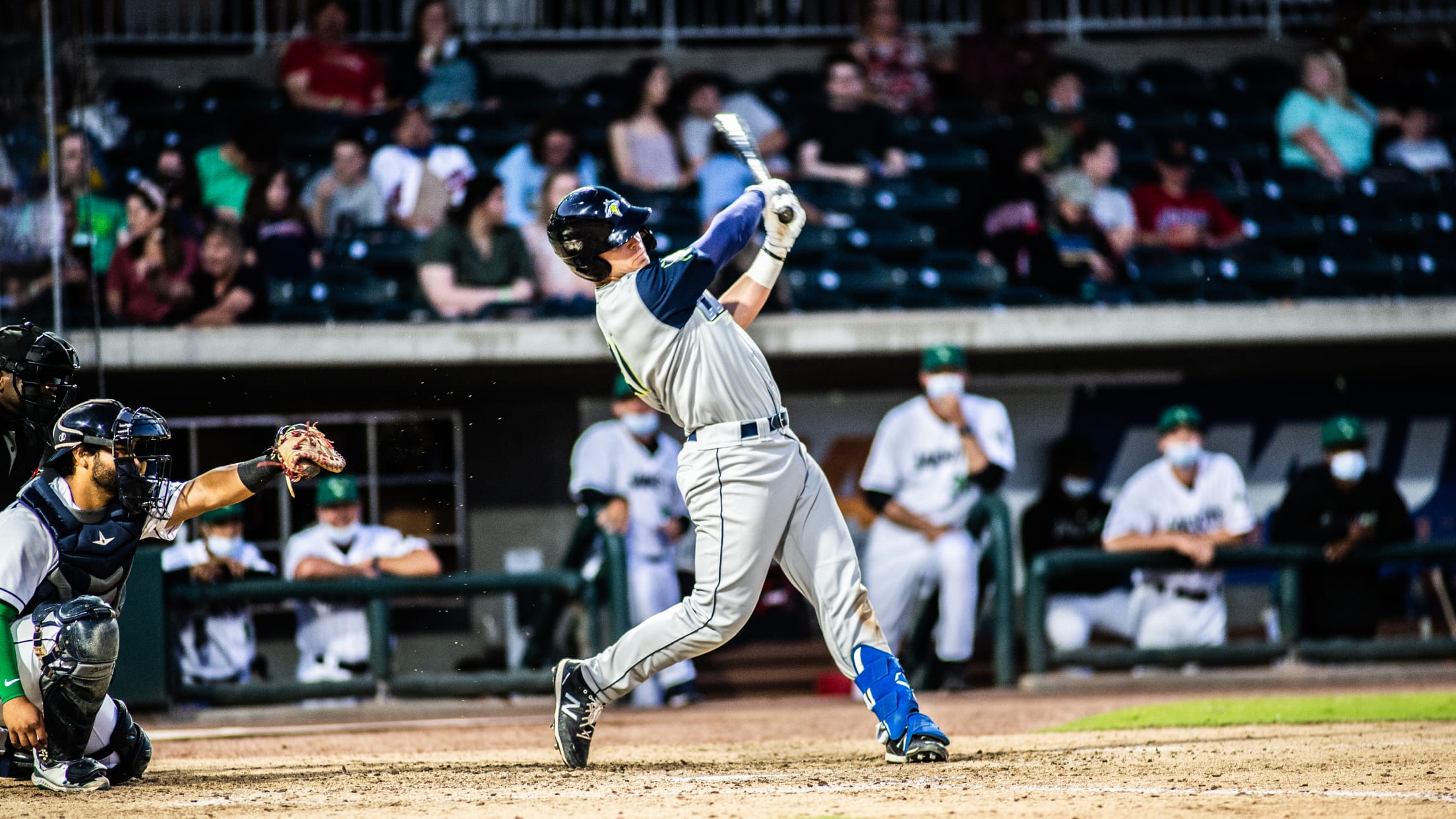 COLUMBIA, S.C. – The Fireflies snapped a 13-inning scoreless streak with a two-run home run from Kale Emshoff in the second inning to vault over the Myrtle Beach Pelicans 6-4 Thursday night at Segra Park. The Fireflies (23-18) finally maintained their advantage in the fifth after Darryl Collins singled to
COLUMBIA, S.C. – The Fireflies snapped a 13-inning scoreless streak with a two-run home run from Kale Emshoff in the second inning to vault over the Myrtle Beach Pelicans 6-4 Thursday night at Segra Park.
The Fireflies (23-18) finally maintained their advantage in the fifth after Darryl Collins singled to plate Maikel Garcia, which pushed the team in front 4-3. Jose Miguel Gonzalez (L, 2-1) threw a wild pitch to the back stop during the next at-bat that allowed Diego Hernandez to scamper home and give Columbia a two-run lead.
The bullpen came together late in the game. After allowing two runs in the fourth, Luis De Avila (W, 4-0) retired six of the next seven batters he faced to earn the win before handing the ball to Walter Pennington (S, 3) who earned his team-leading third save with three one-run innings in relief. Pennington fanned three of the last four batters he faced to slam the door.
Starter Ben Hernandez was shutting down Myrtle Beach (19-24). He amassed a five batter punchout streak with two outs in the third before he walked Jacob Wetzel and then allowed a homer to squeak around the foul pole from Flamean Bautista to tie the game before exiting the contest.
Next, Gage Hughes hit a solo homer, his first of the season to push the Fireflies in front 3-2. The run was answered in the top half before Columbia could push ahead for good in the fifth.
Columbia begins the weekend with a 7:05 match-up against the Myrtle Beach Pelicans. RHP Delvin Capellan (1-2, 3.34 ERA) gets the Friday start for Columbia and Myrtle Beach opts to throw RHP Richard Gallardo (1-3, 5.04 ERA).
Tomorrow night is a t-shirt giveaway at Segra Park. The first 1,000 fans through the gates will receive a special Fireflies branded Space Jam t-shirt, so you'll want to climb through the gates as closely to 6 pm as possible, because the shirts will go fast.