Fireflies Take-Off Behind Four-Run Seventh
Collins Two-Run Single Final Blow in 7-4 Victory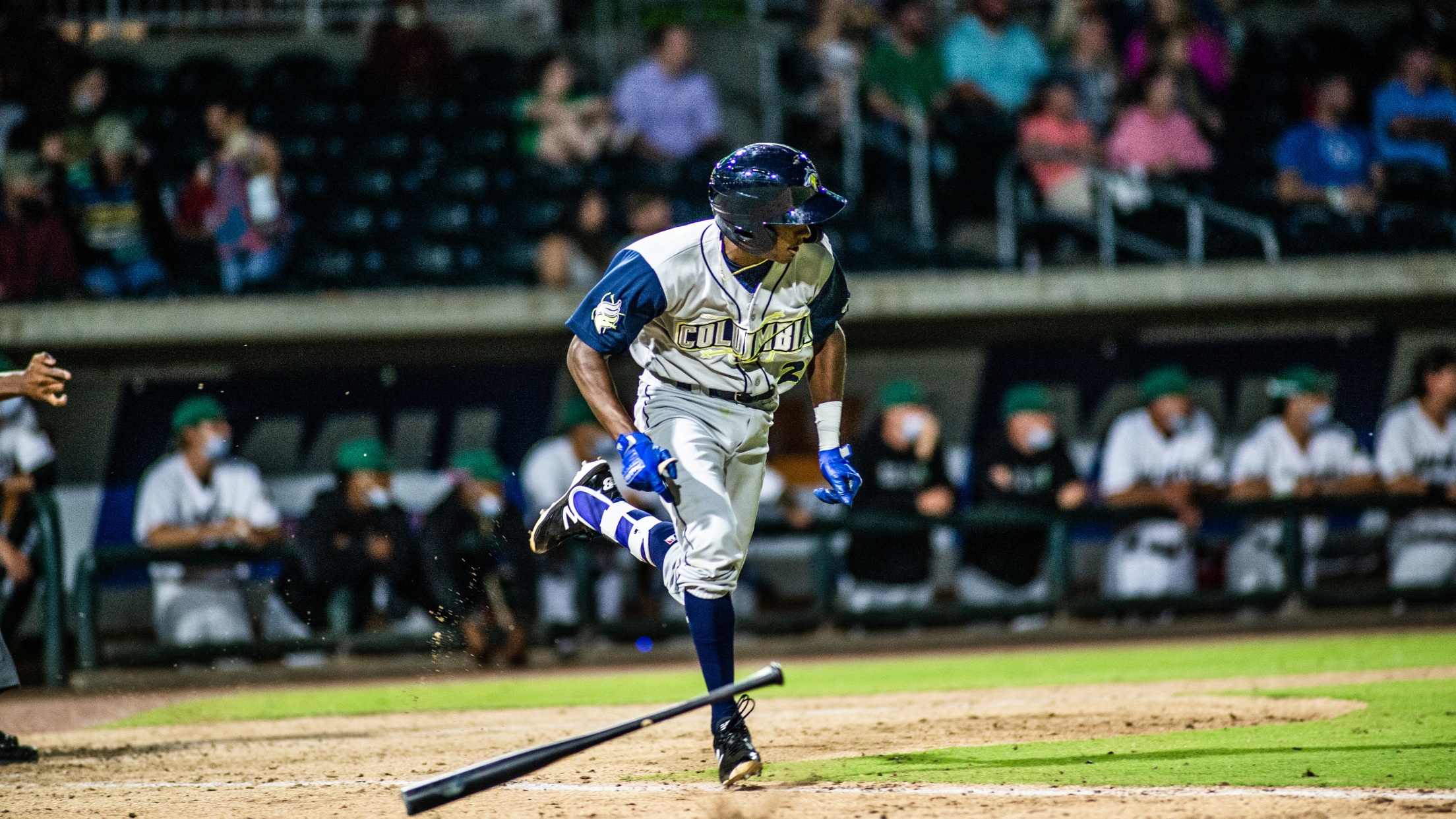 COLUMBIA, S.C. – Darryl Collins gave Columbia their first lead of the ball game with a two-run single to score Rubendy Jaquez and Tyler Tolbert which topped off a four-run inning that led to a 7-4 victory at SRP Park Saturday evening. Prior to Collins hit, the Fireflies (27-21) roped
COLUMBIA, S.C. – Darryl Collins gave Columbia their first lead of the ball game with a two-run single to score Rubendy Jaquez and Tyler Tolbert which topped off a four-run inning that led to a 7-4 victory at SRP Park Saturday evening.
Prior to Collins hit, the Fireflies (27-21) roped together a single and three walks to score a pair of runs and come within a pair. With Rubendy Jaquez at third base, Tyler Tolbert stole his 26th base of the season to get into scoring position for Collins smash.
Tolbert added his first-career homer, a bullet over the center field wall in the ninth to score Matt Schmidt and give the Fireflies some insurance.
Walter Pennington (W, 3-1) pitched two, one-run innings before handing the ball to Nathan Webb (S, 4) who closed out the game with a pair of scoreless innings.
Willie Carter hit a sacrifice fly in the second to put the GreenJackets in front 2-1. Augusta tacked on a run in the fifth and the sixth to take a 4-1 lead before Columbia's bats got going.
Columbia closes out their series with the Augusta GreenJackets Sunday at 6:35 pm at SRP Park. RHP Adrian Alcantara (2-3, 3.63 ERA) climbs the hill for Columbia, while Augusta opts to toss LHP Jake McSteen (2-0, 3.26 ERA).
The Fireflies will return home July 6 to start a six-game set with the division-leading Charleston RiverDogs. Tuesday's game will mark another Miller Lite $2 Tuesday where all hot dogs, popcorn, fountain sodas and 12 oz cans of Miller Lite will be just $2.