Five Bobblehead Dates Set for 2023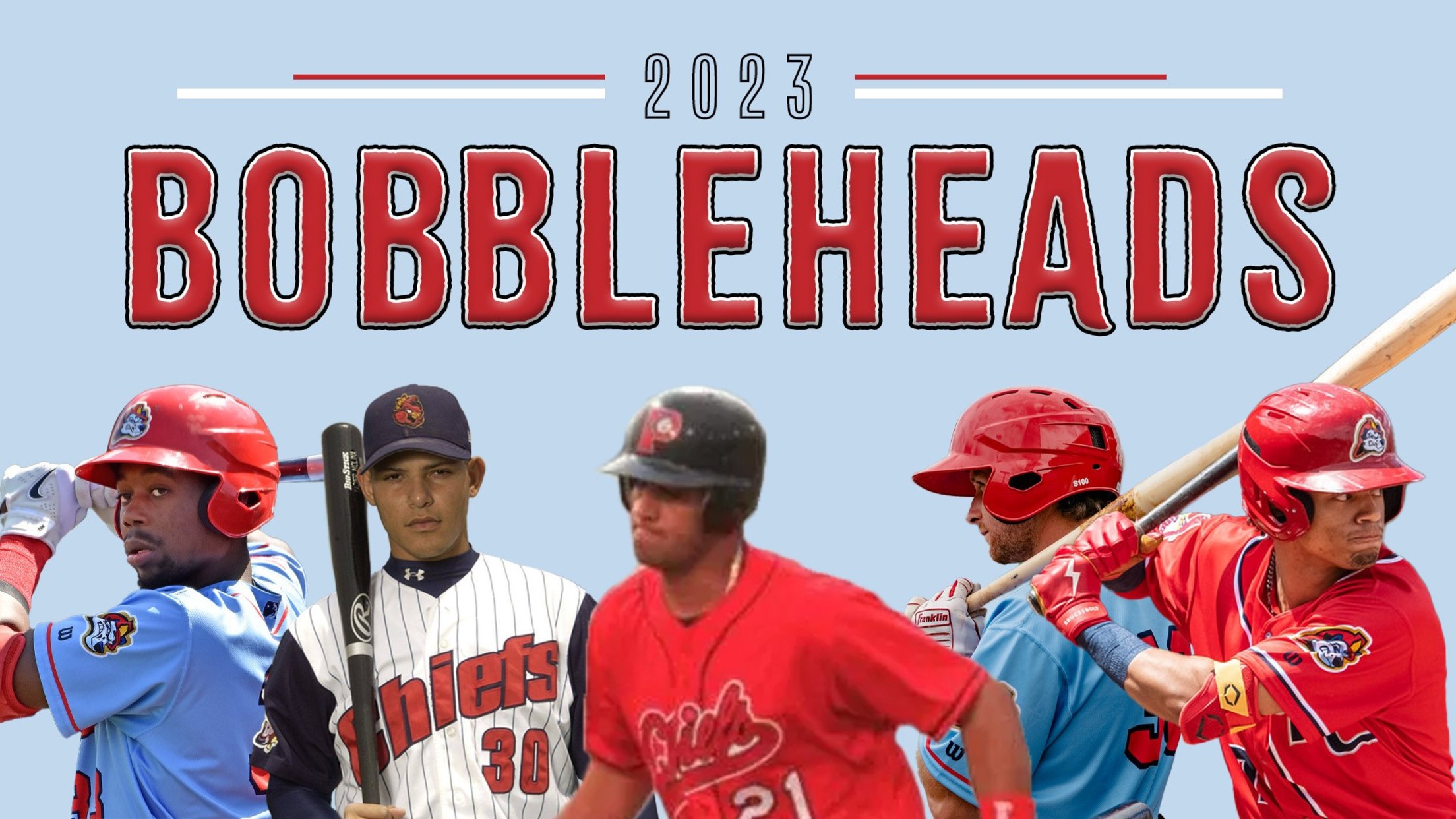 Peoria, IL – The Peoria Chiefs announced the fourth leg of their promotional schedule Tuesday with the announcement of five bobblehead giveaways. The bobblehead slate kicks off on Saturday, May 13, with a Chiefs Jordan Walker bobblehead presented by Busey Bank. Walker, the Cardinals top prospect, played 55 games with
Peoria, IL – The Peoria Chiefs announced the fourth leg of their promotional schedule Tuesday with the announcement of five bobblehead giveaways.
The bobblehead slate kicks off on Saturday, May 13, with a Chiefs Jordan Walker bobblehead presented by Busey Bank. Walker, the Cardinals top prospect, played 55 games with Peoria in 2021 and posted a .292 batting average in the process. He particularly shined in September of 2021 with five of his eight home runs coming in the final month of the season. Walker spent the 2022 campaign with Double-A Springfield where he was named the Cardinals Minor League Co-Player of the Year.
On Friday, June 9, a Yadier Molina bobblehead is on tap. Molina played 112 games with the Chiefs in 2002 and helped lead the club to a Midwest League title. The decorated catcher retired in 2022 after playing in 2,226 career games. Molina garnered 10 All-Star appearances, nine Gold Gloves and a pair of World Series titles. The Molina bobble is sponsored by IT360.
Baseball's newest member of the 700 Home Run Club will be honored on Friday, July 28, when the Chiefs release an Albert Pujols bobblehead, presented by Hardee's. Pujols needed just 133 minor league games before his Major League debut in 2001. The noted slugger played in 109 games for Peoria in 2000 and mashed 17 homers while posting a .324/.389/.565 slash line. Pujols finished his career with 703 long balls, fourth on the all-time list.
A Brendan Donovan bobblehead is scheduled for release on Friday, August 4. Donovan spent portions of two seasons with the Chiefs before his meteoric rise through the Cardinals system. The versatile Donovan made his big league debut in 2022 and played a key role in a Cardinals postseason berth. Donovan made a start at six different positions a season ago and earned the National League's first-ever utility Gold Glove Award.
The fifth and final bobblehead will feature Masyn Winn and will be distributed on Saturday, August 26. Winn, 20, hit .349 in 33 games with the Chiefs a season ago before his promotion to Double-A Springfield. Winn made national headlines at the MLB Futures Game when he threw a ball across the diamond at 100.5 mph, the fastest infield throw ever recorded during the Statcast era.
Designs for the five giveaways will be released at a later date. All giveaways are subject to availability. Fans will be limited to one bobblehead per person, no exceptions. Single-game tickets go on sale Friday, March 10. For fans looking to secure tickets in advance, a voucher book can be purchased by calling (309) 680-4000.