Five-Run Fourth Inning Bolts Scrappers over Crosscutters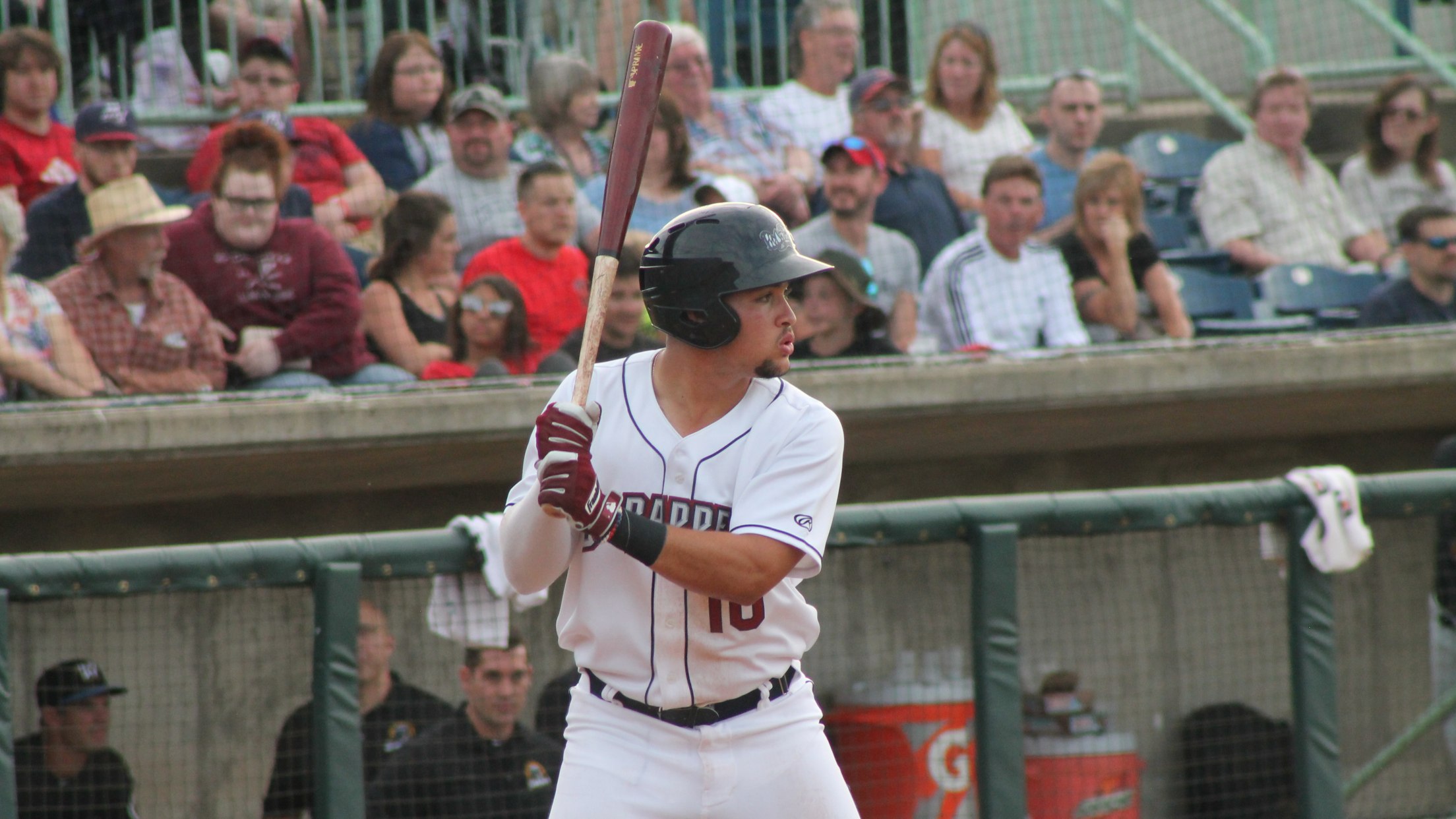 NILES, O.H. - For the second consecutive night, the Mahoning Valley Scrappers used a big inning to jet ahead of the Williamsport Crosscutters on Wednesday at Eastwood Field. A five-run fourth inning was enough for the Scrappers to take the series rubber match over Williamsport, 6-5. With its win on
NILES, O.H. - For the second consecutive night, the Mahoning Valley Scrappers used a big inning to jet ahead of the Williamsport Crosscutters on Wednesday at Eastwood Field. A five-run fourth inning was enough for the Scrappers to take the series rubber match over Williamsport, 6-5. With its win on Wednesday, Mahoning valley earned series win No. 12 on the season (12-2-1).
The teams finished the third inning deadlocked at 1-1. Williamsport (17-27) opened the scoring in the top-half as Keudy Bocio doubled in Jonathan Guzman. Mahoning Valley (28-15) responded in the bottom-half as Tyler Freeman tripled in Jose Fermin. With his triple, and his 4-for-5 night, Freeman extended his hitting streak to 14 games - the second-highest hitting streak for Mahoning Valley in 2018 (Richie Palacios - 17 games - June 29-July 19). He also raised his New York-Penn League-leading batting average to .385 in 41 games played.
Mahoning Valley responded in the fourth inning with five runs on four hits. Eleven batters were sent to the plate in the inning. Hosea Nelson struck out to begin the frame. Clark Scolamiero doubled and Jason Rodriguez walked to follow. Simeon Lucas struck out, and as Henry Pujols stepped in, Scolamiero and Rodriguez advanced on a wild pitch from Crosscutters starter Francisco Morales. Pujols delivered a bases-clearing double to put the Scrappers ahead, 3-1.
After a pair of walks to Michael Tinsley and Jose Fermin loaded the bases, Morales was pulled in favor of reliever Austin Ross. The Scrappers did not seem to notice the change. Once again, Tyler Freeman delivered. A bases-clearing double gave the Scrappers a 6-1 lead after four innings.
Williamsport closed the gap in the sixth and seventh innings. A leadoff home run by Ben Aklinski cut the Scrappers' lead to 6-2. Andrew Lantrip made his affiliated debut (Tommy John Surgery) in the seventh as he relieved Oviedo. Williamsport did not give him the warmest welcome.
Williamsport plated two runs in a span of five batters as Lantrip did not make it out of the seventh. Ben Pelletier struck out to begin the frame. Brayan Gonzalez and Jonathan Guzman followed with back-to-back singles. Keudy Bocio doubled both in to limit the Scrappers lead to 6-4.
Williamsport's ninth inning comeback attempt was not enough to overtake the Scrappers and closer Erick Algarin. Brayan Gonzalez walked and Jonathan Guzman singled to start the frame. Jesus Henriquez then sacrificed both runners over with a bunt. Keudy Bocio then popped out to Jose Fermin at shortstop, and both runners were forced to hold.
Gonzalez scored on a wild pitch from Algarin as Ben Aklinski stepped in. Mahoning Valley's 6-1 lead had officially been trimmed down to 6-5. Algarin recovered versus Aklinski - striking him out swinging to end the game.
With Mahoning Valley's win and Auburn's loss versus West Virginia, the Scrappers' lead in the Pinckney Division was stretched to 5.0 games.
The Scrappers open a three-game series in Batavia versus the Muckdogs (19-25) on Thursday. Scrappers RHP Cameron Mingo (2-2, 4.84 ERA) is scheduled to oppose Muckdogs RHP Chris Vallimont (0-0, 7.53) Mahoning Valley returns to Eastwood Field on Sunday August 5 to open a three-game series with the State College Spikes. For tickets, call or visit the Chevy All Stars Box Office at Eastwood Field at 330-505-0000, or visit mvscrappers.com.