Former Fightin Alec Bohm Boasts Impressive July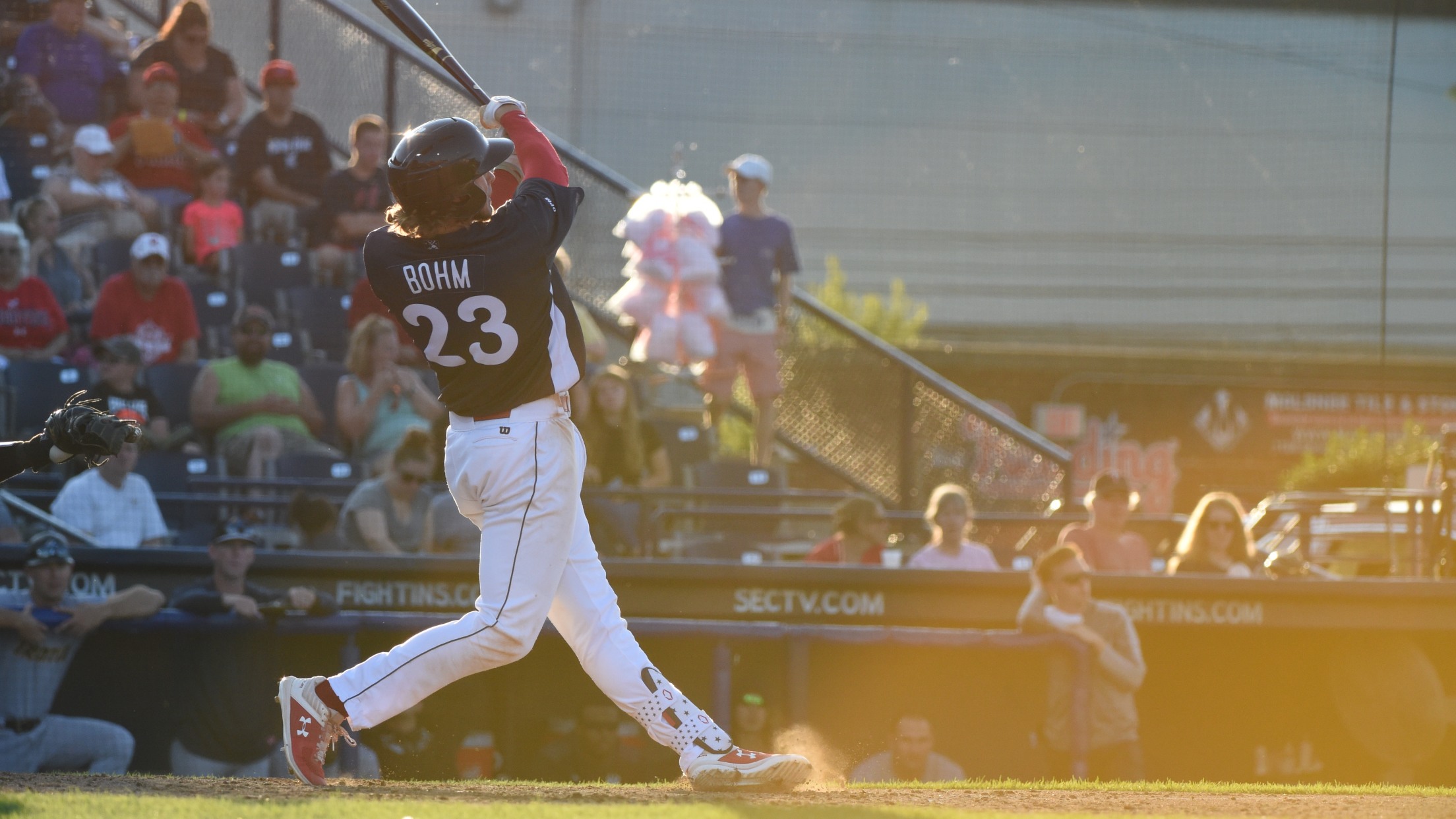 Alec Bohm turned in the best month of his MLB career in July. The third baseman finished the month with a Phillies best .434 batting average and a .457 on-base percentage. In the series finale against the Pirates on July 31, Bohm connected for four hits, including a double and
Alec Bohm turned in the best month of his MLB career in July. The third baseman finished the month with a Phillies best .434 batting average and a .457 on-base percentage. In the series finale against the Pirates on July 31, Bohm connected for four hits, including a double and a home run. He racked up 33 hits, 15 runs and 14 RBI. He went on a 14-game hit streak midway through July, which included six-straight games with multiple hits.
Bohm has developed into a fixture within the Phillies infield. He made 84 appearances at the hot corner and two at first base. With his performance in July, Bohm impressively raised his 2022 numbers. He boasts a .299 batting average, .331 on-base percentage, 106 hits, 51 runs and 41 RBI.
The Phillies selected Bohm with the third-overall pick in the 2018 MLB Draft after he played three seasons at Wichita State. He made his MLB debut on August 13, 2020 and played 44 games in his rookie season. Bohm posted a .338 batting average and a .400 on-base percentage in 2020 along with 54 hits, 24 runs and 23 RBI. In 2021, he made 115 appearances and finished with 94 hits, 47 RBI and 46 hits.
Bohm played at both the rookie level and Low-A during his first year in the minor league system. He advanced to A and High-A at the beginning of the 2019 season. A .329 batting average along with 52 hits earned Bohm a promotion to Double-A with the Reading Fightin Phils. In 63 games with the Fightins, he posted a .269 batting average, 64 hits, 42 RBI and 38 runs.