Former Fightin Williams Displays Heroics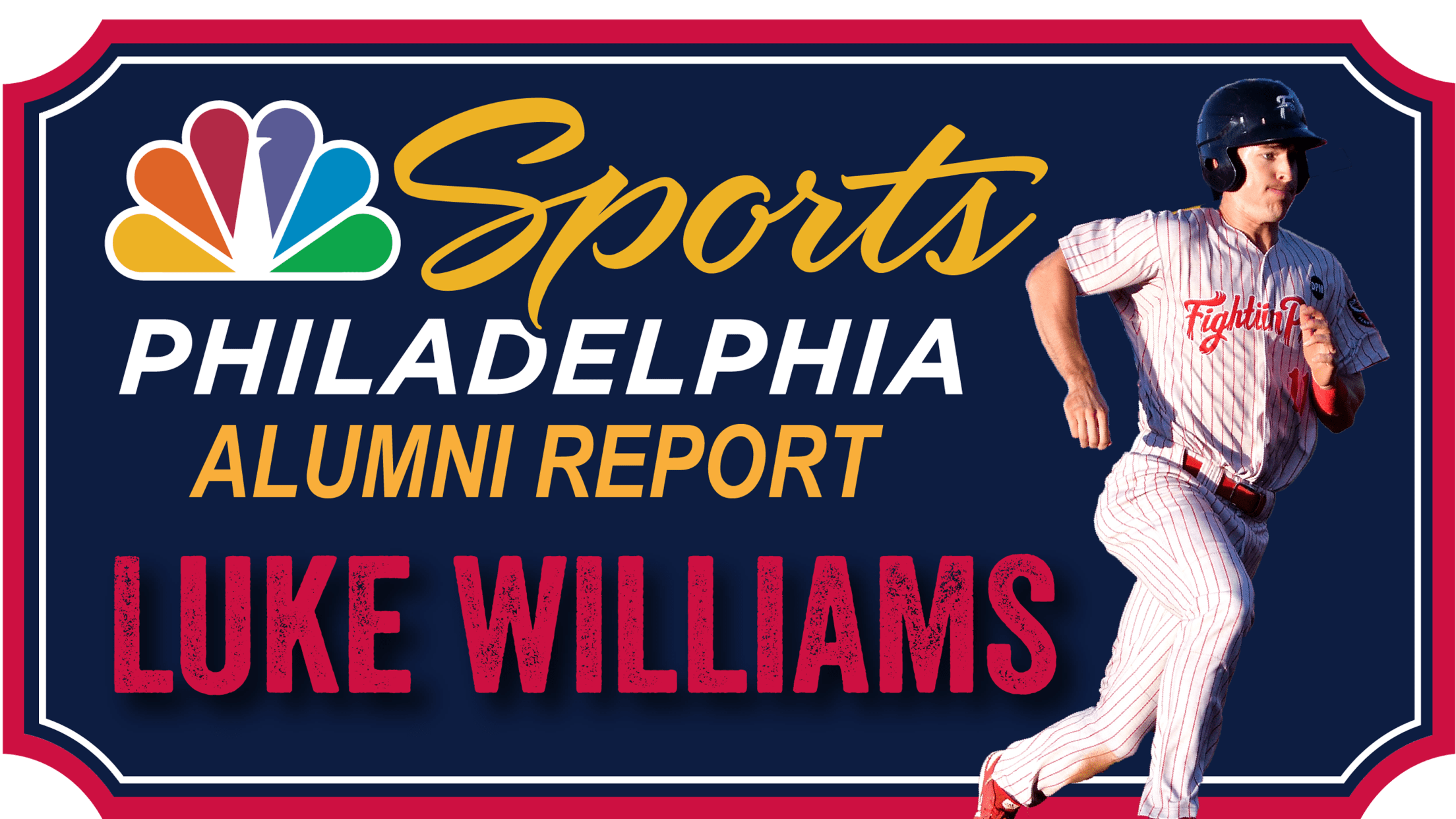 Reading's own Luke Williams has had quite the journey to the big league, as the former R-Phil went from crushing the ball in Lehigh Valley ahead of the chance to play for Team USA in the Olympics to making Phillies history in his fifth MLB at bat. The 24-year-old utility
Reading's own Luke Williams has had quite the journey to the big league, as the former R-Phil went from crushing the ball in Lehigh Valley ahead of the chance to play for Team USA in the Olympics to making Phillies history in his fifth MLB at bat.
The 24-year-old utility piece made his Major League debut on June 8th against the Atlanta Braves, when he laid down a perfect bunt to pick up his first hit as a pinch hitter. A day later, he found himself in the starting lineup, and wound up being the difference maker in the game. He roped a double in his second at-bat then came to the plate in the 9th with two away and the tying run on. Williams launched a low line drive just over the wall in left, walking it off for the Phillies for his first homerun. He was the first player in Philadelphia history to hit a walk-off homerun in his first start with the team.
The Illinois native made the difficult choice of leaving Team USA to join the big-league club after his impressive performance in the preliminary games. He hit .444 with a double, triple, and a homerun for six RBIs in just four games. Team USA qualified for the Tokyo 2020 Olympics amongst a six-team field. The contests will begin on Tuesday, July 27.
Williams has proven he can hit since his time at Baseballtown in 2019. In Reading, he hit .238 with 30 doubles, 11 homeruns and 51 RBIs 125 games. He headlined the utility the movement the Philllies have promoted playing every infield and outfield position. Williams only made 10 errors the entire season after playing in 125 games.
As of June 15, 2021, Williams has played eight games in The Show, hitting .474 over the span, recording nine hits and only striking out three times. There he has also played all over the infield and outfield as well.
The California native was drafted by Philadelphia in the 3rd round back in 2015.