Free Passes Foil Raptors
Ogden pitching walks 10 Rockies in rubber match to fall back to .500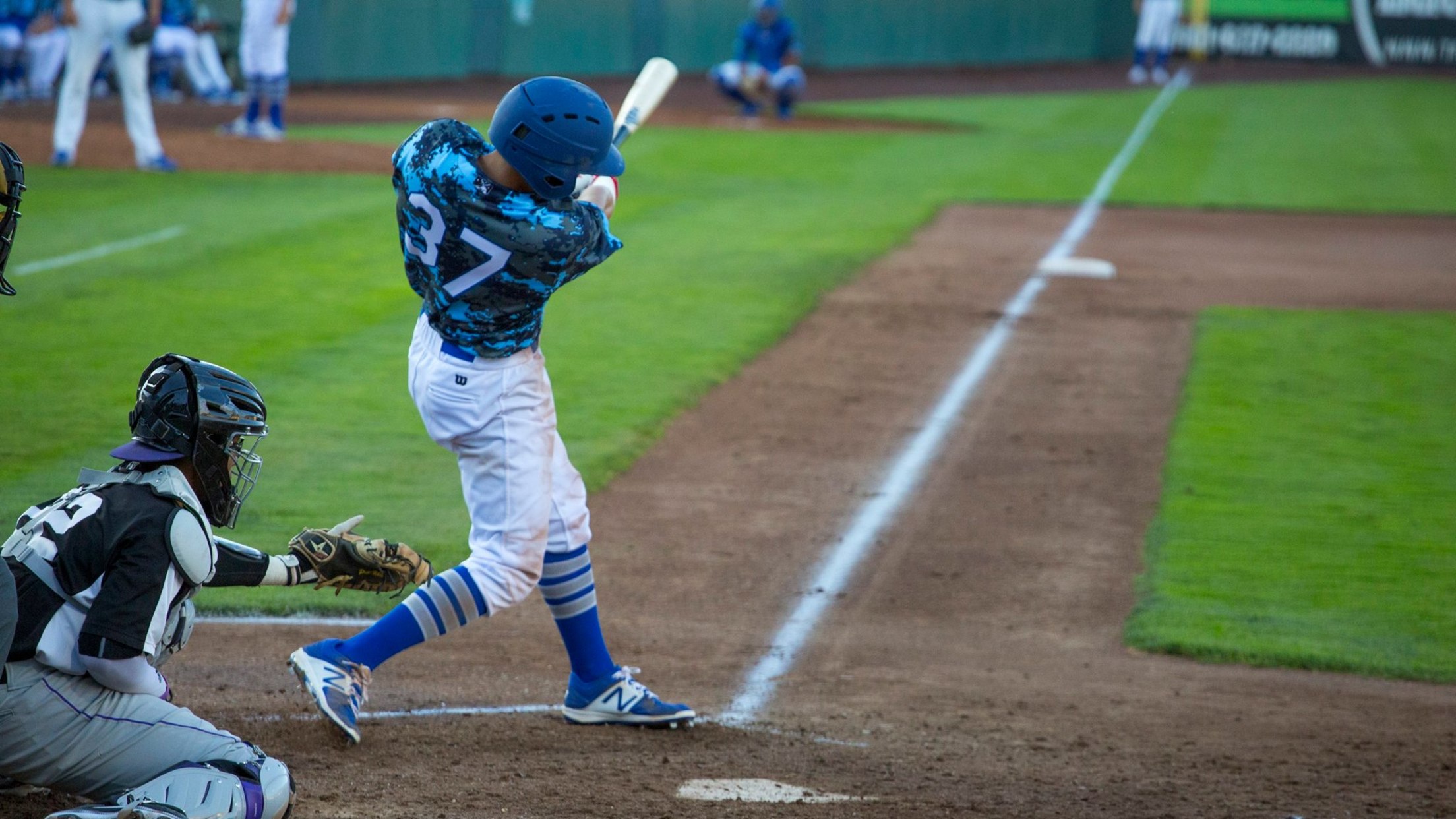 Tyler Adkison went 3-for-5 with two doubles and three runs scored (Kevin Johnson)
The Ogden Raptors kept their hot hitting alive, striking 14 hits and ending Monday night a respectable 5-for-13 with runners in scoring position.They lost, however to the host Grand Junction Rockies, 8-5, after Grand Junction drew 10 walks and banged out 14 hits of their own.Raptors starter Osiris Ramirez didn't
The Ogden Raptors kept their hot hitting alive, striking 14 hits and ending Monday night a respectable 5-for-13 with runners in scoring position.
They lost, however to the host Grand Junction Rockies, 8-5, after Grand Junction drew 10 walks and banged out 14 hits of their own.
Raptors starter Osiris Ramirez didn't make it out of the first inning, allowing four runs on four hits and one walk, and a season-high seven relievers gave out nine walks (and a hit batter) as the Rockies plated two in the fourth and two in the fifth.
Ogden pulled within one run in the second, as Eric Meza singled to lead off and Tyler Adkison launched the first of his two doubles before Hendrik Clementina brought them both in with a well-placed single. The Raptors loaded the bases with two out, and Luis Paz sent a line drive that the Grand Junction second baseman knocked down with a leap. Had it reached the outfield, the game would have been tied, but keeping it on the infield allowed only one run to score as Clementina crossed the plate.
Adkison would cross the plate twice more during the game, first on a Kevin LaChance fielder's choice in the fifth and then after a wind-blown double to lead off the seventh, followed by a Brock Carpenter single.
The loss and Orem's win keeps Ogden alone in second place ahead of Idaho Falls, but the Owlz gained a game and are now five games ahead in the first-half standings.
After an off day Tuesday, the Raptors welcome the Missoula Osprey into Lindquist Field for a three-game set in their first foray against the North division.