Friscia to Play for Team Italy in Haarlem Baseball Week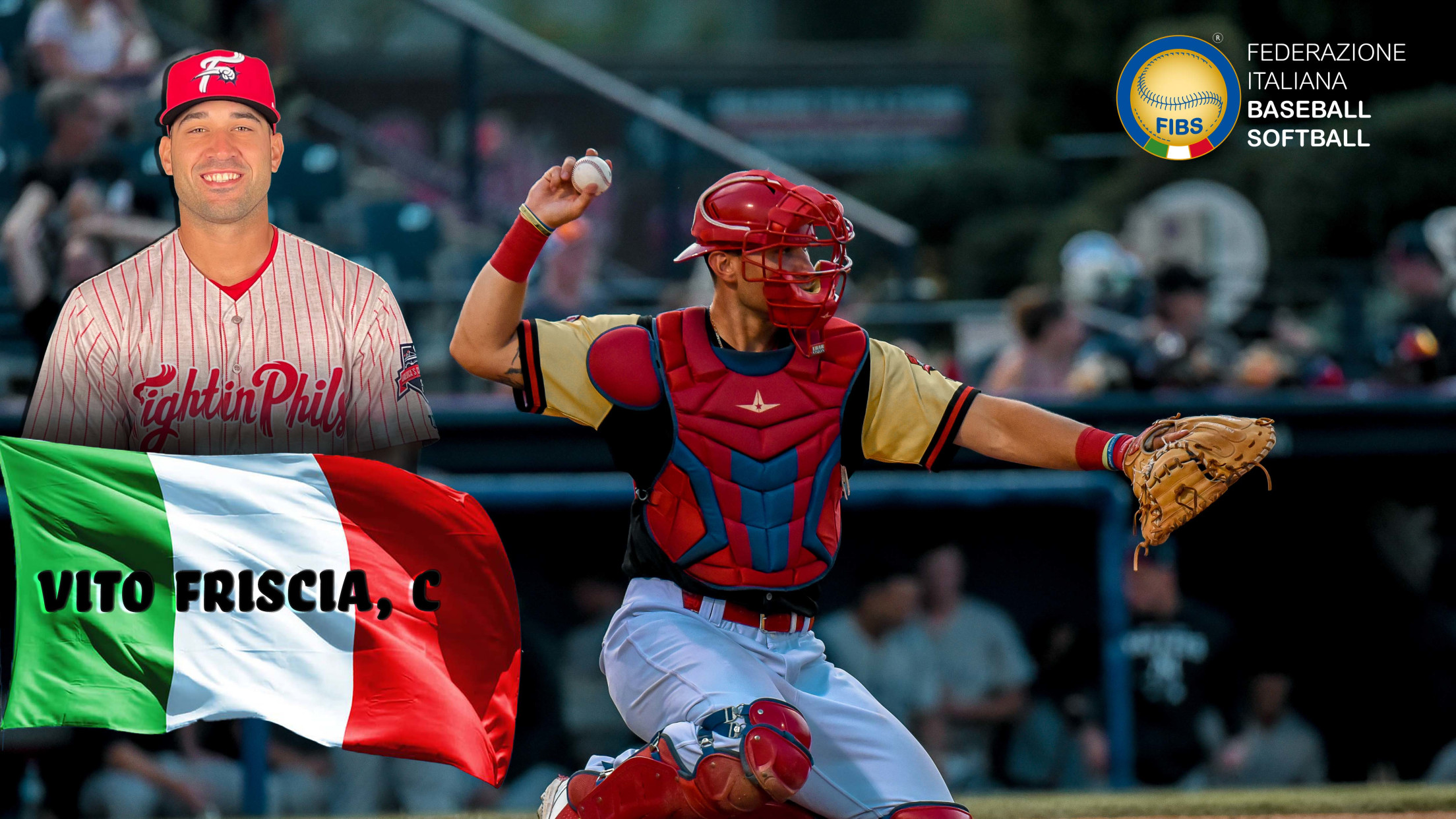 Catcher Vito Friscia was selected to represent Team Italy at Haarlem Baseball Week. Friscia will play under manager Mike Piazza as one of 24 players on the Azzurri Elite national squad. The Philadelphia Phillies have placed Friscia on the Temporarily Inactive List so that he can join the team at
Catcher Vito Friscia was selected to represent Team Italy at Haarlem Baseball Week. Friscia will play under manager Mike Piazza as one of 24 players on the Azzurri Elite national squad.
The Philadelphia Phillies have placed Friscia on the Temporarily Inactive List so that he can join the team at Pim Mulier Stadium in Haarlem, the Netherlands from July 8-15, 2022.
Vito has been a key part of the Reading Double-A roster since Opening Day. Listed as a catcher, Friscia has also filled in at first base, in the outfield, and as designated hitter. He has only made three errors behind the plate (and two of those were catcher's interference). Friscia has also recorded three outfield assists from left.
At the plate, the righty can certainly drive the ball. Friscia has knocked in 27 runs on 46 hits for a .236 batting average. Ten of those base knocks were doubles, one a triple, and eight were home runs (already reaching his single-season career high). Friscia is also known for his patience at the plate, taking 51 walks to help his .399 on-base percentage. He sits at seventh in the Eastern League in this category and third in base on balls.
Friscia, 25, was drafted in the 40th round in 2019 out of Hofstra University. He was born and raised in Bethpage, NY. Friscia has played one game for Triple-A Lehigh Valley in 2021.
Team Italy *will compete in seven-inning games against 2018 champion *Japan, USA, the Netherlands, Cuba and Curacao. Both Japan *and *USA will field collegiate all-star teams.
Now in its 30th edition, Haarlem Baseball Week began in 1961 and has been held every other year in even-numbered years since 1972.