Frogs Fall in Battle of Offenses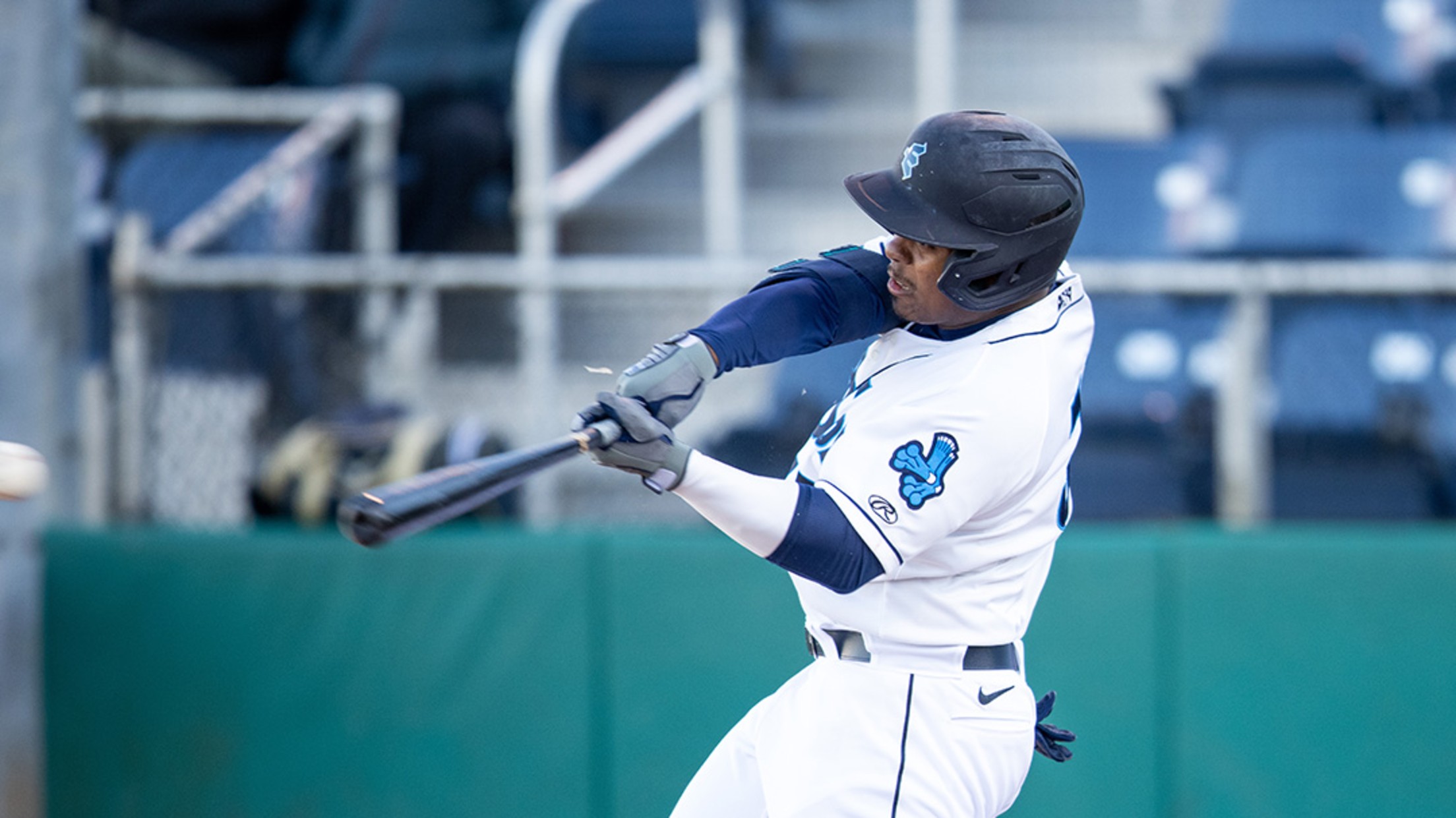 EVERETT, WA: The AquaSox returned to Everett after a six-game stretch in Hillsboro and faced the Dust Devils in the first of six games at Funko Field this week. Tri-City came out of the box hot as Steven Rivas and Edwin Yon hit back-to-back home runs in the second inning
EVERETT, WA: The AquaSox returned to Everett after a six-game stretch in Hillsboro and faced the Dust Devils in the first of six games at Funko Field this week. Tri-City came out of the box hot as Steven Rivas and Edwin Yon hit back-to-back home runs in the second inning putting Everett in an early 2-0 hole.
Outfielder Victor Labrada opened the scoring for Everett in the top of the third with a long home run to right field. First baseman Dariel Gomez followed up with a triple and second baseman James Parker crushed a home run making it 3-2 Everett. Tri-City made a costly error later that inning allowing shortstop Noelvi Marte to reach base. Marte later scored as left fielder Spencer Packard single into right field.
Labrada's homerun traveled 371 feet with an exit velocity of 96 miles per hour while Parkers homerun traveled 370 feet with an exit velocity of 94 miles per hour.
All in all, the Frogs hit around for four runs and five hits and they chased Tri-City's starter out after just 2.2 innings.
Unfortunately, the AquaSox would give the lead right back as the Dust Devils put up a five-spot in the top of the fifth and took a 7-4 lead. Everett would get one run back in the bottom of the fifth as Spencer Packard hit a deep fly ball to left field that just dropped fair, that was enough to score Tyler Keenan from second base and pull the Frogs within two but that would be as close as the AquaSox get as they fell 9-6.
The AquaSox bullpen combined for a total of 4.2 inning pitched with 2 ER and 6 punch outs allowing 6 hits as they kept the Frogs in the ballgame. Tyler Keenan also recorded a multi-hit game going 2-5 with a double and single.
Tomorrow the Frogs send Isaiah Campbell to the hill for a special 6:05 start time, Campbell is coming off a five-inning outing against the Hillsboro Hops where he allowed just one hit and struck out six. Wednesday will also mark the return of Baseball Bingo and its also HomeStreet Bank $5.00 Wednesday. Stop by participating HomeStreet Bank locations to receive a coupon for a $5.00 Upper Box ticket.
Pictured Above: Alberto Rodriguez
Photo Credit: Shari Sommerfeld
ABOUT THE EVERETT AQUASOX
The Everett AquaSox are the High-A affiliate of the Seattle Mariners who were ranked number one by Baseball America's 2022 Organization Talent Rankings. Group tickets, family outings and ticket packages for the 2022 season are selling fast but still available for purchase. For more information on how you can be a part of our team this season call our office at (425) 258-3673 or visit AquaSox.com for more information.