Fulford, Guerrero shine in Grizzlies 9-8 (10) walk-off loss to pesky Nuts
Braxton Fulford: HR, 3 RBI, 2 R; Juan Guerrero: 3-for-5, 3B, 2 RBI, 2 R, SB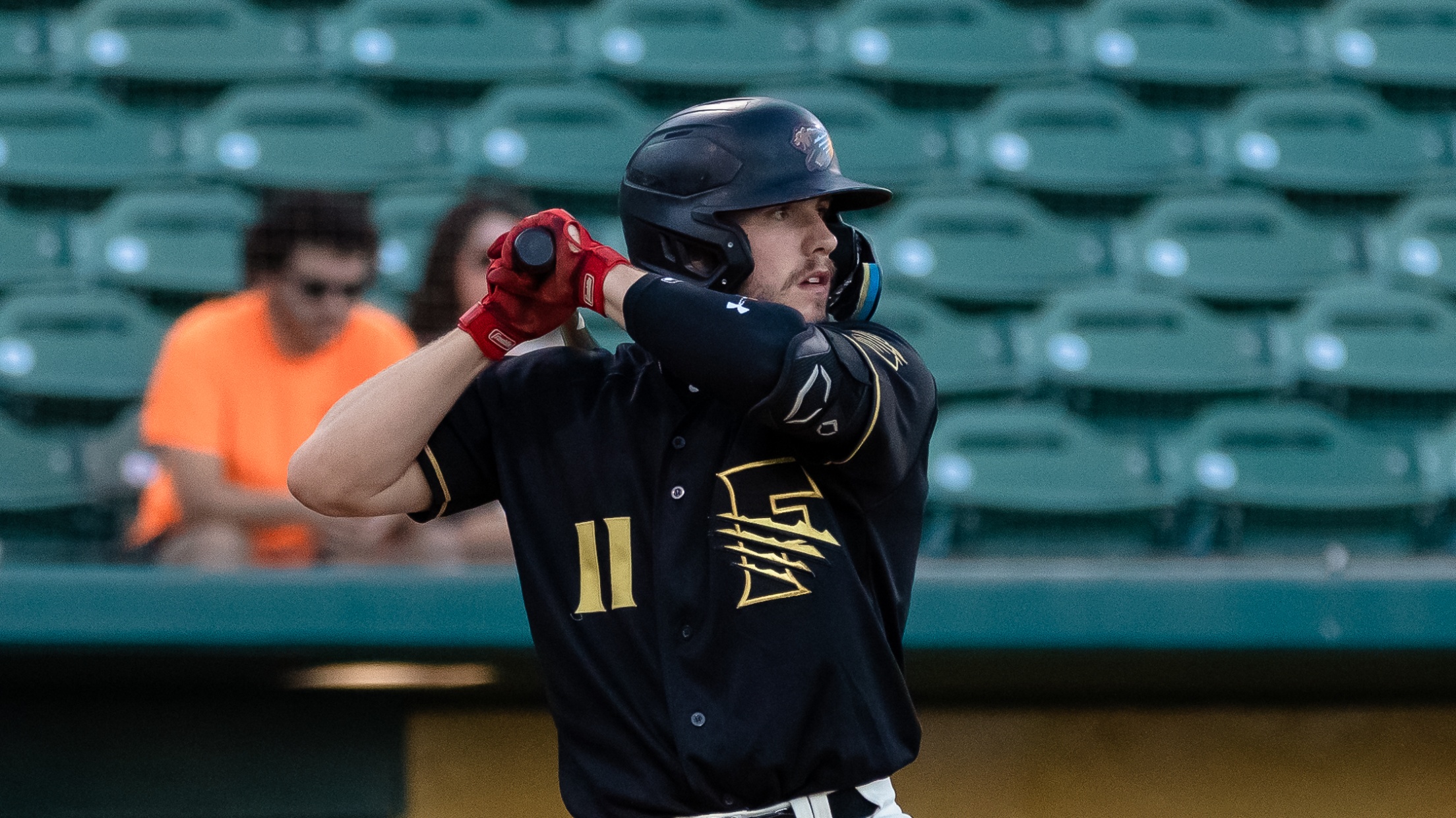 Modesto, CA (Saturday, July 30) – The Fresno Grizzlies (56-39, 15-14) were walked-off on by the Modesto Nuts (47-48, 17-12) 9-8 in 10 frames Saturday evening from John Thurman Field. Fresno suffered a series defeat and dropped their eighth game in nine tries against Modesto. The Grizzlies are now 2-3
Modesto, CA (Saturday, July 30) – The Fresno Grizzlies (56-39, 15-14) were walked-off on by the Modesto Nuts (47-48, 17-12) 9-8 in 10 frames Saturday evening from John Thurman Field. Fresno suffered a series defeat and dropped their eighth game in nine tries against Modesto. The Grizzlies are now 2-3 in extras with a 2-2 mark on the road. This was the fifth walk-off loss for Fresno and their second in the current series.
Fresno's lineup recorded eight runs on eight hits with every batter reaching base at least once. Juan Guerrero and Braxton Fulford highlighted the offense, supplying all five RBI. In the first, Guerrero clobbered a triple to left, notching Adael Amador. He would add a second RBI with a single in the seventh, plating Benny Montgomery. Guerrero finished with three hits, two RBI and two runs. Fulford hammered a two-run shot in the sixth, his ninth longball of the season. He picked up another RBI on a fielder's choice in the seventh and scored the only Grizzlies run in extras on a wild pitch.
On the other side, Modesto's offense scattered 15 hits with only three of them landing for extra-bases. Nuts' newcomers Hogan Windish and Axel Sanchez combined on seven hits, four runs and three RBI. Windish spanked four singles while providing a pair of RBI and runs. Sanchez whacked three hits which included a game-tying triple in the 10th and an early double. He was also the recipient of the game-winning run. Robert Perez Jr. reached base four times and relished his 20th bomb of the year. Jonatan Clase and Harry Ford crushed two hits apiece with Ford delivering the walk-off single.
Grizzlies' starter McCade Brown did not factor in the final line after five innings of work. He allowed 10 hits, a season-high by a Fresno pitcher and struck out seven. Juan Mejia hurled two scoreless frames, punching out two. Mejia was the only Grizzlies' arm to not permit a hit or run. Angel Chivilli (1-1) was dealt the defeat after blowing the save opportunity. Nuts' righty Joseph Hernandez lasted six innings and yielded a no-decision as well. Max Roberts fanned three over two shutout frames. Jorge Benitez (5-2) was awarded the triumph after getting out of a jam with three strikeouts in the top of the 10th. The clubs conclude the set tomorrow night from Modesto.
Top Performers: Fresno Grizzlies (Colorado Rockies)
• RF Juan Guerrero (3-5, 3B, 2 RBI, 2 R, SB)
• C Braxton Fulford (1-5, HR, 3 RBI, 2 R)
• RHP Juan Mejia (2.0 IP, 0 H, 0 R, 0 ER, 0 BB, 2 K)
• 2B Juan Brito (1-5, R, BB)
Top Performers: Modesto Nuts (Seattle Mariners)
• 2B Hogan Windish (4-6, 2 RBI, 2 R)
• SS Axel Sanchez (3-5, 3B, 2B, RBI, 2 R)
• 1B Robert Perez Jr. (2-3, HR, 2 RBI, R, BB, HBP)
• DH Harry Ford (2-5, walk-off 1B)
On Deck:
Sunday, July 31 @ Modesto Nuts, Fresno RHP Jarrod Cande (4-2, 3.08) vs. Modesto RHP Bryan Woo (0-1, 3.98), 6:05 pm PT
ON THAT FRES-NOTES:
The Grizzlies are 16-12 in one-run games, but have a 3-8 mark on the road.
Fresno stole four bases, which included a theft of home (Juan Guerrero in the first).