Gades lose 2021 finale to Greensboro
Spence strikes out 9, Nelson plates pair of runs for Hudson Valley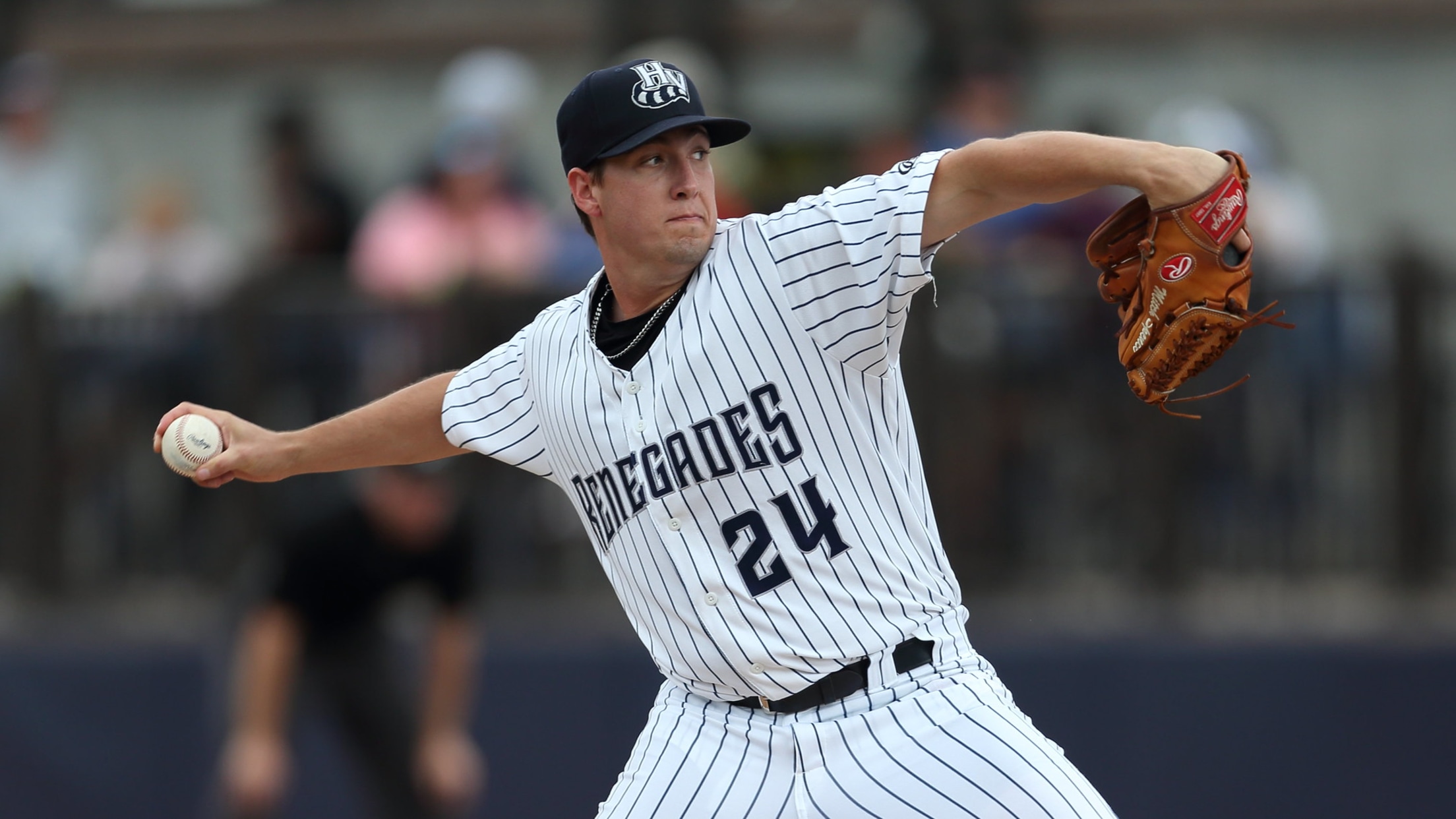 Mitch Spence struck out nine over five innings in his final outing. (Sandy Tambone/MiLB.com)
Box score The Hudson Valley Renegades finished the season at 71-49 after a 6-5 loss to the Greensboro Grasshoppers on Sunday at Dutchess Stadium. The Gades found themselves in a 4-0 hole after a half-inning of play but rallied for four in the bottom of the frame. The Hoppers answered
The Hudson Valley Renegades finished the season at 71-49 after a 6-5 loss to the Greensboro Grasshoppers on Sunday at Dutchess Stadium.
The Gades found themselves in a 4-0 hole after a half-inning of play but rallied for four in the bottom of the frame.
The Hoppers answered with one in the second but the Gades answered with one in the third to tie the game. Things stayed that way until the seventh when Greensboro took the lead for good.
The 2022 season will begin on the road on April 8 in Greenville, SC, and Rome, GA before coming back to Dutchess Stadium.
Thank you fans!