Getting Back on Track: Cristian Pache Making Strides in Triple-A
Atlanta's top prospect making adjustments to become, stay a big-league talent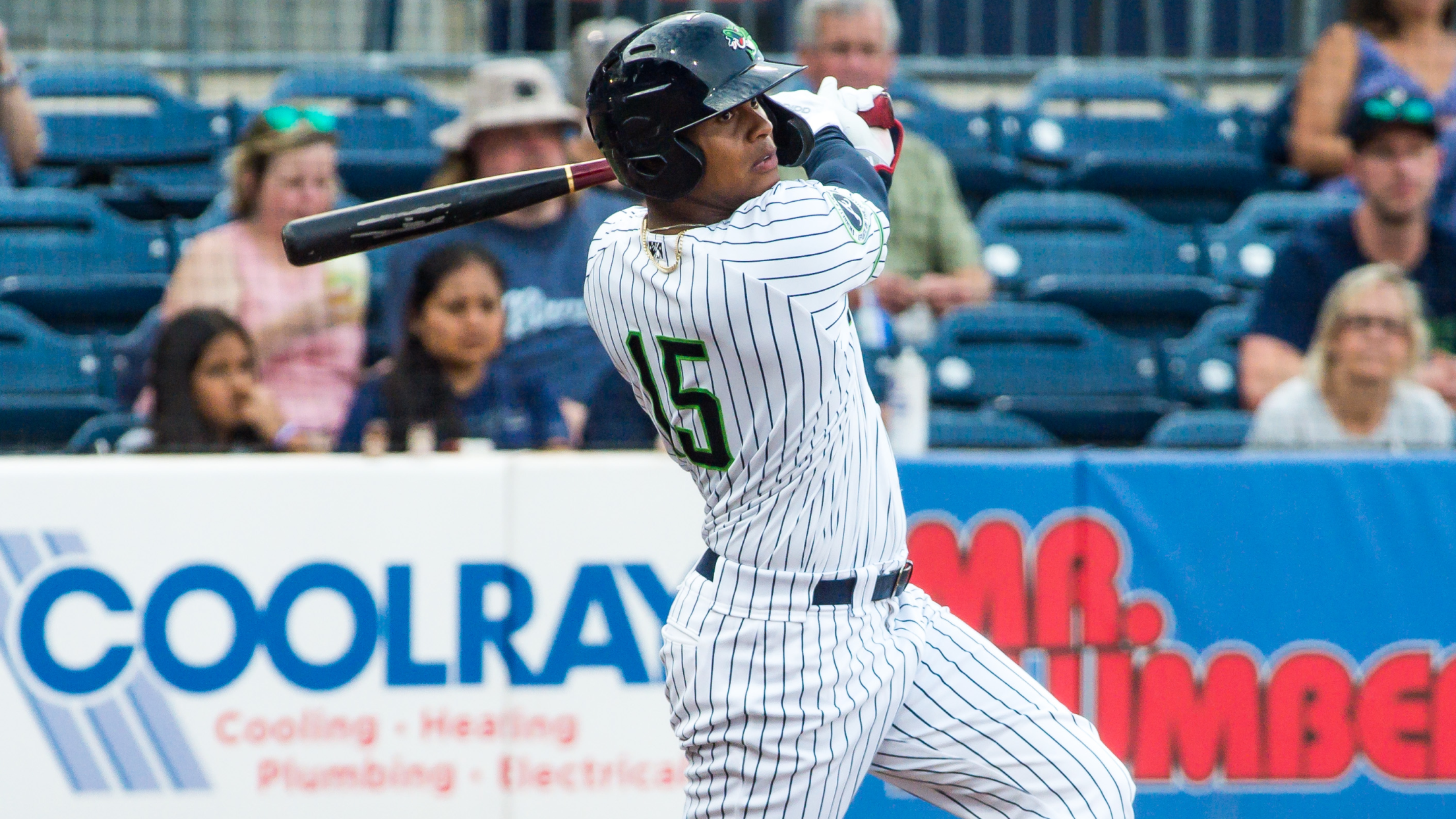 Cristian Pache has rebounded at the plate this season, currently hitting .273 through 81 Triple-A games. (Will Fagan/Gwinnett Stripers)
Entering the season, Cristian Pache looked ready to become a staple in the Atlanta Braves' outfield. He earned a spot on Atlanta's Postseason roster in 2020, appearing in 12 games after spending most of the pandemic-shortened season at the Alternate Training Site at Coolray Field. He took over in center
Entering the season, Cristian Pache looked ready to become a staple in the Atlanta Braves' outfield. He earned a spot on Atlanta's Postseason roster in 2020, appearing in 12 games after spending most of the pandemic-shortened season at the Alternate Training Site at Coolray Field. He took over in center field, moving Ronald Acuña Jr. over to right field, for the National League Divisional Series vs. Miami and the NL Championship Series against the Los Angeles Dodgers. Though he hit .182 (4-for-22) in the Postseason, he only struck out four times, showing signs that he could make contact and compete for a starting role in Atlanta going forward.
Jump forward to May 2021, and things weren't going well for Pache with the Braves. After making the Opening Day roster out of Spring Training, he hit only .111 (7-for-63) in 22 games. He also dealt with injuries, spending two separate stints on the injured list (strained groin from April 14-24 and hamstring inflammation from May 14-29). Pache's struggles at the plate coincided with Atlanta's difficulties offensively, as the Braves held the 12th-lowest batting average in the National League as of May 15. Pache was sent to Gwinnett for a brief rehab assignment on May 29 and was optioned to the Stripers on June 2.
"It's not like he had an amazing Spring Training, but he (was good enough) to make the team and he deserved it," said Gwinnett hitting coach Carlos Mendez on Pache's start to the year. "When the season started and he wasn't hitting, people forgot that (MLB) had the DH in 2020. He had Acuña hitting behind him (last year). This year he had the pitcher (hitting behind him). So early in the year the team wasn't playing well, they were losing, and they were looking for offense. Hitting in front of the pitchers, sometimes players struggle with it. A lot of guys have trouble with it. And you just have to make an adjustment."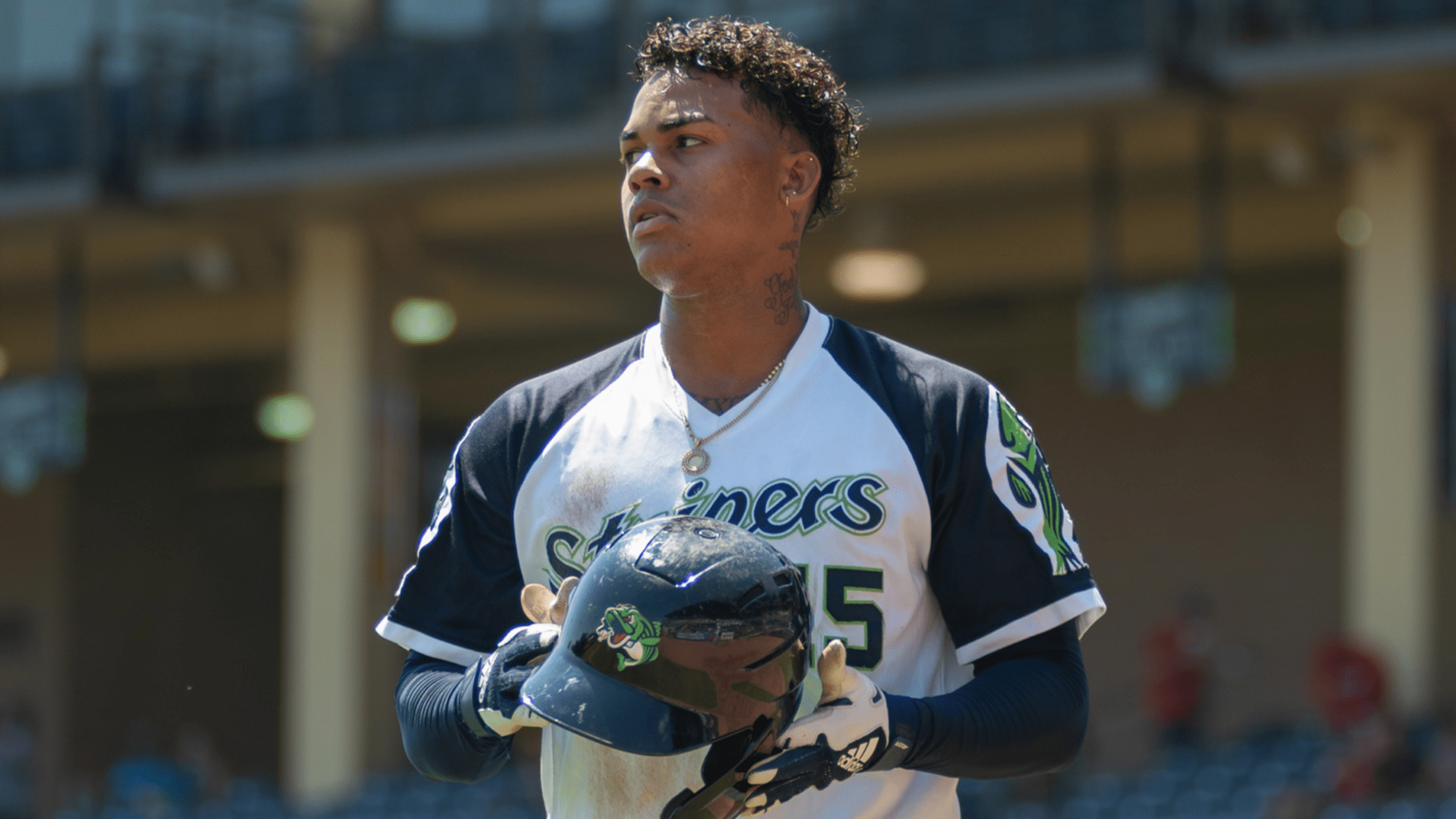 Joining the Stripers about a month into the Triple-A season, things didn't instantly click for Pache. After getting off to strong start batting .333 through his first eight games, his average slumped to a season-low .205 on July 7. It was evident he was not going to just jump into Triple-A and become the same hitter he was with Double-A Mississippi in 2019, where he was named a Postseason All-Star in the Southern League.
In July, Pache's mindset changed, and his improvements helped the Stripers turn their season around. He batted .302 in his final 56 regular-season games, raising his season average from .205 to .273 in that span. Gwinnett posted a 45-19 record after July 8, the best mark in the Triple-A East.
"Adjustments I've made (this season) have been more mental," said Pache in an interview via interpreter and Stripers coach Wigberto Nevarez. "My swing has felt good. It's just a matter of keeping the plan and trusting it. Listening to coaches, listening about the things that they see and applying it in the game. Sticking to the plan even when you're not having a good game. Controlling my mind and the approach."
Another aspect of Pache's success at the plate has been the ability to lay off pitches out of the strike zone. Prior to July 8, he struck out in 33 of 88 at-bats with Gwinnett, a 37.5-percent rate. As of September 22, that strikeout ratio dipped to 29.0%. He also raised his on-base percentage from .271 on July 7 to a season-high .349 on September 7.
"For me, it's been approach and plate discipline," Gwinnett manager Matt Tuiasosopo told Stripers broadcaster Dave Lezotte in a September interview. "Being able to lay off those tough pitches down in the zone that he's been chasing a good bit of the year. (Pache) had a really good month (August) of cleaning up that chase down in the zone. That's the biggest thing with him, staying consistent every day from at-bat to at-bat. Being consistent in his approach of where he's trying to attack. Staying in the big part of the field and not getting too pull heavy. Trust his hands and stay in the big part of the field. Take your hits."
Pache is grateful for all the help he's received from the Gwinnett coaching staff and his teammates. He's been able to learn from a plethora of veteran talent on this Stripers squad, including former Major Leaguers like Travis Demeritte and Johan Camargo.
"Everybody has been really great to me," said Pache. "When things go wrong, they take me aside and say, 'hey, let's do things this way.' And I appreciate that from everyone, just having great conversations with all of the players. We have a really good group."
While the focus for Pache with Gwinnett has been hitting, he's gotten ample opportunities to show off his skills in center field. He made a Spiderman-like grab at the wall to rob Nashville's Jamie Westbrook of extra-bases on August 25. He's also shown off his arm strength, throwing out a runner at home from center field on September 8 at Columbus. While he makes plays that most outfielders could only dream of, Pache credits his defensive success to what he does before the ball is hit.
"I thank God that I've always had the ability to read the ball well," said Pache. "I have good positioning and knowing who's hitting. Where they tend to hit. Who's pitching and how they tend to face batters. Knowing what the weather is doing, if it's windy. I'm always trying to take a step ahead before the ball is hit and reading it well."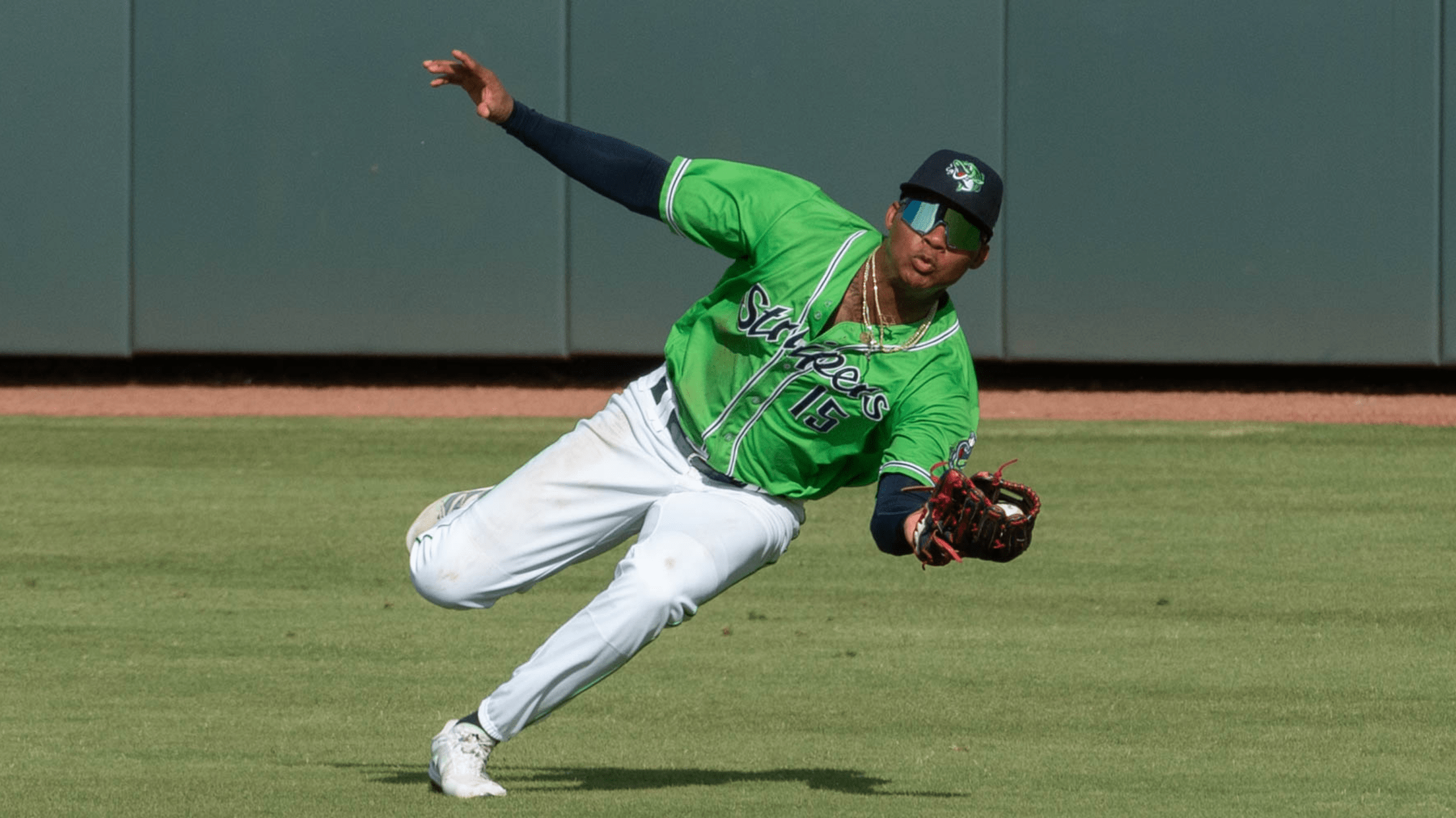 Despite his many improvements, Pache has yet to be rewarded with a call back to Atlanta. Still, his commitment to getting better hasn't wavered. The Braves' top prospect (and No. 39 prospect in baseball, according to MLB.com) wants to finish the season strong over the last few weeks of the season.
"I want to keep working hard," said Pache. "Don't act like it's only 10 games. Treat them as any other game and focusing on what I've been doing. Look at (the final) games like I've got 100 more games ahead. Just keep working and working."