Giants' Arroyo heads to DL with broken hand
In first game back from previous injury, infielder hit again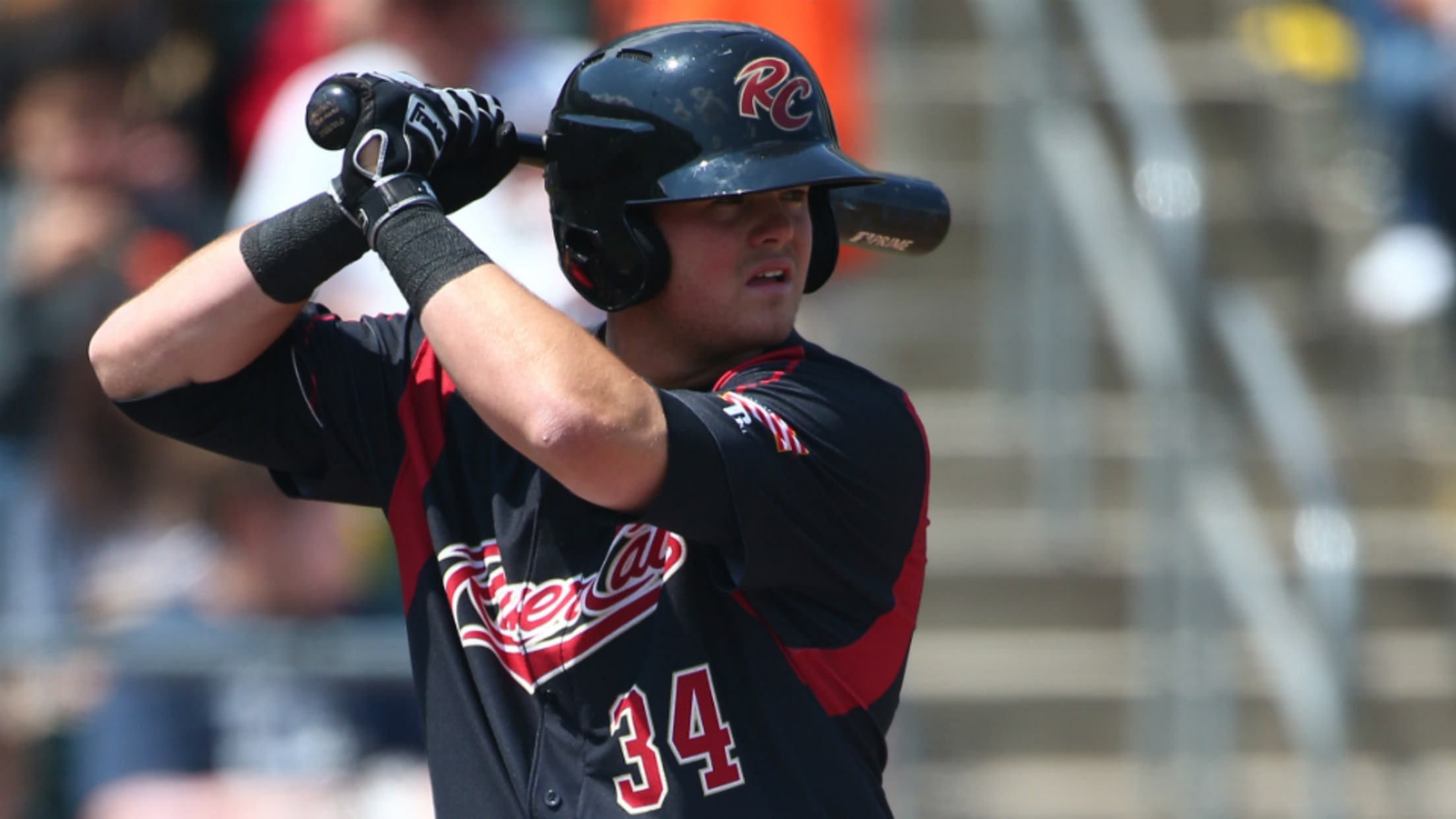 In 24 Triple-A games this year, Christian Arroyo has hit .400/.465/.611 for Sacramento. (Ralph Thompson/Sacramento River Cats)
Christian Arroyo returned to action on Saturday after missing more than two weeks due to a bruised left hand after being hit by a pitch in Las Vegas. In his first game back, he took another pitch on the same hand and his next stint on the disabled list will
Christian Arroyo returned to action on Saturday after missing more than two weeks due to a bruised left hand after being hit by a pitch in Las Vegas. In his first game back, he took another pitch on the same hand and his next stint on the disabled list will be considerably longer.
The rest of Arroyo's season is in jeopardy after the Giants' No. 2 prospect sustained a broken hand in Saturday night's game for Triple-A Sacramento.
"You're looking at a couple of months if not longer," Giants manager Bruce Bochy said Sunday, the San Francisco Chronicle reported. "It's broken pretty good."
Arroyo was up for his third plate appearance in the fifth inning when he was drilled on the hand by Fresno starter Dean Deetz. The infielder immediately spiked his helmet and batting glove as team staff members met him in front of the third base dugout.
On Sunday, X-rays revealed a fracture of the third metacarpal in the middle of Arroyo's left hand, according to the Chronicle. Bochy expressed hope it won't mean the end of Arroyo's season.
"He has a chance to be here in September," he told MLB.com.
Arroyo tore through Triple-A pitching to start the campaign, posting a .446/.478/.692 slash line in 16 games and earning his initial callup to the big leagues. After batting .192/.244/.304 in 34 Major League contests, he returned to Triple-A and played in only seven games before bruising his hand on June 14. He was placed on the disabled list four days later.
MLB.com's No. 75 overall prospect is batting .400/.465/.611 with four homers and 16 RBIs in 24 games with the River Cats.
Tyler Maun is a contributor to MiLB.com. Follow him on Twitter @TylerMaun.