Gilliam Shines in Lookouts Loss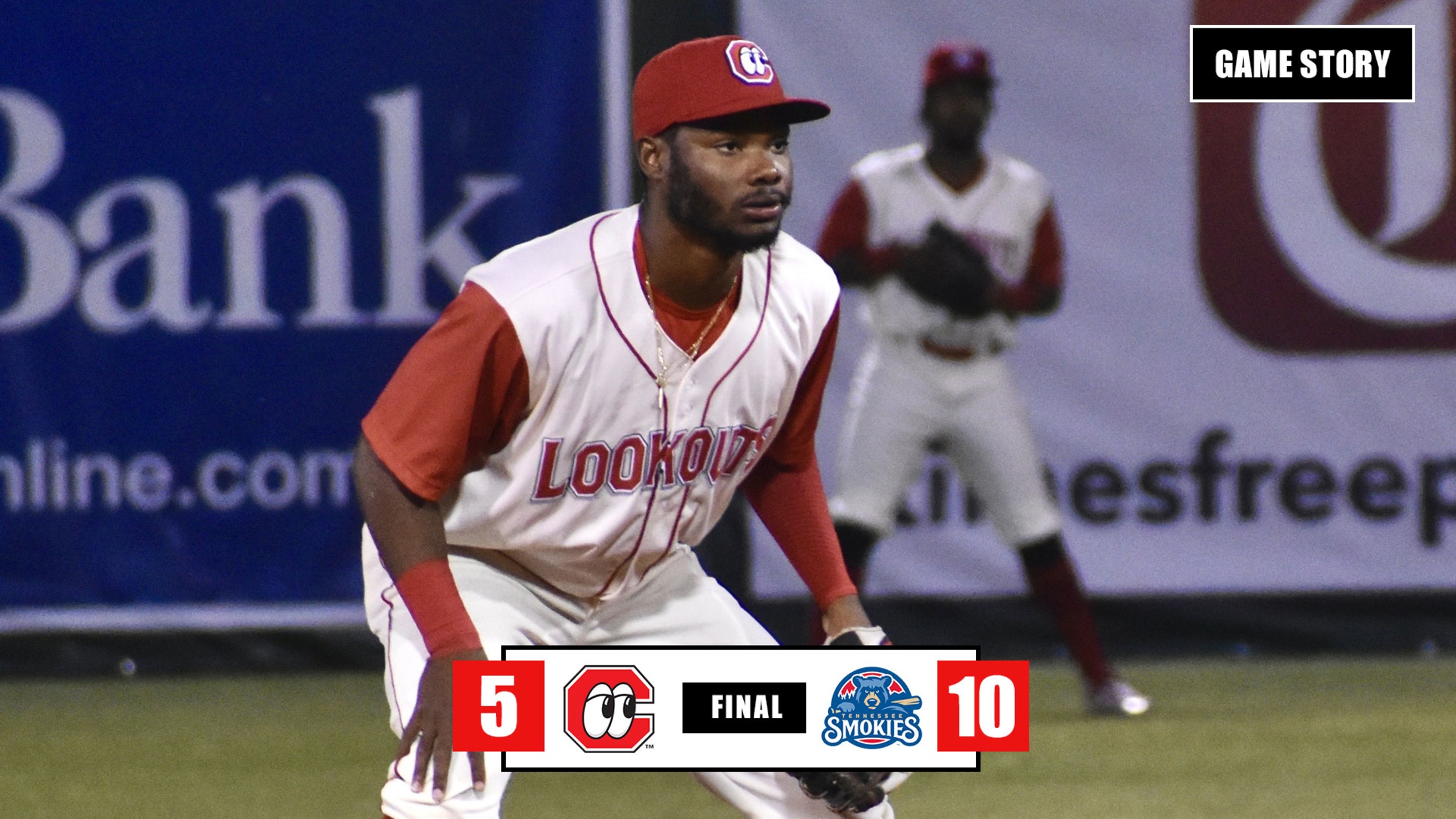 CHATTANOOGA, Tenn. – The Chattanooga Lookouts dropped game three of the series, 10-5, to the Tennessee Smokies on Thursday night from AT&T Field. The Lookouts got on the board first after Matt McLain was hit by a pitch and came around to score on a TJ Hopkins double in the
CHATTANOOGA, Tenn. – The Chattanooga Lookouts dropped game three of the series, 10-5, to the Tennessee Smokies on Thursday night from AT&T Field.
The Lookouts got on the board first after Matt McLain was hit by a pitch and came around to score on a TJ Hopkins double in the first.
Tennessee (10-7) quickly responded with two runs of their own in the second and tacked on two more in the third.
Chattanooga (10-8) cut the lead in half in the third taking advantage of an error.
The Smokies began to run away with it adding three runs in the fourth, two runs in the sixth, and a run in the eighth.
Ryan Jensen got the start for the visitors pitching 2.1 innings allowing three runs (two earned), three hits, a trio of walks and struck out five batters. Dalton Stambaugh (1-0) got the win pitching the next 2.2 innings giving up a pair of runs on two hits, two walks, and two strikeouts.
Brandon Williamson (1-1) was tagged with the loss after being chased out after 3.1 innings. Williamson allowed five hits, five runs, four walks, and fanned four batters in the process.
Bryce Ball paced the Tennessee offense with a 2-for-5 day with a double, home run, and three RBIs.
Isaiah Gilliam went 2-for-4 with a double, home run, and a trio of RBIs to lead the Chattanooga offense. Quin Cotton also recorded a pair of hits going 2-for-3 with a walk
The two teams will be back in action on Friday at AT&T Field. First pitch is set for 7:15 p.m.