Gipson-Long punches out 11 in 6-1 loss to Daytona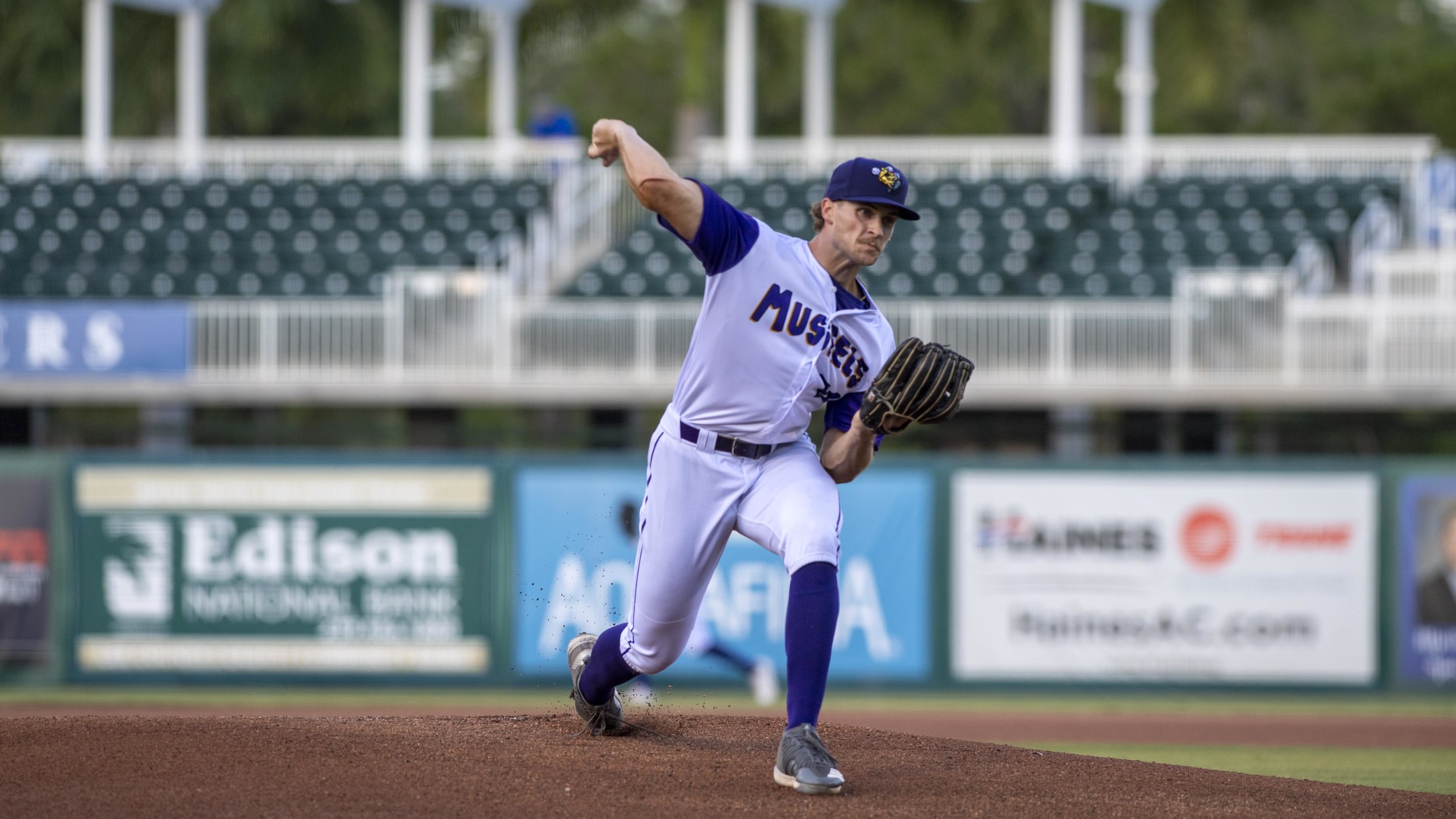 FORT MYERS, Fla. (July 21, 2021) – Sawyer Gipson-Long matched a career high with 11 strikeouts over six quality innings Wednesday, but the Daytona Tortugas defeated the Mighty Mussels 7-1 at Hammond Stadium. Gipson-Long (4-4) threw a season-high 95 pitches, fanning nine of the first 17 batters he faced. He
FORT MYERS, Fla. (July 21, 2021) – Sawyer Gipson-Long matched a career high with 11 strikeouts over six quality innings Wednesday, but the Daytona Tortugas defeated the Mighty Mussels 7-1 at Hammond Stadium.
Gipson-Long (4-4) threw a season-high 95 pitches, fanning nine of the first 17 batters he faced. He became the first Mighty Mussels (37-31) pitcher to toss four quality starts this season.
Despite the strong start, the Fort Myers bullpen surrendered five runs on 10 hits over the final three innings, allowing Daytona (32-36) to run away with the ballgame.
Wednesday's game remained scoreless into the bottom of the second when Yunior Severino pulled a single into right field. After Will Holland bunted him to second, Charles Mack dropped a base hit into left to give Fort Myers a 1-0 lead.
However, the Mussels could muster only two hits over the final seven innings. Aaron Sabato connected on a double to the wall in left center, clocked at 105.4 mph off the bat.
The Mighty Mussels have hit just .166 over their past seven games while slugging a measly .290.
They'll look to get the bats going at 7 p.m. on Thursday, with LHP Brent Headrick (3-4, 3.65) on the mound. He'll be opposed by RHP James Marinan (1-3, 6.75) of the Tortugas. Coverage begins at 6:45 p.m. on the Mighty Mussels Baseball Network.