Great Lakes and Quad Cities Rained Out Friday Night
Doubleheader between Loons and River Bandits on Saturday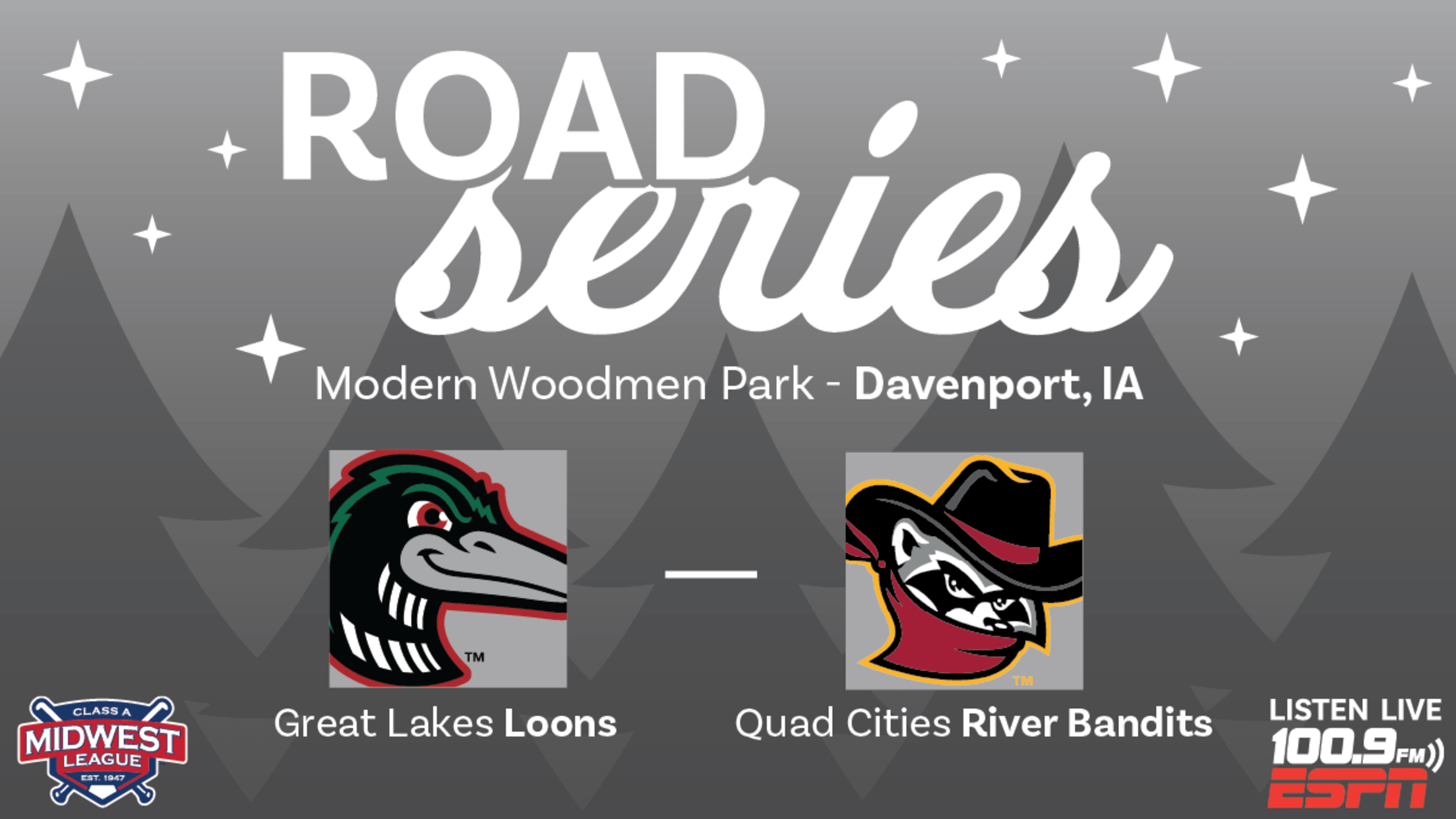 The Great Lakes Loons are on a three-game win streak and were not given the opportunity to extend that streak Friday night. The game between Great Lakes and the Quad Cities River Bandits was postponed due to wet grounds. It was originally scheduled for 7:30 p.m. EST at Modern Woodmen
The Great Lakes Loons are on a three-game win streak and were not given the opportunity to extend that streak Friday night. The game between Great Lakes and the Quad Cities River Bandits was postponed due to wet grounds. It was originally scheduled for 7:30 p.m. EST at Modern Woodmen Park in Davenport, Iowa.
Both teams will play two seven-inning games on Saturday at Modern Woodmen Park. Game one is scheduled to start at 6:00 p.m. EST. Game two will begin approximately half an hour after the conclusion of game one.
Both teams will throw their Friday night starters in game one on Saturday. The Loons will have right-hander Nick Nastrini (2-2, 4.71 ERA) to oppose the River Bandits left-hander Rylan Kaufman (1-4, 5.21 ERA). All 14 scheduled innings will be broadcasted on ESPN 100.9-FM along with the Loons On-Deck Circle, driven by Garber Chevrolet Midland pregame coverage starting at 5:45 p.m.
The Great Lakes Loons have been a Single-A partner of the Los Angeles Dodgers since the team's inception in 2007. Dow Diamond serves as the team's home and also houses the Michigan Baseball Foundation, a 501(c)(3) non-profit public charity, and ESPN 100.9-FM. For tickets or information about the Loons, call 989-837-BALL or visit Loons.com.