Video: Rookie umpire hopes to inspire others
GCL's Charlesworth-Seiler living her dream, has eyes on Majors
Emma Charlesworth-Seiler, like every one of the players on the field, hopes to reach the Majors some day. Her path, however, is far less common -- and one that started out somewhat unexpectedly."I've loved baseball since I was in elementary school," Charlesworth-Seiler told MiLB.com's Lisa Pride. "I never really thought
Emma Charlesworth-Seiler, like every one of the players on the field, hopes to reach the Majors some day. Her path, however, is far less common -- and one that started out somewhat unexpectedly.
"I've loved baseball since I was in elementary school," Charlesworth-Seiler told MiLB.com's Lisa Pride. "I never really thought about being an umpire."
Charlesworth-Seiler is now one of two female umpires in the Minors this season and the only one in the Rookie-level Gulf Coast League. She follows Jen Pawol, who began her career in the GCL last summer and is now in the Class A Short Season New York-Penn League.
"Everyone has their goals," said Charlesworth-Seiler, a Minnesota native who is in her first season in the Minors. "I think that anyone who gets into Minor League Baseball does hope that one day they make it into the Major Leagues."
A former Little League coach who began umpiring the games as a college student, she was eventually noticed by umpire development personnel during a tournament in Florida. She was invited to umpire school and now finds herself looking to advance through baseball and inspire others who might see her in action.
"If there's any little girls who are watching at the game and I can inspire them to get involved in baseball, I think that's a great thing," she said.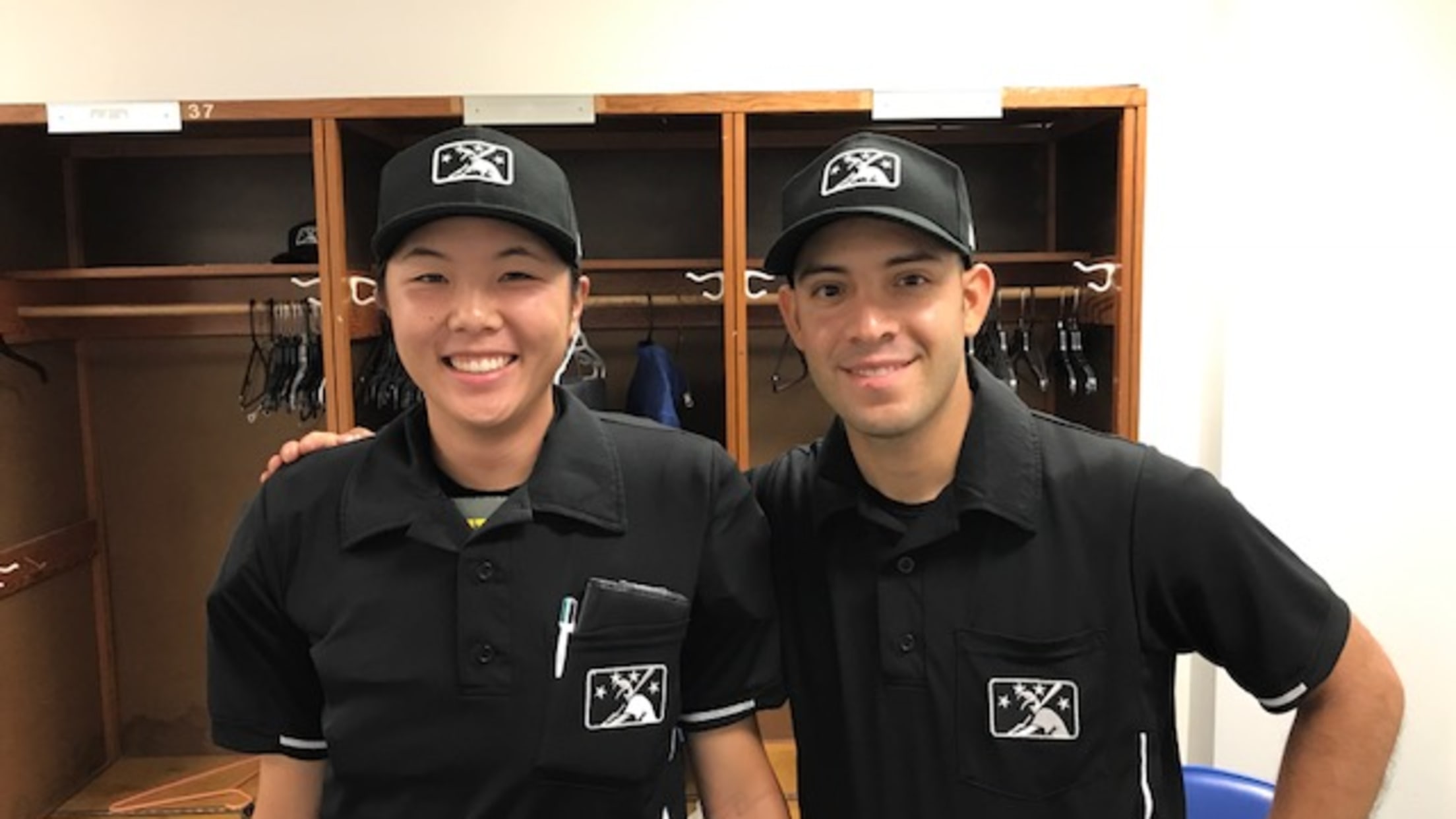 Umpires Emma Charlesworth-Seiler and David Cruz before a GCL game in 2017. (MiLB)