Halpin inside-the-parker helps Caps past Lugs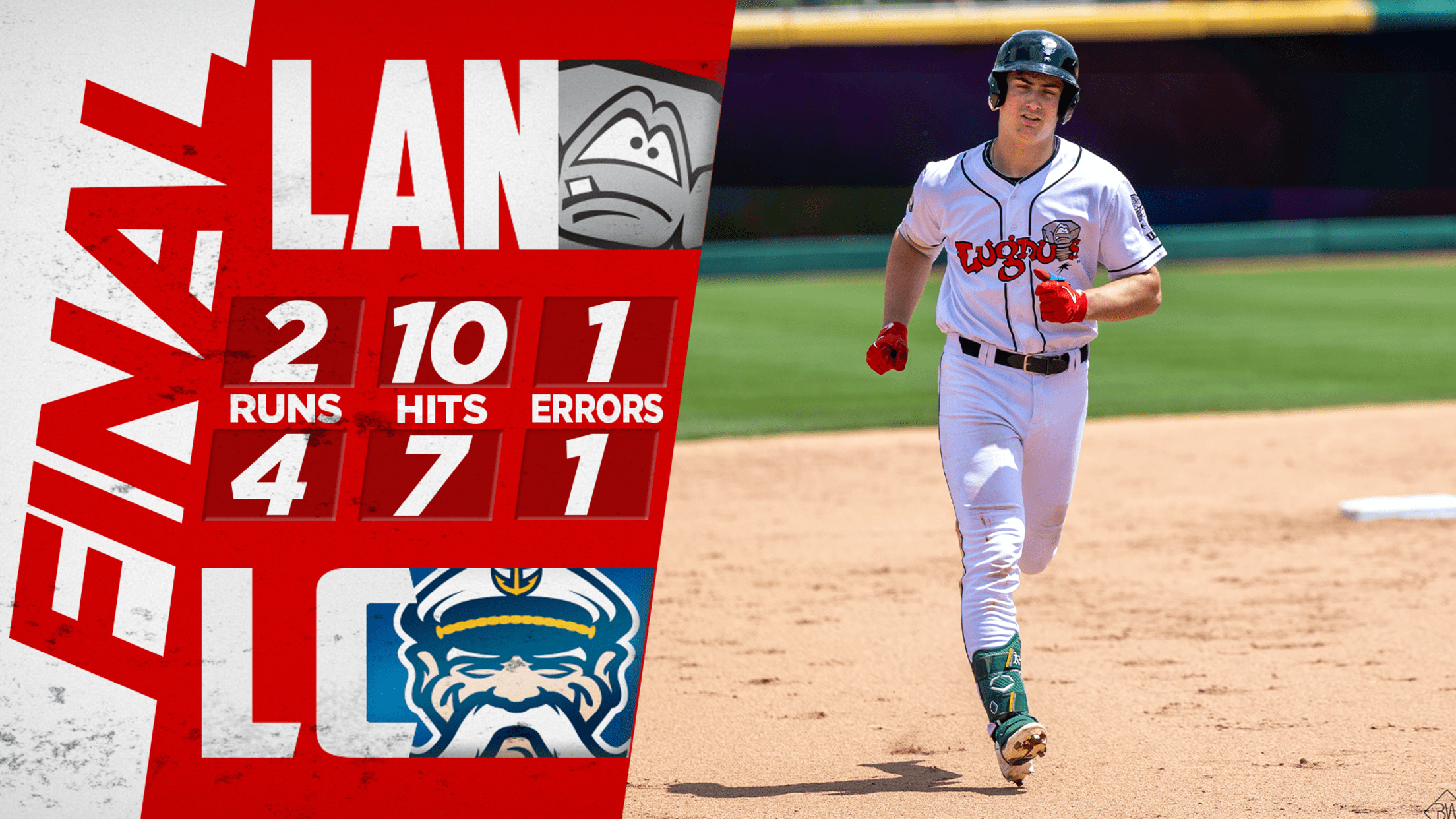 EASTLAKE, OH – Petey Halpin broke a fourth-inning scoreless tie with a three-run inside-the-park home run, and the Lake County Captains (2-2, 37-33) went on to top the Lansing Lugnuts (0-4, 25-45), 4-2, on Tuesday night at Classic Park. Starting pitcher Jake Walkinshaw looked impressive in a limited debut and
EASTLAKE, OH – Petey Halpin broke a fourth-inning scoreless tie with a three-run inside-the-park home run, and the Lake County Captains (2-2, 37-33) went on to top the Lansing Lugnuts (0-4, 25-45), 4-2, on Tuesday night at Classic Park.
Starting pitcher *Jake Walkinshaw *looked impressive in a limited debut and catcher *Tyler Soderstrom *walked, singled,crushed his team-leading 12th home run of the year and threw out two Captains on the bases in the losing cause for Lansing.
Walkinshaw had been scheduled to start the year in the Lugnuts' rotation before being placed on the Injured List on Opening Day and rehabbing his way back to the Midwest League. He needed only 32 pitches, 25 for strikes, to mow through three scoreless innings, allowing three singles while striking out three.
But the Captains ambushed reliever *Mac Lardner *in the fourth with what proved to be the game-winning runs. Joe Naranjo walked, Alexfri Planez doubled him to third, and Halpin followed with a line drive into the Captains' bullpen deep in the right field corner. Right fielder *Lawrence Butler *threw his hands in the air, thinking the ball was unplayable, but bases umpire Nathan Diederich disagreed as Halpin sped around the bases. Three batters later, Gabriel Rodriguez homered to right-center, giving the Captains a 4-0 lead.
From that point onward, Lardner found a groove. The southpaw from Gonzaga blanked the Captains on one hit through the fifth, sixth, seventh and eighth innings, finishing with six strikeouts in five innings of relief.
A no-doubt blast from Soderstrom off Lake County reliever Davis Sharpe in the sixth inning put the Lugnuts on the board.
In the seventh, *Euribiel Ángeles *dashed home on a throwing error by left fielder Johnathan Rodriguez following a *Lawrence Butler *flyout to pull the Nuts within two.
In the eighth, Soderstrom drew a leadoff walk from Jordan Jones and Denzel Clarke *delivered a two-out single – Clarke's third single of the game – but *Patrick McColl's drive to dead center field was hauled in by Halpin on the warning track.
The Lugnuts then went down quietly in the ninth against Jones.
Right-hander *Stevie Emanuels *(5.06 ERA) starts the second game of the six-game series on Wednesday at 7 p.m., opposed by Lake County right-hander Aaron Davenport (3.45 ERA).
The next Lugnuts home game will be on the 4th of July, the biggest day of the baseball season, with first pitch at 7:05 p.m. against Great Lakes followed by an Independence Day LAFCU Fireworks Spectacular. For more information or to purchase tickets, visit lansinglugnuts.com or call (517) 485-4500.
# # #