Heady and Paz Homer Twice in 11-2 Thrashing
Ogden picks up a game on Orem with win over Missoula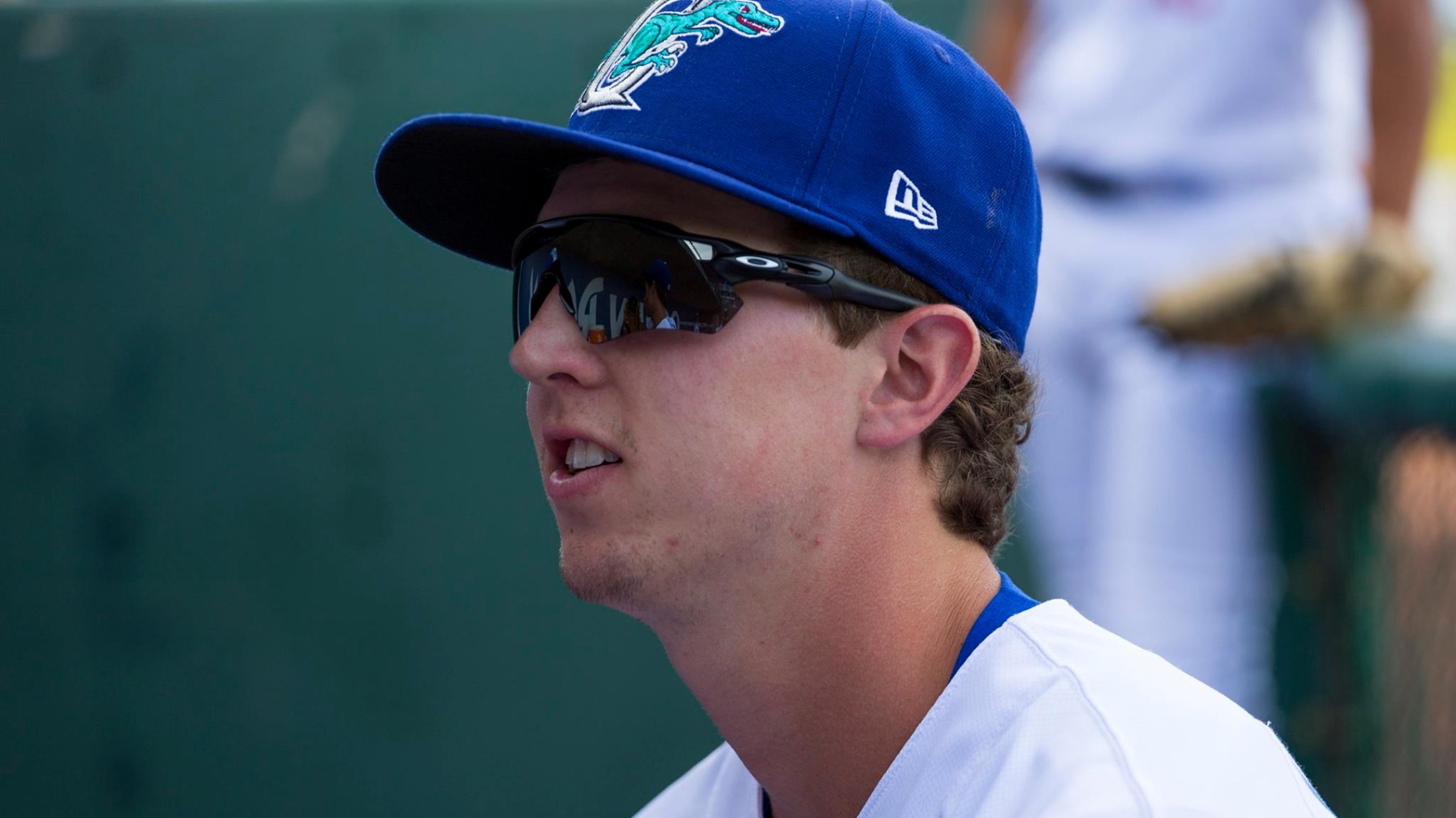 Connor Heady hit his first two professional homers Wednesday night. (Kevin Johnson)
Entering Wednesday night's game, the Ogden Raptors had hit the most home runs in the Pioneer League. The Missoula Osprey, making their first foray into the South division this season, had allowed the second-most in the circuit.That combination came out in favor of the host Raptors, who hit five home
Entering Wednesday night's game, the Ogden Raptors had hit the most home runs in the Pioneer League. The Missoula Osprey, making their first foray into the South division this season, had allowed the second-most in the circuit.
That combination came out in favor of the host Raptors, who hit five home runs and cruised to an 11-2 win over Missoula in the first game of three between the teams.
Connor Heady launched his first two professional home runs, and Luis Paz added his league-leading eighth and ninth on the season, to help Ogden pull one game closer to the Orem Owlz, who lost to Great Falls, 3-2.
Missoula went on top in the first inning, scoring on a wild pitch after a one-out triple. Adalberto Peña settled down after that and allowed two runs on two hits in four and two-thirds innings.
The Raptors tied the game in the second when Gersel Pitre led off with his first home run of the season. Paz led off with a single in the third and advanced to third base on a Starling Heredia double. After a Nick Yarnall walk, Romer Cuadrado hit a chopper over the third baseman to score two. Yarnall scored on a wild pitch shortly thereafter for a 4-1 lead.
The Osprey plated their second run in the fourth, but Ogden opened the game up in the home half. Hendrik Clementina opened with a full-pitch walk, and Heady laced a double off the top of the center-field fence to score the run. After a strikeout, Paz went opposite field for a two-run blast and a 7-2 lead. After a pitching change, Heredia drew a walk. Another free pass and a hit batter loaded the bases, and a wild pitch scored the Raptors' eighth run.
James Carter pitched two-plus innings of scoreless ball for the win, and Devin Hemmerich and Miguel Ureña both threw scoreless innings.
After that it was all solo shots Heady blasted his first to left field in the fifth and added number two in the seventh. Paz stepped up in the eighth and hit the ball off the top of the left field wall, a shot ruled to have hit the yellow line for a home run.
Ogden and Missoula return to Lindquist Field for their second game of three on Thursday night at 7:00. Fans can enjoy another edition of Thirsty Thursdays, featuring $2 12-ounce domestic cans and draft beers along with half-price fountain drinks.