Heredia's Three RBI Lead Raptors to Win
Starling Heredia reaches three legs of the cycle, including third home run, to help put Ogden back on winning track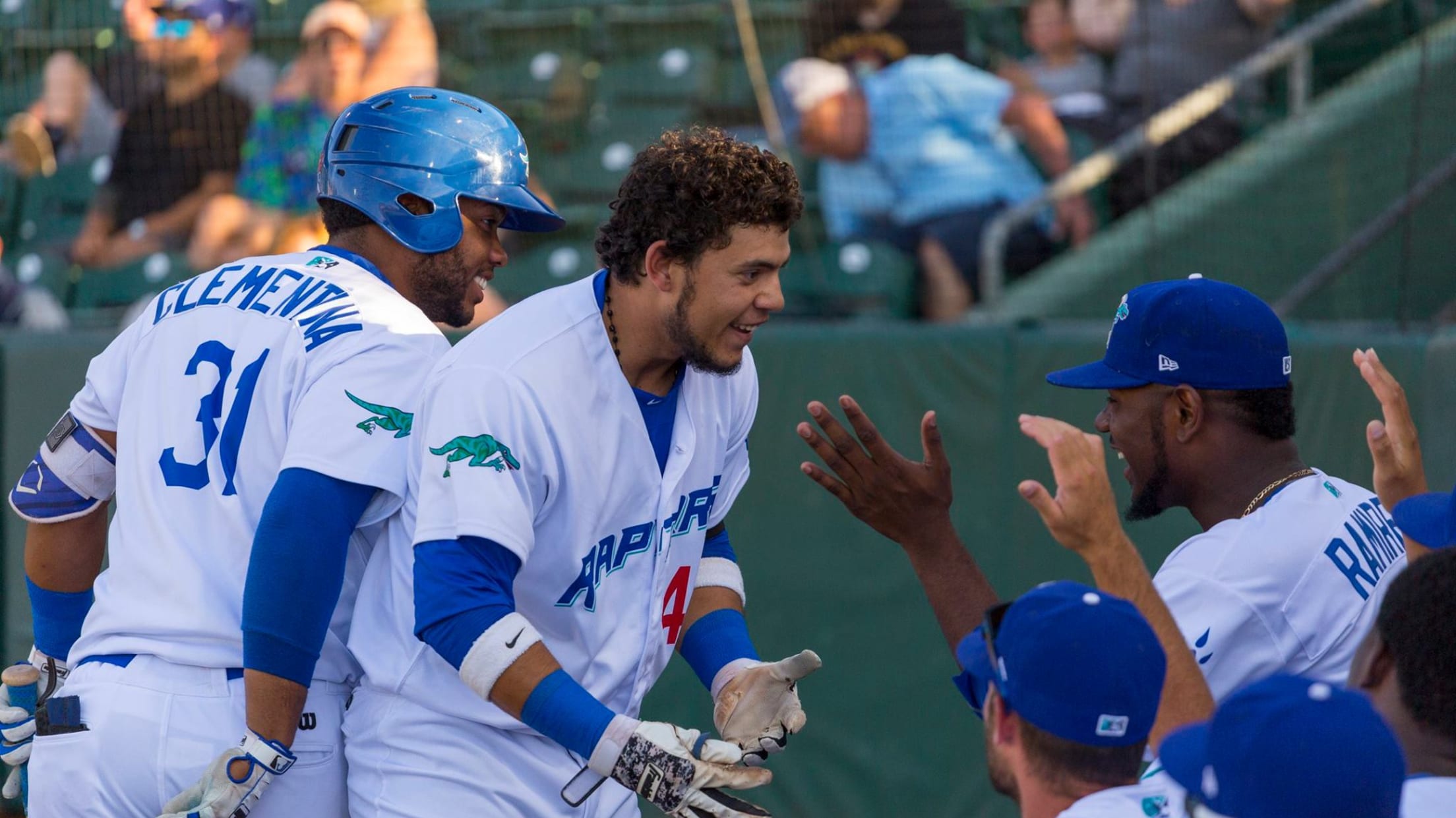 Gersel Pitre, middle, and Hendrik Clementina, right, combined to drive in three runs in the win (Kevin Johnson)
For the first time in five games, the Ogden Raptors scored before their opponent. The last time they did so, July 9 at Grand Junction, Starling Heredia hit a first-inning home run and the Raptors cruised to a win.In the four game since then, Ogden allowed the opposition on the
For the first time in five games, the Ogden Raptors scored before their opponent. The last time they did so, July 9 at Grand Junction, Starling Heredia hit a first-inning home run and the Raptors cruised to a win.
In the four game since then, Ogden allowed the opposition on the board first and ended up losing three of the games.
Saturday night, Heredia made sure his team went on top early and stayed there, as he scored three runs and drove in three, and Ogden won the series opener against the Helena Brewers, 7-3.
Heredia stepped up in the second inning with Nick Yarnall on first and lined a pitch from Helena starter Jayson Rose over the left-field wall, his third round tripper of the season and a 2-0 lead.
The Brewers tied the score in the third on back-to-back doubles and a single, but Yarnall doubled to left-center in the fourth to bring up Heredia. The slugger crushed a pitch high off of Raptor Ridge and coasted into third base as the ball kicked away from center fielder Zach Clark. Yarnall scored on the triple, and a Gersel Pitre sacrifice fly brought home Heredia for a 4-2 lead.
The lead expanded by one in the fifth when Moises Perez knocked in Brayan Morales with a line drive off the second baseman's glove.
Helena pulled to within two runs on an eighth-inning run, but Yarnall and Heredia again sparked a rally in the home half of the inning. Yarnall drew a two-out walk, and Heredia scorched a single up the middle to put runners on the corners. Back-to-back singles by Pitre and Hendrik Clementina brought in the insurance runs with base hits.
Matt Jones earned his first win on the mound with two scoreless innings in relief of starter Carlos Felix, who allowed just two runs in four innings. Miguel Ureña finished it off with one and two-thirds innings without a run for his first save with Ogden.
Helena and Ogden continue their four-game set with a 4:00 game Sunday afternoon at Lindquist Field.