Herrin Dazzles on Mound, Rivas and Davis Deliver at Plate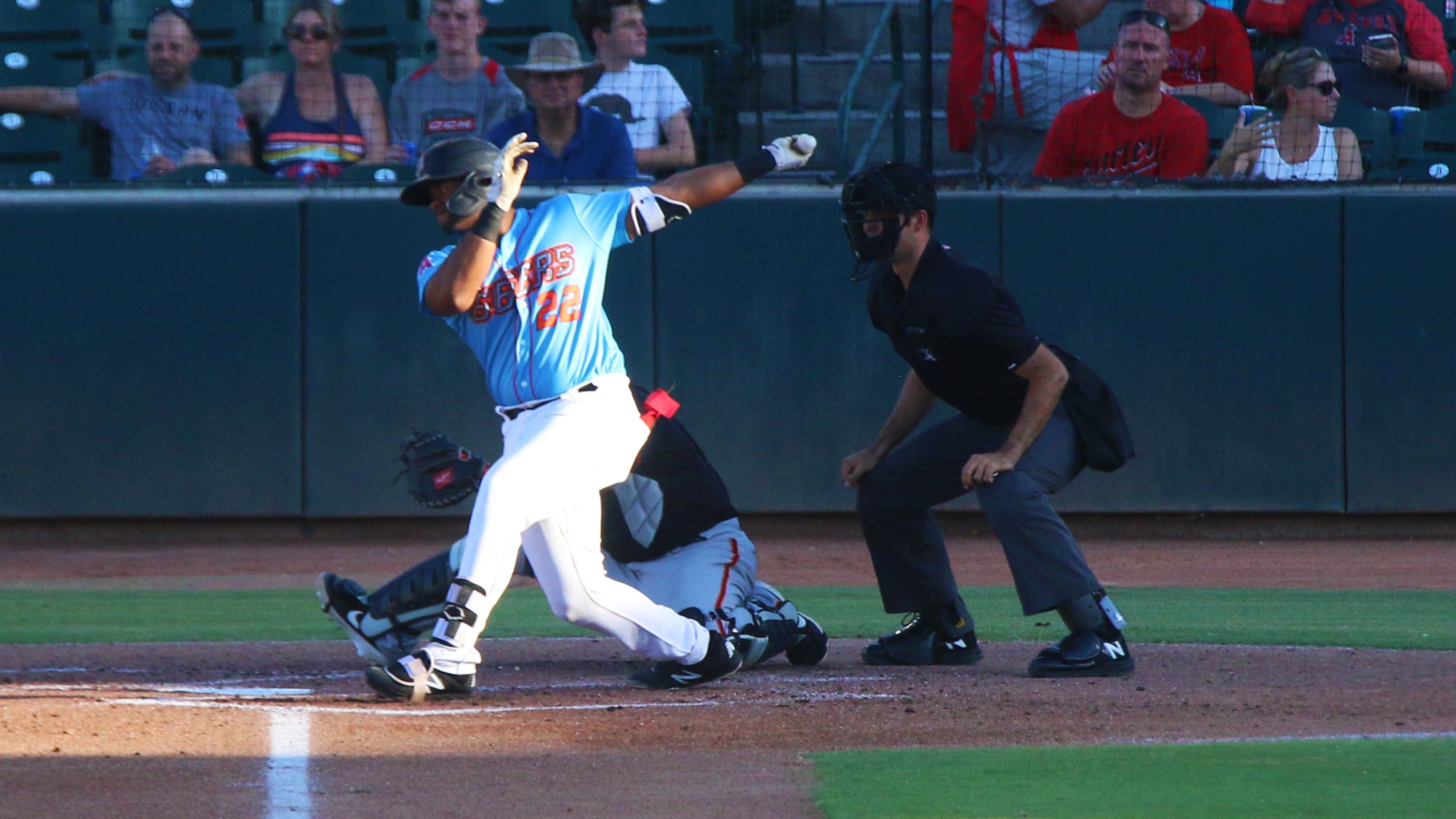 Rancho Cucamonga, CA- The Inland Empire 66ers of San Bernardino got a tremendous pitching performance from righty Travis Herrin and big nights at the plate as the Sixers downed Rancho Cucamonga 5-1 at LoanMart Field on Saturday. The victory was the Sixers second in a row to open the four-game
Rancho Cucamonga, CA- The Inland Empire 66ers of San Bernardino got a tremendous pitching performance from righty Travis Herrin and big nights at the plate as the Sixers downed Rancho Cucamonga 5-1 at LoanMart Field on Saturday. The victory was the Sixers second in a row to open the four-game set and third consecutive win overall.
Inland Empire (56-81, 30-38) jumped on the board in the first when Leonardo Rivas ripped an Austin Hamilton (6-5) offering out to left for a solo shot and a 1-0 lead. It was Rivas' sixth of the year. The Quakes (80-56, 39-29) tied the game in the third on an unearned run against Herrin (5-6). The righty was strong as the unearned run in the third was the only one to cross home as he gave up five hits and no walks with seven Ks and matched a season-high with 7.0IP. Inland Empire took command in the fourth when, with the bases loaded and two outs, Davis smoked a three-run double to left giving the Sixers a 4-1 advantage. Davis scored one batter later on Alexis Olmeda's RBI double over the centerfielder's head for the 5-1 lead. Austin Krzeminski tossed two scoreless frames to finish off the Quakes. Davis in now 4-for-7 in the series with a single, double, triple and homer.
The series continues Sunday at 2:05 pm. The contest can be heard live on 66ers.com.