2021 Ticketing FAQs
What You Need to Know About Tickets in 2021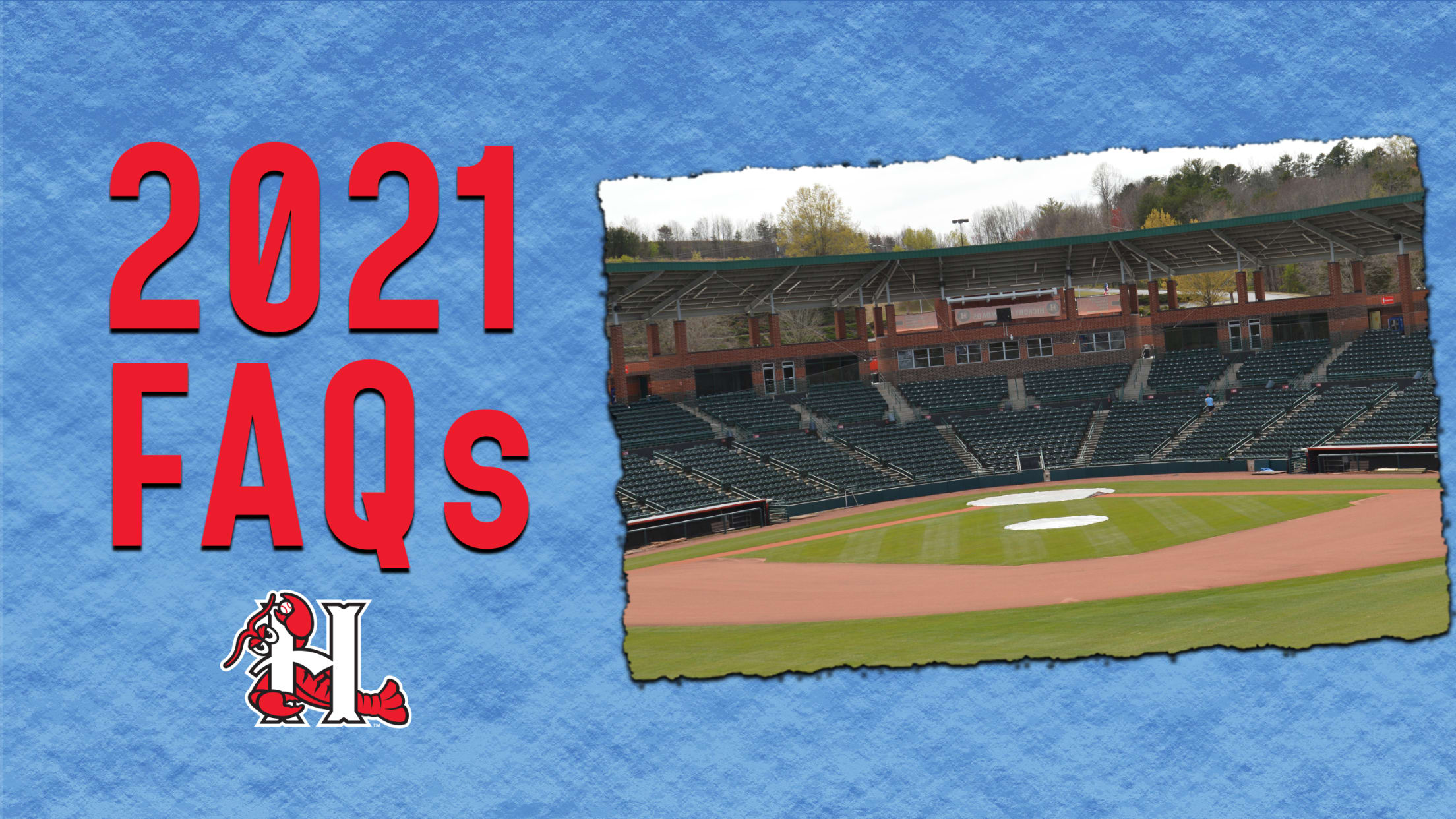 Crawdads baseball is returning May 11th. Things are going to look a little different this season as we continue to safely navigate the COVID-19 pandemic. With news of our schedule coming out, we've been getting a lot of questions and want to share the answers of ones that we have
Crawdads baseball is returning May 11th. Things are going to look a little different this season as we continue to safely navigate the COVID-19 pandemic. With news of our schedule coming out, we've been getting a lot of questions and want to share the answers of ones that we have been getting a lot:
What is your seating capacity?
We don't have a specific number as to how many fans will be allowed in when the season opens in May. We, along with Minor League teams across North Carolina, will be following guidance from the state and Major League Baseball as to how to seat fans and what the capacity will be.
Can I get my seats now?
Right now, season ticket holders have an exclusive window to select their games. If you would like to pick specific seats and games, season tickets are your best chance at doing so. Half (30 games) and full season (60 games) plans are available for $250 and $450, respectively. For more information please give our office a call at (828) 322-3000 or email Kristen at [email protected].
I have undated vouchers (ticket books), can those still be used?
Yes, any vouchers will be able to be used in 2021. A small upgrade will be required for the Christian Concert date and July 4th game. Any vouchers that were bought for the 2020 season will be good for this year as well. On April 1st, you can start redeeming these vouchers for specific games. You will have to do so in person as you need to trade in the voucher for the game ticket.
Will single game tickets be available?
We plan to put individual game tickets on sale on April 17th. We don't know how many will be up for sale on a given night so the tickets may go very quickly. The best way to ensure you get tickets to specific games will be through a ticket plan such as season tickets or ticket books.
How will seating work?
We are working on designing our new seating map but tickets will be sold in pods of 1, 2 or 4 seats. Each pod will be at least 6 feet away from neighboring pods.
Are groups still allowed?
We will still have groups in our suites, party patios, the Servpro Picnic Pavilion and Black's Tire Picnic Deck. If you are interested in booking a group or learning more about how we will keep our groups safe, please give us a call at (828) 322-3000 or email Robby at [email protected].
I booked a group for 2020, when can we reschedule?
Any groups that had booked for 2020 will get first priority at selecting their 2021 dates. Your group sales representative will be reaching out to the group leader to set up a new outing for you.
Will you still have theme nights?
Yes! We will still have the fun theme nights, giveaways, and specialty jerseys just like in a typical year. Our promotional schedule will be released at the end of March.
Will masks be required?
Masks will be required for all fans over the age of 2 while inside LP Frans Stadium. Guests that have received a COVID-19 vaccination are still required to wear a face covering over their mouth and nose. Fans may remove their masks when actively eating or drinking in their ticketed seat. Facial shields without an accompanying facial covering will not be permitted.
What is the bag policy?
Bags will not be allowed inside the stadium. Diaper bags and bags for medical equipment will still be allowed.
Our staff is working hard to come up with socially distanced and safe protocols that will be in place at the Frans. Once those are finalized, we will share those as well. We can't wait to welcome fans back to the ballpark this summer!