High Scoring and Crazy Ending in Game Three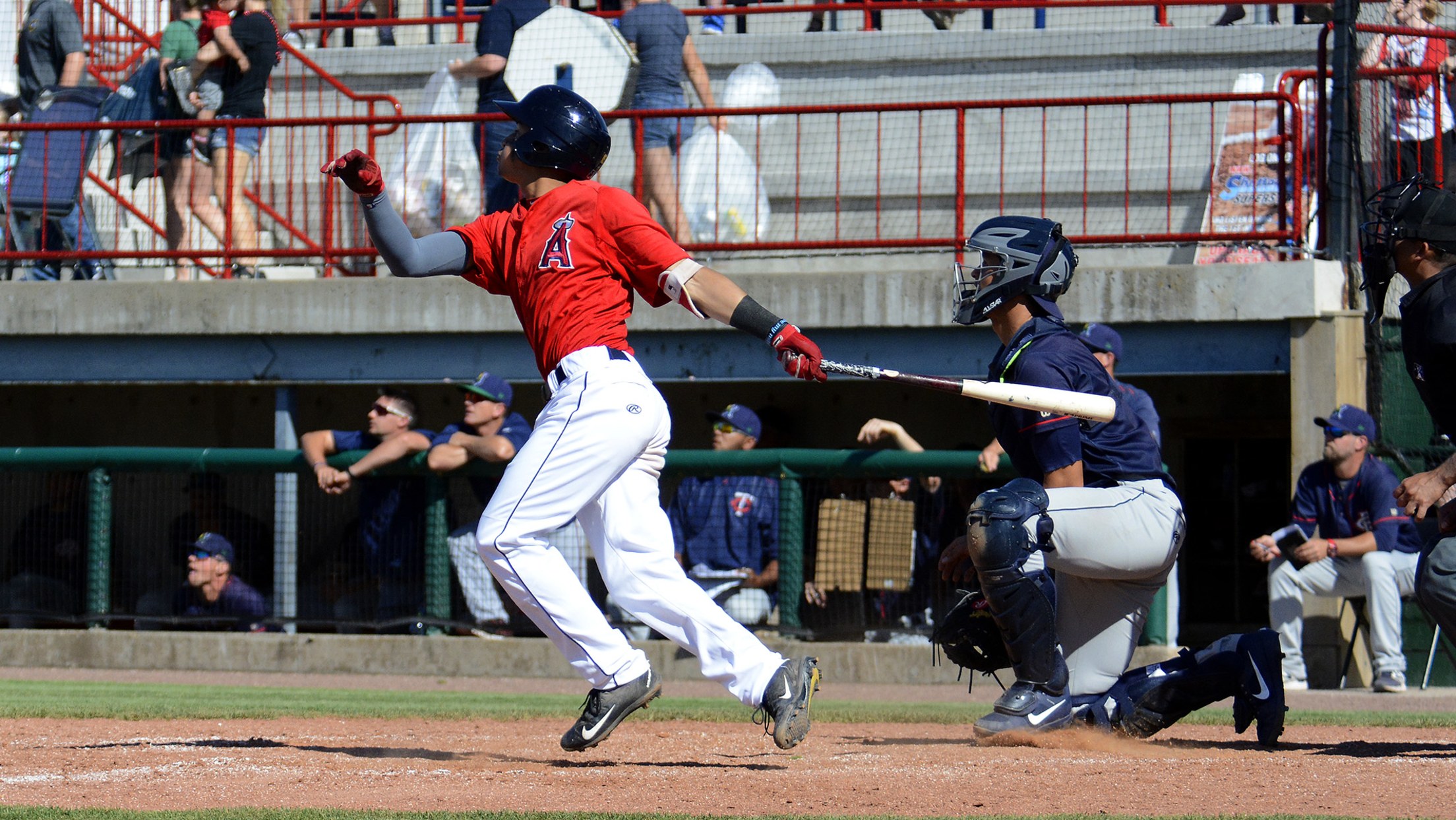 (Stephen A. Cirinna)
For Immediate ReleaseBy: RJ LarsonJune 3, 2018 
For Immediate Release
By: RJ Larson
June 3, 2018
<v:rect alt="https://hb.mlbam.net/actions/crossDomainAccess?serviceUrl=https%3A%2F%2Fservice-hb.mlbam.net%2Fcms%2Fs%2Fv1.2%2F44%2Fphoto-asset%2Fimage%2Fview%3Ffile-path%3D/assets/images/5/4/8/274912548/raw.jpg&4C5E7807-A8B5-49F0-8209-9C3CB35DB621" filled="f" id="Rectangle_x0020_2" o:gfxdata="UEsDBBQABgAIAAAAIQC75UiUBQEAAB4CAAATAAAAW0NvbnRlbnRfVHlwZXNdLnhtbKSRvU7DMBSFdyTewfKKEqcMCKEmHfgZgaE8wMW+SSwc27JvS/v23KTJgkoXFsu+P+c7Ol5vDoMTe0zZBl/LVVlJgV4HY31Xy4/tS3EvRSbwBlzwWMsjZrlprq/W22PELHjb51r2RPFBqax7HCCXIaLnThvSAMTP1KkI+gs6VLdVdad08ISeCho1ZLN+whZ2jsTzgcsnJwldluLxNDiyagkxOquB2Knae/OLUsyEkjenmdzbmG/YhlRnCWPnb8C898bRJGtQvEOiVxjYhtLOxs8AySiT4JuDystlVV4WPeM6tK3VaILeDZxIOSsuti/jidNGNZ3/J08yC1dNv9v8AAAA//8DAFBLAwQUAAYACAAAACEArTA/8cEAAAAyAQAACwAAAF9yZWxzLy5yZWxzhI/NCsIwEITvgu8Q9m7TehCRpr2I4FX0AdZk2wbbJGTj39ubi6AgeJtl2G9m6vYxjeJGka13CqqiBEFOe2Ndr+B03C3WIDihMzh6RwqexNA281l9oBFTfuLBBhaZ4ljBkFLYSMl6oAm58IFcdjofJ0z5jL0MqC/Yk1yW5UrGTwY0X0yxNwri3lQgjs+Qk/+zfddZTVuvrxO59CNCmoj3vCwjMfaUFOjRhrPHaN4Wv0VV5OYgm1p+LW1eAAAA//8DAFBLAwQUAAYACAAAACEAt3Pp4oUDAABuBwAAHwAAAGNsaXBib2FyZC9kcmF3aW5ncy9kcmF3aW5nMS54bWykVdtu4zYQfS/QfxAEpG+yLqZsyV0lsCVrUSDbBuvmA2iKtthSpErSl7Tov++QktdOUvRhV7AlcmZ4ODM8M/zwcO64d6RKMykKP55EvkcFkQ0T+8J//r0OMt/TBosGcylo4b9Q7T/c//jDB7zYK9y3jHiAIPQCF35rTL8IQ01a2mE9kT0VoNtJ1WEDU7UPG4VPgNzxMImiWdhhJvz7K1SFDfYOin0DFJfkT9qUWByxBkhOFreS0UdOvh8ZL8Txo+o3/ZOynpNfj0/KY03hQ+YE7iBFfjgqRjOYhm9W7a8A553qrL3c7byzQ3mxb4dBz8YjIJxGKIsAn4BqHA97tL/9xyrSrv93HTgzbAqDG0d0b90Qx/eRJZfIPlMCVNhz6oGooZqoIZ8aTr3dTjq+xd1EUBNiYoBPOiRKal1Je85LQqjWD5qqIyP0WfHC0kXfTZd3SQ2/URHc4oCYdNoq4X+MJwl8EIJX30ojA6w1NTBjHd5Ta8Ho6W5a7xinQY9NezetQmejQ2eiwzREYRYmc5THSYqyEOg4+aPf/4S7/mdUput5Fs2DZbZKA5TXUZAlUR7k5bRcTdNqNUvir0d7SZLuH4F42hOybCEzdKl7yBEUEqTsIlJKnlqKG23FAxmANQOCI8YVDKi0PX2SDbAIH4x0tfHtBPl60HjRK20+Utl5dlD4Cpx04Pj4qM3g08XEsUDWjHPHMS5eCQBzkAA3YanVWZa6ov0nj/J1ts5QgJLZOkBRVQXLukTBrI7naTWtyrKK/7X7xmjRsqahwm5zaSAxeledHbMMkjszIbILoUSAOpcmAi0kjq4tREvOGgtnXdJqvy258o6YF37tnjHzN2bhazdclUIsb0KKExStkjyoZ9k8QDVKg3weZUEU56t8FqEcVfXrkB6ZoN8fkncq/DxNUndKN06/iS1yz/vY8KJjhiqPs67woXfAM3DXEnEtGne0BjM+jG9SYd2/pgKO+3LQMNRj0zPnjWsW5rySzYtN2Ba+QF4lgVzQqOBCgUEr1d++d4JrovD1XwesqO/xXwTUQR4jBGbGTVA6T2CibjXbWw0WBKAK3/jeMCwNzGDJoVds38JOsUuTkEsomh0bCT34ZL3j2mzMC6cuauc5Fc0TVvgz+MyhbgufiuB5M+YRLCDYa3AHTTe97X1DoQzRu3SA4Zubxi0db0Z7nd3O778AAAD//wMAUEsDBBQABgAIAAAAIQC6I1YXQQYAAA0aAAAaAAAAY2xpcGJvYXJkL3RoZW1lL3RoZW1lMS54bWzsWUuP2zYQvhfofxB0b9Zvx4t4g10/dtuskyB20uZIS7TEmBIFkt6Nb/0FBQqkRS8FeuuhlwDtb0rRpj+iQ+ph0qazD2yBoMgaWEijb4bDmdE3JPXg4euEeheYC8LSvl+/V/M9nAYsJGnU95/Pxl/c9z0hURoiylLc99dY+A+PPv/sAToMKMnmDPFwFuMEe2AoFYeo78dSZocHByIAMRL3WIZTeLZgPEESbnl0EHJ0CQMk9KBRq3UOEkRS/wgsSmVoROFfKoUSBJRPlRnspSiB0Z8sFiTAGhsu6woh1mJAuXeBaN8HmyG7nOHX0vcoEhIe9P2a/vMPjh4coMNCico9uobeWP8VeoVCuGzoMXk0rwZttdqtznFlXwOo3MWNuqPOqFPZ0wAUBDDT3BfbZrcxaBVYA5RfOmwPu8Nm3cIb9ps7Ph+31c/Ca1Buv7WDH48HEEULr0E5vr2Db5/0Toa2fQ3K8Z0dfLd2PGx1LfsaFFOSLnfQtXanOShnW0EWjJ454b12a9xtFMY3KKiGqrrUEAuWyn21lqBXjI8BoIAUSZJ6cp3hBQqgJgeIkjkn3jmJYii8DKVMgLjWqI1rTfivfi19pTOKDjEytJVf4InYESl/PBFwksm+/xVY9Q3Iy5V3ymRMgmJUbcTSOENpZGq8//X7f37+1vv791/ev/khH3QbL0z8EKfRNwSlHxoAZrsJw7sf3/75x9t3P333129vHPaPOZqb8BlJsPAe40vvGUtgco4Z4Dm/mcYsRsTUOE4jgVKkRnHYH0H8TPTjNaLIgTuBSJi4FxxoxgU8Xb2yHJ7GfCWJw+KjOLGAE8boCePOKDxSYxlhnq3SyD04X5m4ZwhduMYeoNTK82iVAb8Sl8lBjC03n1KUShThFEtPPWNLjB2ze0mIFdcJCTgTbCG9l8Q7QcQZkhmZW9W0UTojCeRl7XIQ8m3FZvLCO2HUNeshvrCR8HYg6nB+hqkVxlO0kihxmZyhhJoBP0cydjk5XfPAxI2EhExHmDJvFGIhXDpPOMzXSPojoBh32id0ndhILsnSZfMcMWYih2w5iFGSubBTksYm9kuxhBJF3lMmXfAJs98QdQ95APLYl+4XBFvpvpoNngO7mi5tCkQ9WXFHLk8xs+p3uqYLhDXVAPlbnJ6Q9EqC36L29n9H7ROSBjFzzOiuSN1t2srIDen8mBPn+3S2ReL7cNvUPWA8JB8/cw/RKn2K4WXZbV+fiPsTcfv/e+Le9z7fPV1vGBrIWy1d88W6Xrone1fuC0LpVK4pPhd68S6gL4VjECo9vUPF1U4ui+FSvckwgIWLONI6HmfyayLjaYwyWOHXfWUkEoXpSHgZE7Dw12KnbYWnq2TCwnzDWq+rzWlOHgLJjbzWruSw2ZA5utPdbMIq89rbSG+WSweU7k2cMAaznWg6nOiWQhUkvTWHoDmc0DO7Ey96Di/uK/Nlqna8ANeqrMDCyYPlVt9vt0AFlGBPhSgOVZ7yVJfZ1cm8y0zvC6ZVAbCKKCtgk+me8nXv9NTs8lK7RqYtJ4xys53QkdE9TMQoxEV1Kul13LhprnublFruqVDo8aC0Nm5073/Ii9vmGvS2uYGmJlPQ1Lvs+51mG0omQFnfX8DGHy6TDGpHqAUvohEcmQWS5y/8bZgl40IOkYjzgGvSydkgIRJzj5Kk76vpV2mgqeYQ7Vu9AYTw0TrXA1r52JyDpNtJxosFDqSZdkOiIp3fAsPnXOF8qtVvD1aabAXpnsbhpTenK/4MQYm1u3UVwJAIOP+p59EMCRxoVkS2qb+txlTQrnmiqGsolyOaxajoKCaZ53BN5ZU7+q6KgXFXzBkCaoSkaITzSDVYM6hWN626Ru7D3q57tZKKnEGam55psYrqmm4Ws0Yo28BWLG/X5A2vyhADp5kdPqfubcrtlVy3tU6ougQEvIqfo+teoyEYrm0Gs1xTHu/SsOLsQmr3jnKCV7h2nSZhsH6nNLsVt6pHOIcD4a06P+htVy2IFuW6Ukfa9XFigjJvHtX7PnwggNOJ13AFnxh8kDWUrKFkcAXfDaBd5If9fb+4KCXwPJdUmGYpaZaYVilplZJ2KWmXkk4p6fiePhWHLzHqQNz3ykNv6GHFIXmxtrC/4Bz9CwAA//8DAFBLAwQUAAYACAAAACEAnGZGQbsAAAAkAQAAKgAAAGNsaXBib2FyZC9kcmF3aW5ncy9fcmVscy9kcmF3aW5nMS54bWwucmVsc4SPzQrCMBCE74LvEPZu0noQkSa9iNCr1AcIyTYtNj8kUezbG+hFQfCyMLPsN7NN+7IzeWJMk3ccaloBQae8npzhcOsvuyOQlKXTcvYOOSyYoBXbTXPFWeZylMYpJFIoLnEYcw4nxpIa0cpEfUBXNoOPVuYio2FBqrs0yPZVdWDxkwHii0k6zSF2ugbSL6Ek/2f7YZgUnr16WHT5RwTLpRcWoIwGMwdKV2edNS1dgYmGff0m3gAAAP//AwBQSwECLQAUAAYACAAAACEAu+VIlAUBAAAeAgAAEwAAAAAAAAAAAAAAAAAAAAAAW0NvbnRlbnRfVHlwZXNdLnhtbFBLAQItABQABgAIAAAAIQCtMD/xwQAAADIBAAALAAAAAAAAAAAAAAAAADYBAABfcmVscy8ucmVsc1BLAQItABQABgAIAAAAIQC3c+nihQMAAG4HAAAfAAAAAAAAAAAAAAAAACACAABjbGlwYm9hcmQvZHJhd2luZ3MvZHJhd2luZzEueG1sUEsBAi0AFAAGAAgAAAAhALojVhdBBgAADRoAABoAAAAAAAAAAAAAAAAA4gUAAGNsaXBib2FyZC90aGVtZS90aGVtZTEueG1sUEsBAi0AFAAGAAgAAAAhAJxmRkG7AAAAJAEAACoAAAAAAAAAAAAAAAAAWwwAAGNsaXBib2FyZC9kcmF3aW5ncy9fcmVscy9kcmF3aW5nMS54bWwucmVsc1BLBQYAAAAABQAFAGcBAABeDQAAAAA=" stroked="f" style="width:24pt; height:24pt; v-text-anchor:top"> <o:lock aspectratio="t" v:ext="edit"><w:wrap type="none"><w:anchorlock>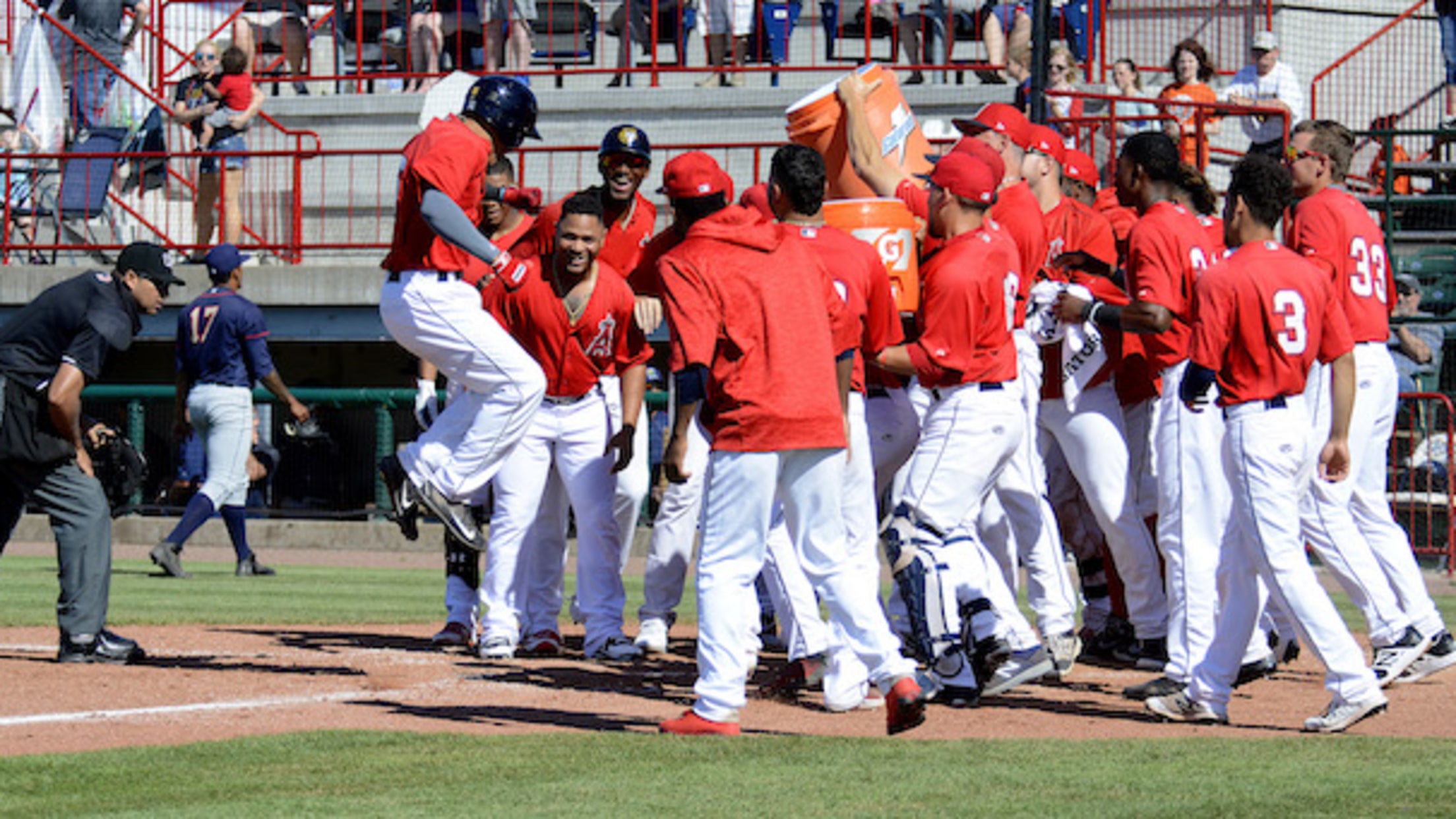 Photos by: Steve Cirinna
Franklin Torres prepares for a Gatorade bath after walk off home run
High Scoring and Crazy Ending in Game Three
Bees score four runs in the final two innings to take the series against Cedar Rapids
Burlington, IA. - It was an extremely windy day at Community Field, but that didn't bother the Burlington Bees (24-33) who hit four home runs in their 10-9 victory over the Cedar Rapids Kernels (26-28). Anfernee Benitez (1-0) earned his first victory of the season, striking out the side in the top of the ninth. Carlos Suniaga (2-4) suffers his fourth loss of the season and his second blown save after giving up the game winning home run in the bottom of the ninth.
Kernels jump ahead early
Cedar Rapids once again got on the board right away, after Alex Kirilloff hit a two out solo home run in the top of the first for his tenth homer of the season. The Kernels then jumped out to a 2-0 lead in the second, after Trey Cabbage scored Jean Carlos on a fielder's choice. However, Burlington would quickly take back the momentum with a big second inning.
Griffin gets the home run fest started
Julio Garcia got the second off on a high note with a leadoff double, and then Connor Fitzsimons struck out swinging, but advanced to first, because of a wild pitch. After a two out walk by Zane Gurwitz, Leonardo Rivas hit a single to left, scoring Garcia and Fitzsimons and tying the game at 2-2. Right after the hit by Rivas, Spencer Griffin hit a no dought about that home run over the Catfish Bend sign in right for a three run homer. It was Griffin's second of the year and it gave Burlington a 5-2 lead. Gleyvin Pineda added a run in the third, on a solo shot for his first homer of the season, making it 6-2 Bees.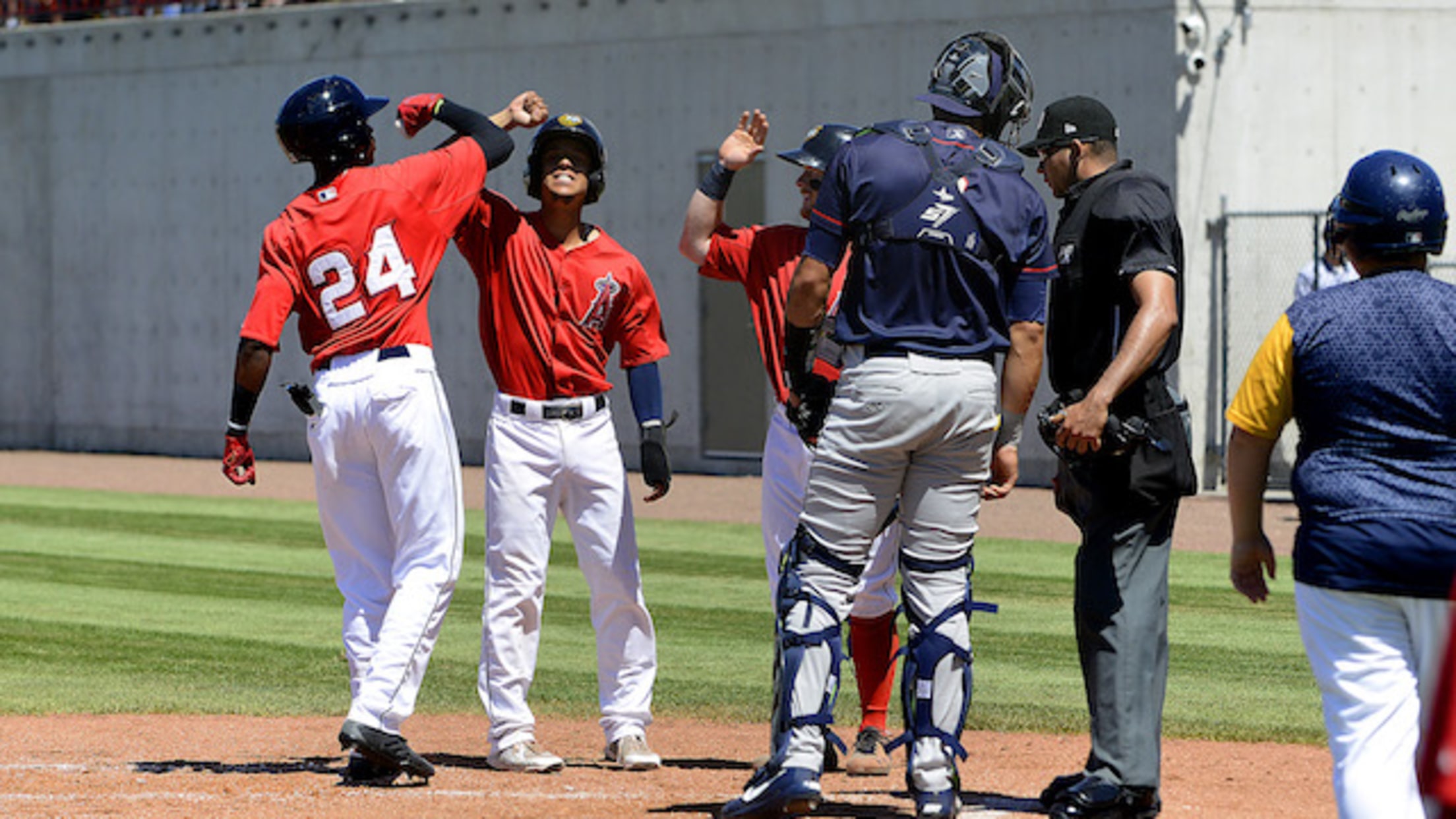 Photos by: Steve Cirinna
Griffin fist bumping Rivas and Gurwitz after three run homer
Kernels get back in it with a home run of their own
After a leadoff walk by Cabbage and a single from Andrew Bechtold, Ben Rodriguez hit his third home run of the season to right, cutting the Bees lead to 6-5. Cedar Rapids would tie things up two innings later on an RBI double by Royce Lewis.
Bechtold gives Kernels big lead in the eighth
Back to back singles from Jose Miranda and Jean Carlos, and a walk by Robby Rinn loaded the bases with no outs for Cedar Rapids in the top of the eighth. After a sacrifice fly from Cabbage to make it 7-6, Andrew Bechtold hit a single to right that scored both base runners, giving Cedar Rapids a 9-6 lead. However, Burlington would pull themselves back in it before Torres' game winner.
Pineda and Gurwitz get Bees back in it
The eighth wasn't look good for Burlington after back to back strikeouts from Garcia and Fitzsimons, but Pineda proved us all wrong on a solo home run for his second home run of the game, cutting the deficit to 9-7. After a walk from Jeyson Sanchez, Gurwitz hit a double to left for his first of the season, scoring Sanchez and cutting the Kernels lead to 9-8.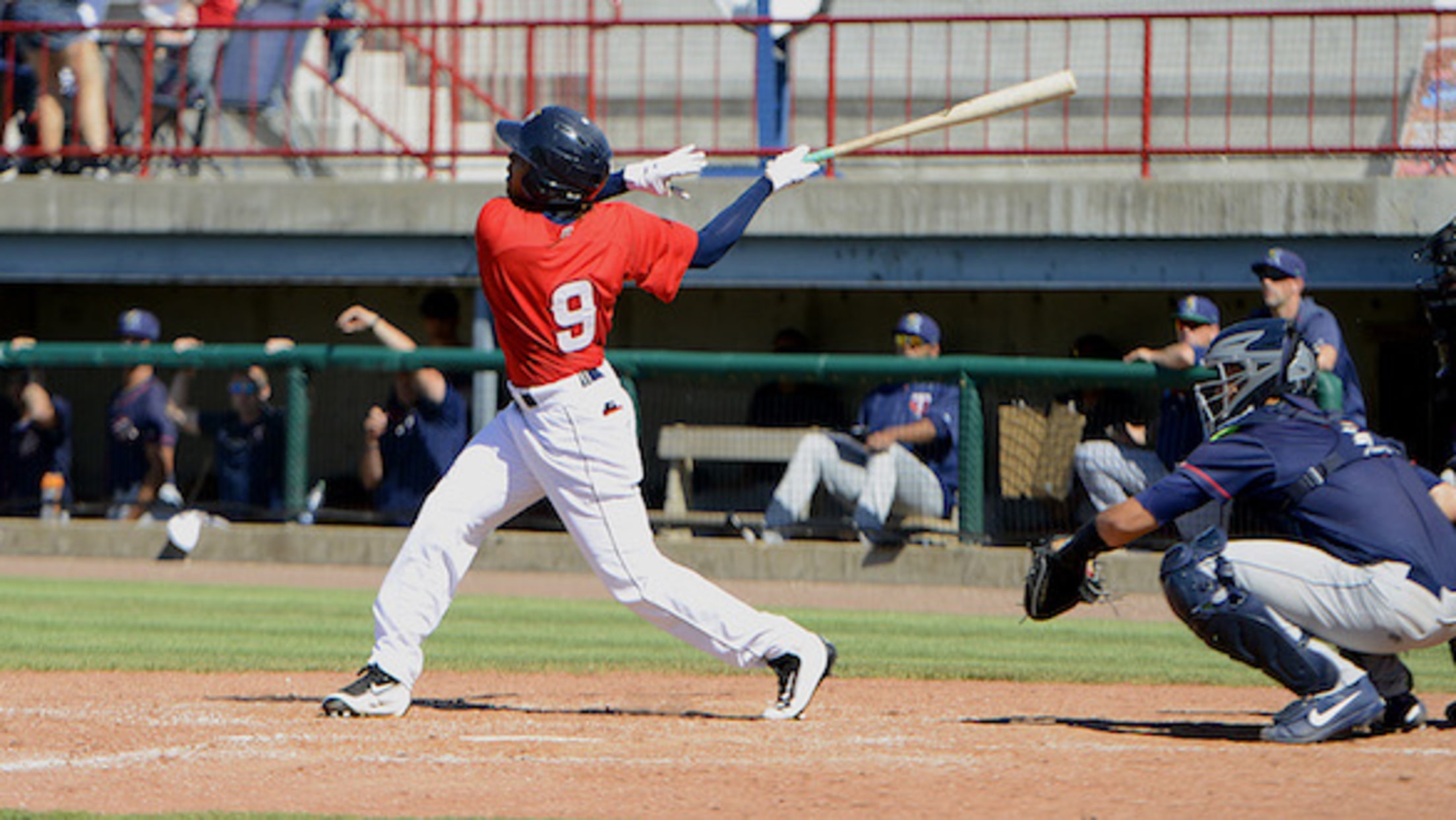 Photos by: Steve Cirinna
Pineda's big hack leads to his second home run of the game
Torres walks it off
With one out and Kevin Williams Jr. Jr on first after a walk, Franklin Torres stepped into the batter's box looking to avoid the second out of the inning. After taking a first pitch strike, Torres saw a pitch he liked and took full advantage, driving the ball way over the wall in right for a two run walk off home run. It was the perfect way to end a perfect day, especially for all the lucky fans who went home with prizes from the Community Basket Raffle.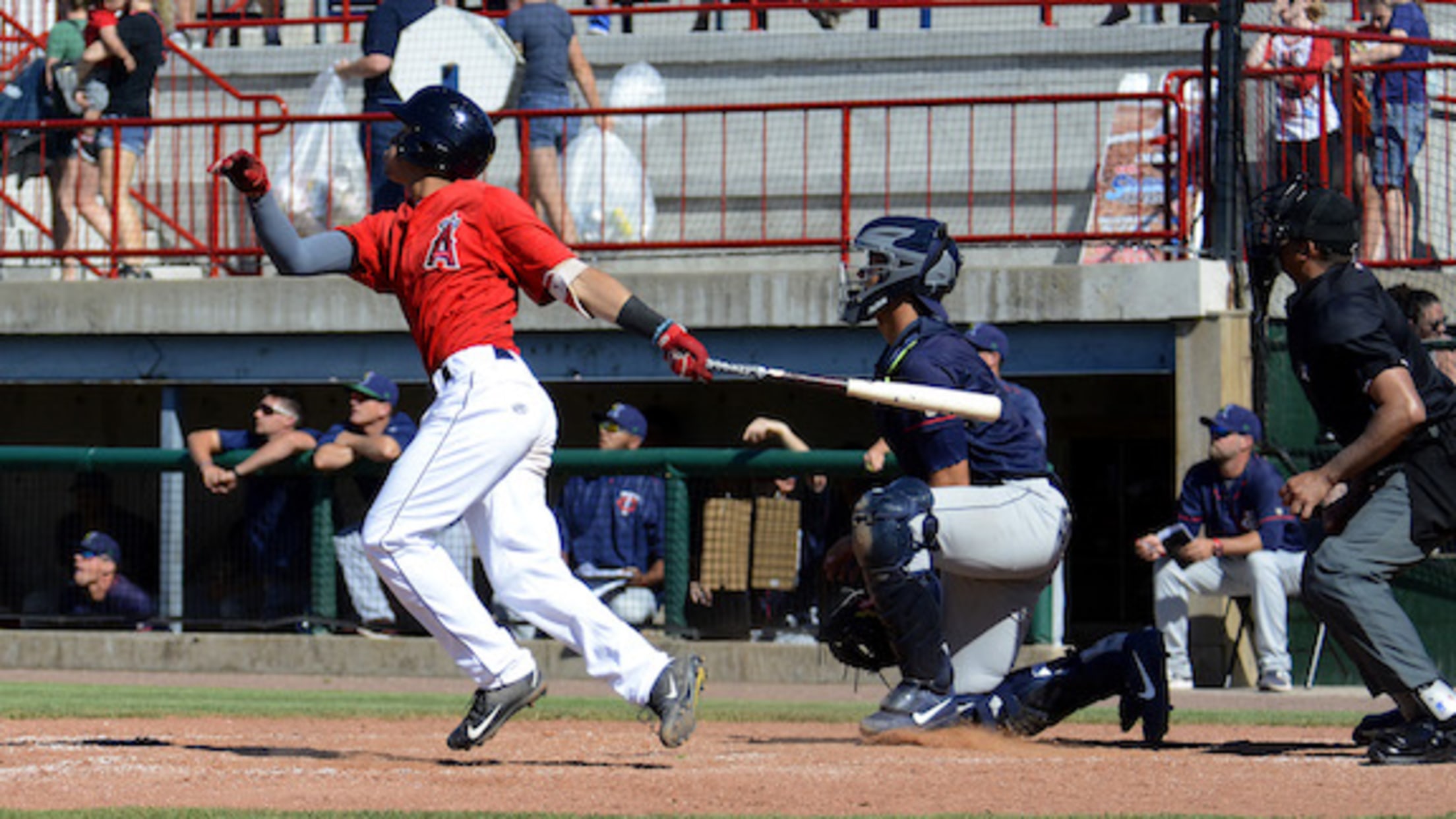 Photos by: Steve Cirinna
Franklin Torres watching the game winning home run.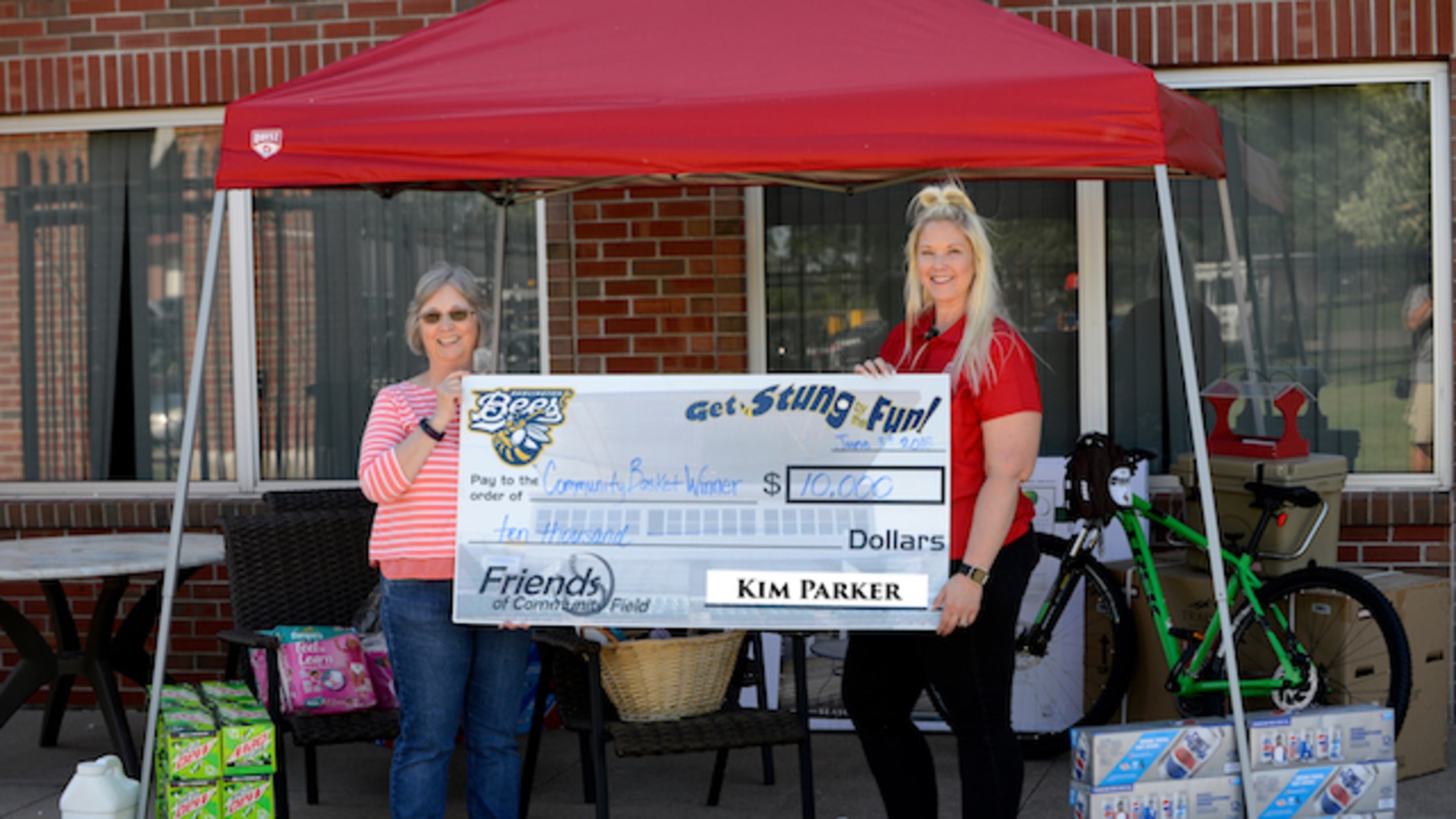 Photos by: Steve Cirinna
Bees General Manager Kim Parker takes a photo with the lucky fan who took home the big check in the Community Basket Raffle
Looking ahead
Burlington will enjoy a day off on Monday, before starting another three game series at Community Field. Their opponent will be the Clinton LumberKings, who sit at 31-25 on the season, and are only a half game back of the Peoria Chiefs for first place in the division.
About the Bees
The Burlington Bees are the Class-A affiliate of the Los Angeles Angels of Anaheim. Professional baseball in Burlington, Iowa dates back to 1889, giving this community one of the longest and most storied histories of any current Minor League Baseball organization. The Bees take pride in upholding that rich history and providing a place for community events and maintaining affordable family entertainment. GOBEES.com
###