Hiring: Director of Operations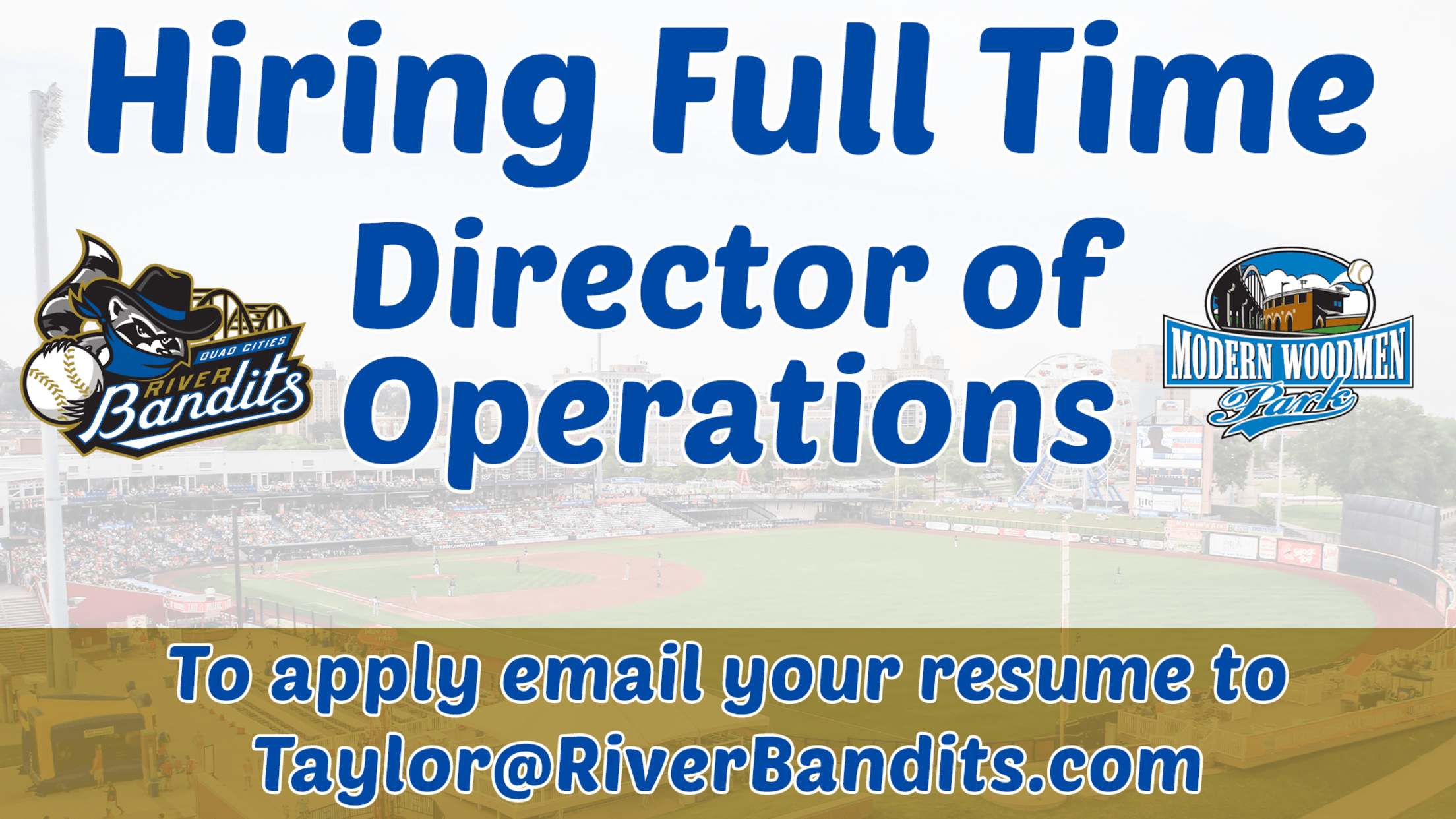 SUMMARY This position reports directly to the General Manager. Responsible for the daily maintenance and cleaning of Modern Woodmen Park. This position will oversee the Manager, Operations and Grounds and work together with Director of Field Services/Head Groundskeeper. ESSENTIAL DUTIES AND RESPONSIBILITIES · Ensure ballpark is clean and in good
SUMMARY
This position reports directly to the General Manager. Responsible for the daily maintenance and cleaning of Modern Woodmen Park. This position will oversee the Manager, Operations and Grounds and work together with Director of Field Services/Head Groundskeeper.
ESSENTIAL DUTIES AND RESPONSIBILITIES
· Ensure ballpark is clean and in good status for each home game and event
· Perform minor repairs around the ballpark
· Responsible for staffing all game day crew including ushers, parking, and cleaning
· Work with companies/contractors and City of Davenport on repairs and work around the facility
· Assist with field work as needed
· Assist with community events and appearances
· Assist other departments as needed
QUALIFICATIONS
· High School Degree or Equivalent
· Bachelor's Degree in related field preferred
· 2-4 Years Related Experience
· Knowledge of basic mechanical and plumbing operations
· Able to supervise employees
· Excellent communication skills, both oral and written
· Technically proficient with MS Office (Word and Excel)
· Able to work independently and in a team environment
· Strong time management and organizational skills
· Ability to work flexible hours, including evenings, weekends, and holidays
· Ability to lift up to 75 lbs.
· High level of integrity
To apply: Email Resume and Cover Letter to [email protected]