Hitting & Pitching Lessons Now Available
Nick Osborne to host lessons in Smokies Stadium Performance Center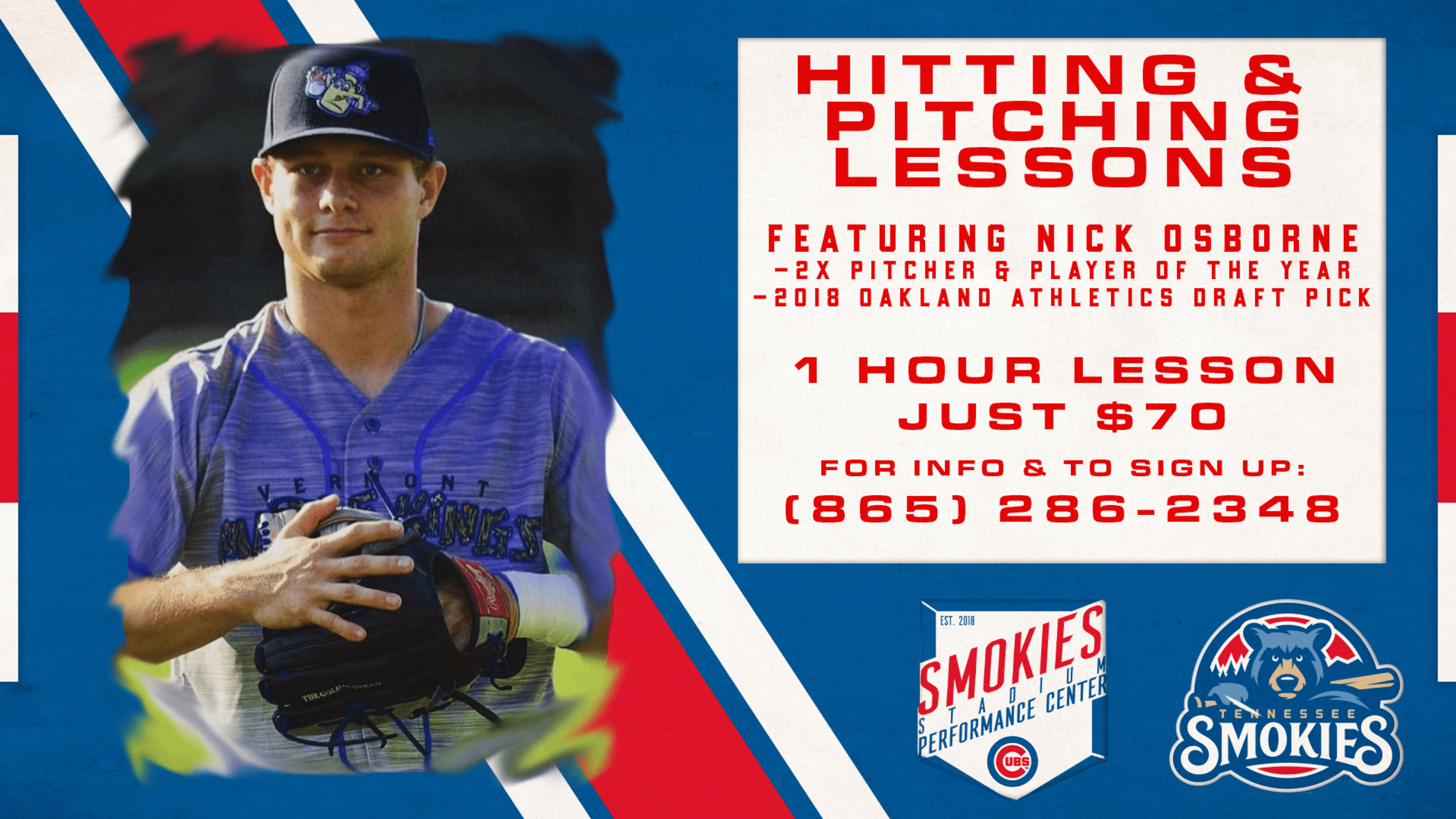 The Tennessee Smokies are proud to host hitting and pitching lessons in the state-of-the art Smokies Stadium Performance Center starting now. The lessons will be instructed by Nick Osborne, a Sevier County High School graduate and a 2x Pitcher and Player of the Year. Nick attended Tennessee Tech University upon his
The Tennessee Smokies are proud to host hitting and pitching lessons in the state-of-the art Smokies Stadium Performance Center starting now. The lessons will be instructed by Nick Osborne, a Sevier County High School graduate and a 2x Pitcher and Player of the Year.
Nick attended Tennessee Tech University upon his high school graduation and accumulated many accolades, including 2x OVC Team and 2x All Regional Team before being drafted by the Oakland Athletics in 2018. In the summer of 2017 Osborne played in the Cape Cod summer league and was selected to the league's All Star Team. The 2020 season will be his third in pro ball as an outfielder, however Nick did spend time pitching in college.
Interested in a hitting or pitching lesson with Nick Osborne? Contact 865-286-2348 to schedule a lesson today. A 1-hour lesson costs just $70. Each additional half hour will be a $20 charge.