Homers, Hoyt Hand Ogden Sweep
Raptors pull into first-place tie with early outburst followed by disposal of ninth-inning threat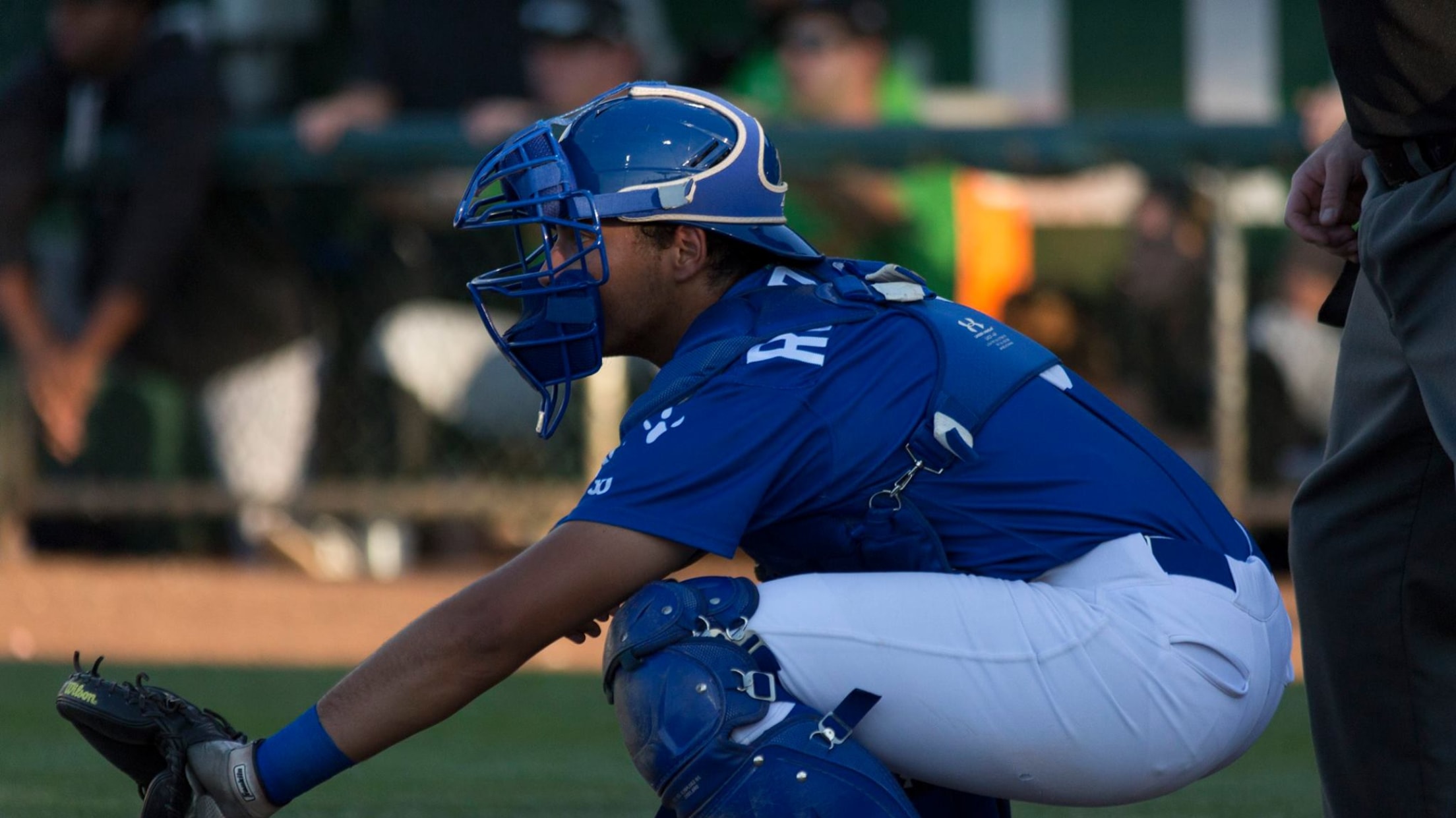 Ramon Rodriguez launched his first professional home run Saturday night (Kevin Johnson)
The Ogden Raptors entered Friday night's game in Orem two games behind the Owlz for first place in the second half with 22 games to play.After the brief two-game set at the Home of the Owlz, the Pioneer League's two Utah-based teams are tied for first in the South division.After
The Ogden Raptors entered Friday night's game in Orem two games behind the Owlz for first place in the second half with 22 games to play.
After the brief two-game set at the Home of the Owlz, the Pioneer League's two Utah-based teams are tied for first in the South division.
After surviving a ninth-inning scare Friday night, the Raptors followed a similar script Saturday by pulling away early before Orem threatened in the final inning but left the bases loaded as Ogden prevailed, 9-5.
The Raptors went on the board in the first, as Romer Cuadrado scored from third on a two-out dribbler down the third base line off the bat of Rylan Bannon.
In the third, Brayan Morales before stealing the first of his season-high three bases, advancing to third on a groundout and crossing on another two-out infield hit, this time off the bat of Mitchell Hansen.
Hansen was on third base after a steal and throwing error on the catcher when Bannon launched a drive over the center field fence, his sixth home run of the campaign. The 451-foot blast put the visitors up, 4-0.
Ogden wasn't done despite having the bases empty with two out. Gersel Pitre and Samuel Ortiz stroked back-to-back hits to bring up Ramon Rodriguez. The 18-year-old catcher turned on a pitch in his wheelhouse and hammered it over the left field fence. The three-run shot was the first of Rodriguez's professional career, and it opened the lead to seven runs.
The extra three runs were necessary to keep in front, as Orem came back with a grand slam in the bottom of the third.
The Raptors got two of the runs back on a Pitre grounder through the left side with the bases loaded and two out in the fourth. Following that, neither team plated any runs from the fifth through the eighth.
Raptors starter Gregorio Sequera finished three innings and gave way to Justin Hoyt. The southpaw hurled perfect ball from the fourth through the sixth with five strikeouts to earn his first professional win.
Christian Stolo took the ball to open the seventh and induced double plays to keep the Owlz off the board in his first two frames, but in the ninth the hosts loaded the bases with no one out on a walk and two hits. Another free pass, to the number nine hitter, forced in a run and brought the top of Orem's lineup to the plate as the potential tying run. After a Mark Kertenian visit to the mound, Stolo settled down with two strikeouts and a groundout to close the victory and earn a three-inning save.