Honey Butter Chicken Biscuits Blank Missions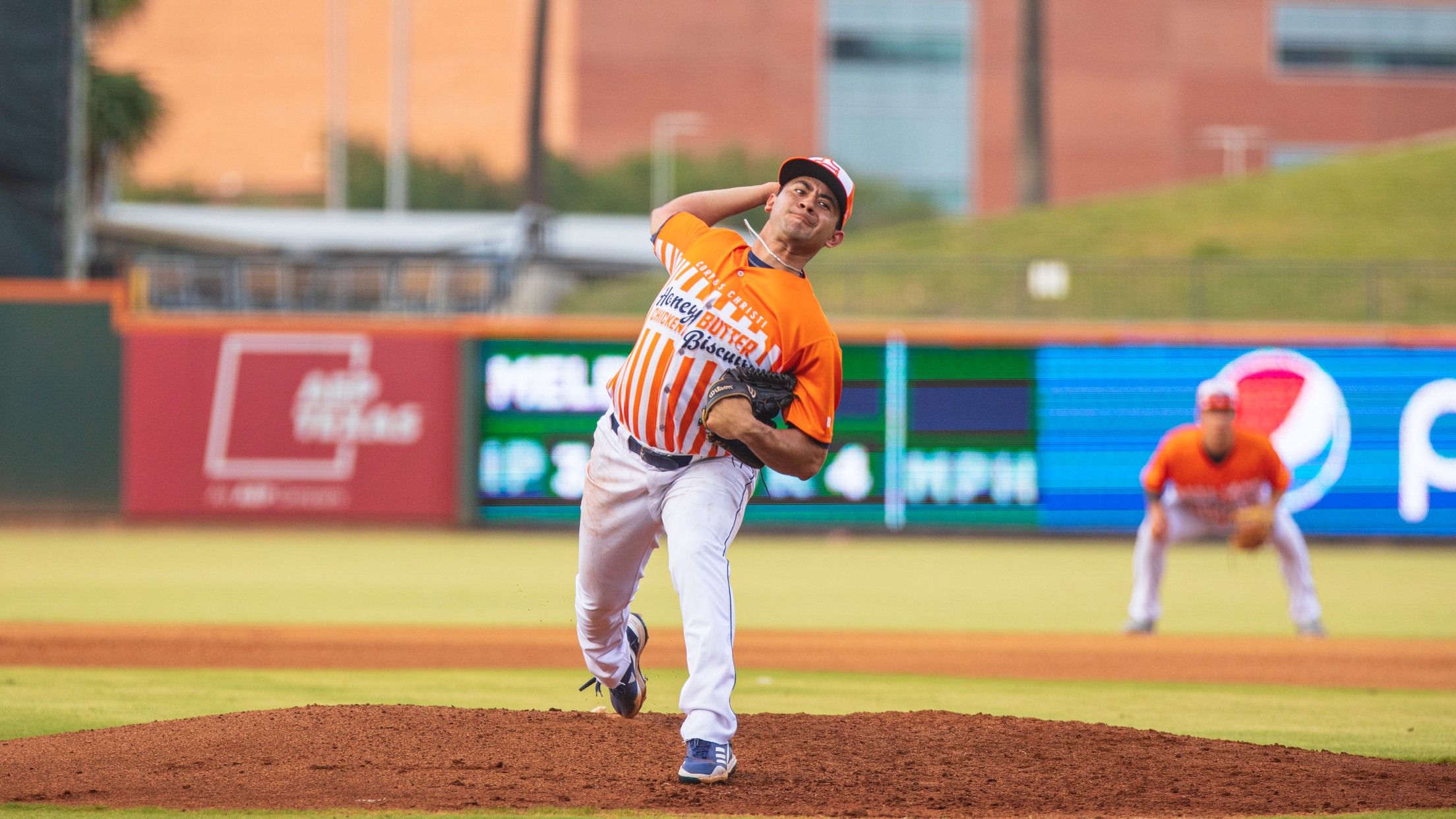 Jaime Melendez hurled five shutout frames Wednesday night. (Ben Zaragosa)
CORPUS CHRISTI – Jaime Melendez, Derek West and Devin Conn teamed to hold San Antonio to three hits as Corpus Christi authored a 2-0 victory over the Missions Wednesday night at Whataburger Field. Both of CC's shutout wins have come as the Honey Butter Chicken Biscuits. The first was a
CORPUS CHRISTI – Jaime Melendez, Derek West and Devin Conn teamed to hold San Antonio to three hits as Corpus Christi authored a 2-0 victory over the Missions Wednesday night at Whataburger Field.
Both of CC's shutout wins have come as the Honey Butter Chicken Biscuits. The first was a one-hitter April 20 at the expense of Arkansas.
Solo blasts by Wilyer Abreu and Yainer Diaz in the home sixth accounted for the offense.
Melendez turned in his longest outing of the year, scattering two hits and one walk while striking out five in five innings.
Thanks to a caught stealing, West faced three in the sixth before overcoming two walks in the seventh.
Conn was perfect in the final two innings for his third save.
Thomas Eshelman absorbed the loss while going the distance for San Antonio.
The Hooks look to make it two in a row Thursday night with Adrian Chaidez on the hill. The Missions plan to counter with lefty Jason Blanchard. First pitch 6:35.