Honored: Vera tabbed as Pitcher of the Week
Power pitcher becomes first West Virginia player to be recognized for weekly award in 2017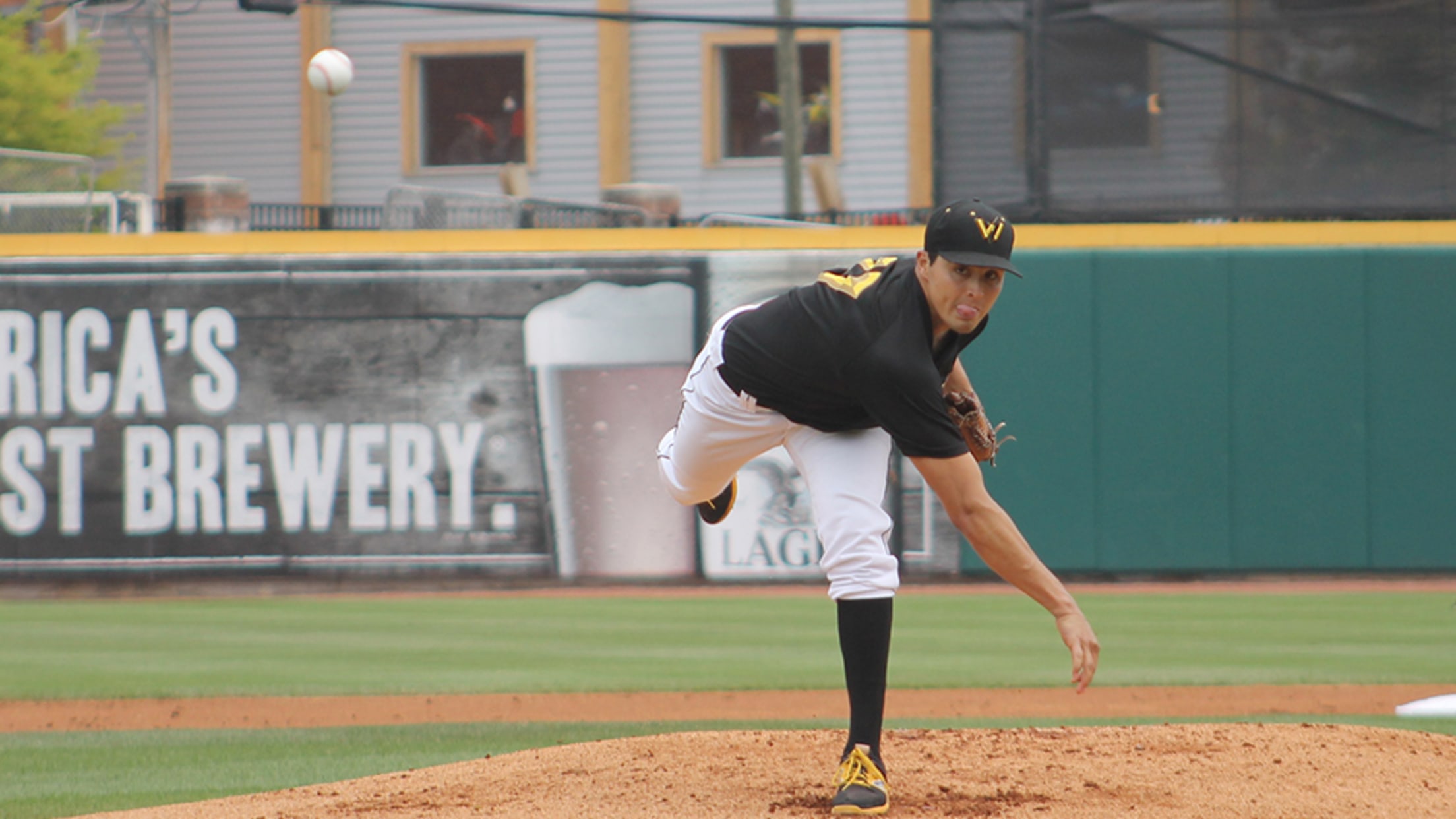 CHARLESTON, WV (August 28, 2017) - West Virginia Power starting pitcher Eduardo Vera has been named as the South Atlantic League Pitcher-of-the-Week for the week of August 21-27, 2017. League president Eric Krupa gave Vera the honor as the first Power pitcher this season to win the award. The last
CHARLESTON, WV (August 28, 2017) - West Virginia Power starting pitcher Eduardo Vera has been named as the South Atlantic League Pitcher-of-the-Week for the week of August 21-27, 2017. League president Eric Krupa gave Vera the honor as the first Power pitcher this season to win the award. The last West Virginia player to win the Pitcher-of-the-Week award was Mitch Keller who was handed the accord for the week of April 7- 17, 2016.
On August 23, Vera pitched game one of the double-header (seven inning contest) against the Charleston RiverDogs. The right hander lasted six and two thirds innings of no-hit baseball before allowing a two-out single. Vera completed the seven innings in shutout fashion, allowing two base hits. He struck out six batters and didn't walk anyone during the game. It was his only start of the week.
The Pittsburgh Pirates signed Vera as a non-drafted free agent in 2012 out of Merida, Mexico. He began the 2017 season with the Power as a relief pitcher before moving to the starting rotation nearly exclusively beginning May 14. His start against Charleston was the third time this season that he tossed seven innings in an outing.
West Virginia finishes the 2017 regular season with a seven-game road trip beginning on Tuesday, August 29 as they make a final push for a post-season position. Information can be found at online, at the Power Box Office or by calling 304-344-BATS.