Hooks Force Extras, Hounds Win in 10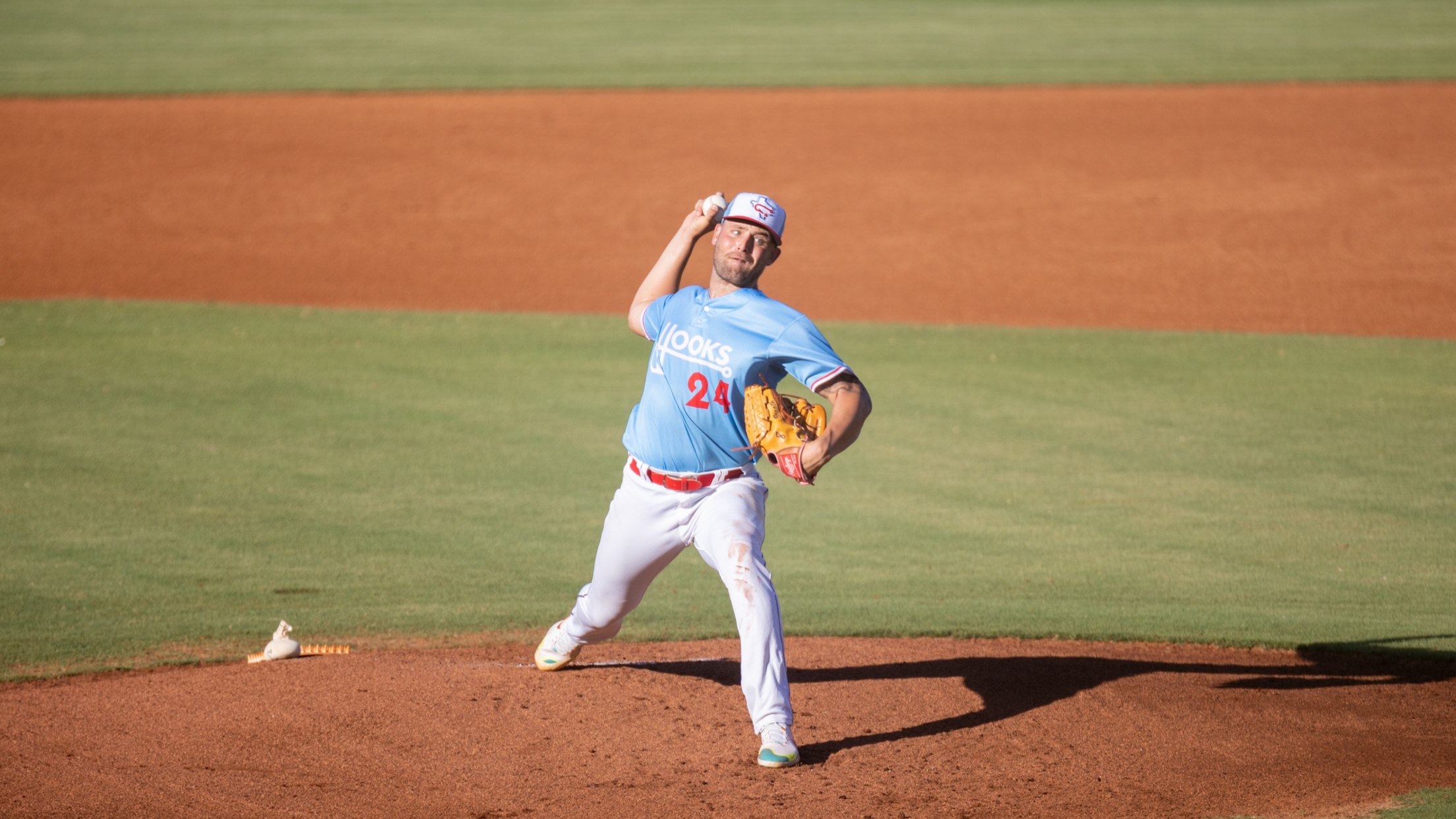 Cody Deason retired 13 of the first 15 batters he faced Thursday night. (Ben Zaragosa)
Box Score CORPUS CHRISTI – A two-out, two-run single by Jeremy Eierman in the 10th inning Thursday night was the difference in Midland's 7-6 victory over the Hooks at Whataburger Field. Trailing 5-1 in the ninth, Alex McKenna, Cesar Salazar and Bryan Arias drew walks from Nick Highberger to start
CORPUS CHRISTI – A two-out, two-run single by Jeremy Eierman in the 10th inning Thursday night was the difference in Midland's 7-6 victory over the Hooks at Whataburger Field.
Trailing 5-1 in the ninth, Alex McKenna, Cesar Salazar and Bryan Arias drew walks from Nick Highberger to start the inning. Chase Cohen entered from the Hounds pen and struck out the next two hitters before Wilyer Abreu plated a run with a seven-pitch free pass. Luke Berryhill was next and lined a single up the middle, making it 5-4.
Midland manager Bobby Crosby, out of mound visits, then took the hill for a conference with his defense. As a result, Crosby was forced to bring a new pitcher into the game. Michael Danielyak received a rude welcome as Justin Dirden tied the game with a base hit into center.
Though they retired the automatic runner at third and recorded the second out a home on another fielder's choice, the Hooks were unable to keep the Hounds at bay in the 10th. Eierman's game-winning hit was a flare into left off Chandler Casey, who gave up two singles in the inning.
Bryan Arias' two-out RBI single in the home half accounted for CC's sixth run.
The club's first came on a Shay Whitcomb home run in the fourth.
Cody Deason retired 13 of the first 15 men he faced, but ran out of gas in the fifth as Midland mustered three runs to take the lead. Adrian Chaidez permitted two in 3 2/3 innings.
The series continues Friday night with Jaime Melendez on the hill. First pitch 7:05.