Hooks Halt Hard-Hitting Drillers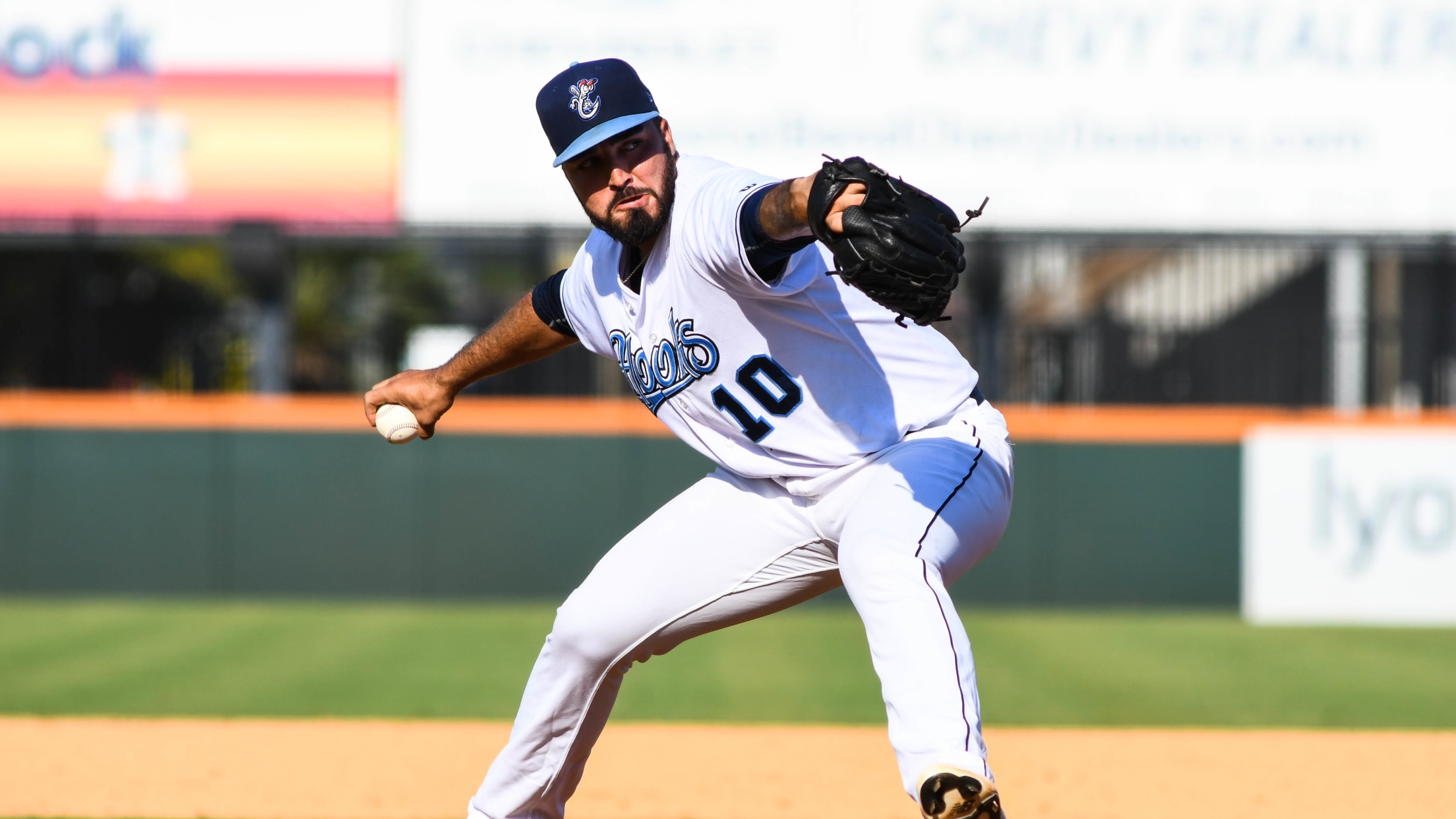 Since joining the club from Triple-A, Nick Hernandez has struck out eight over four perfect innings for CC. (Charlie Blalock)
CORPUS CHRISTI – Thanks to a dominating pitching performance, Enmanuel Valdez's two-out, two-run blast in the first inning held up Tuesday night as the Hooks upended Tulsa, 2-1, in the series opener at ONEOK Field. Corpus Christi has won three in a row. Jimmy Endersby, who blanked the opposition in
CORPUS CHRISTI – Thanks to a dominating pitching performance, Enmanuel Valdez's two-out, two-run blast in the first inning held up Tuesday night as the Hooks upended Tulsa, 2-1, in the series opener at ONEOK Field.
Corpus Christi has won three in a row.
Jimmy Endersby, who blanked the opposition in his prior two assignments, fired four-innings of one-run ball to set the tone Tuesday night. Endersby's lone blemish was a lead-off home run by Ryan Ward in the second.
Layne Henderson blanked Tulsa in the fifth and sixth before Nick Hernandez struck out five of the six he faced over two perfect frames.
Thanks to a double play that neutralized a one-out walk in the ninth, Joe Record picked up his third save in as many outings. Record has not permitted a run in seven assignments this year.
The Drillers took four of six in Springfield last week, averaging 8.5 runs per game.
Wilyer Abreu opened the contest Tuesday by working a four-pitch walk from Michael Grove. Two outs later, Valdez, playing for the first time since Thursday, sent an 0-1 offering over the fence in the right-field corner for his third homer of the year.
The clubs quickly turnaround for a 12:05 first pitch Wednesday afternoon. Hooks right-hander Angel Macuare is scheduled to face Gus Varland.