Hooks March to Fifth Consecutive Win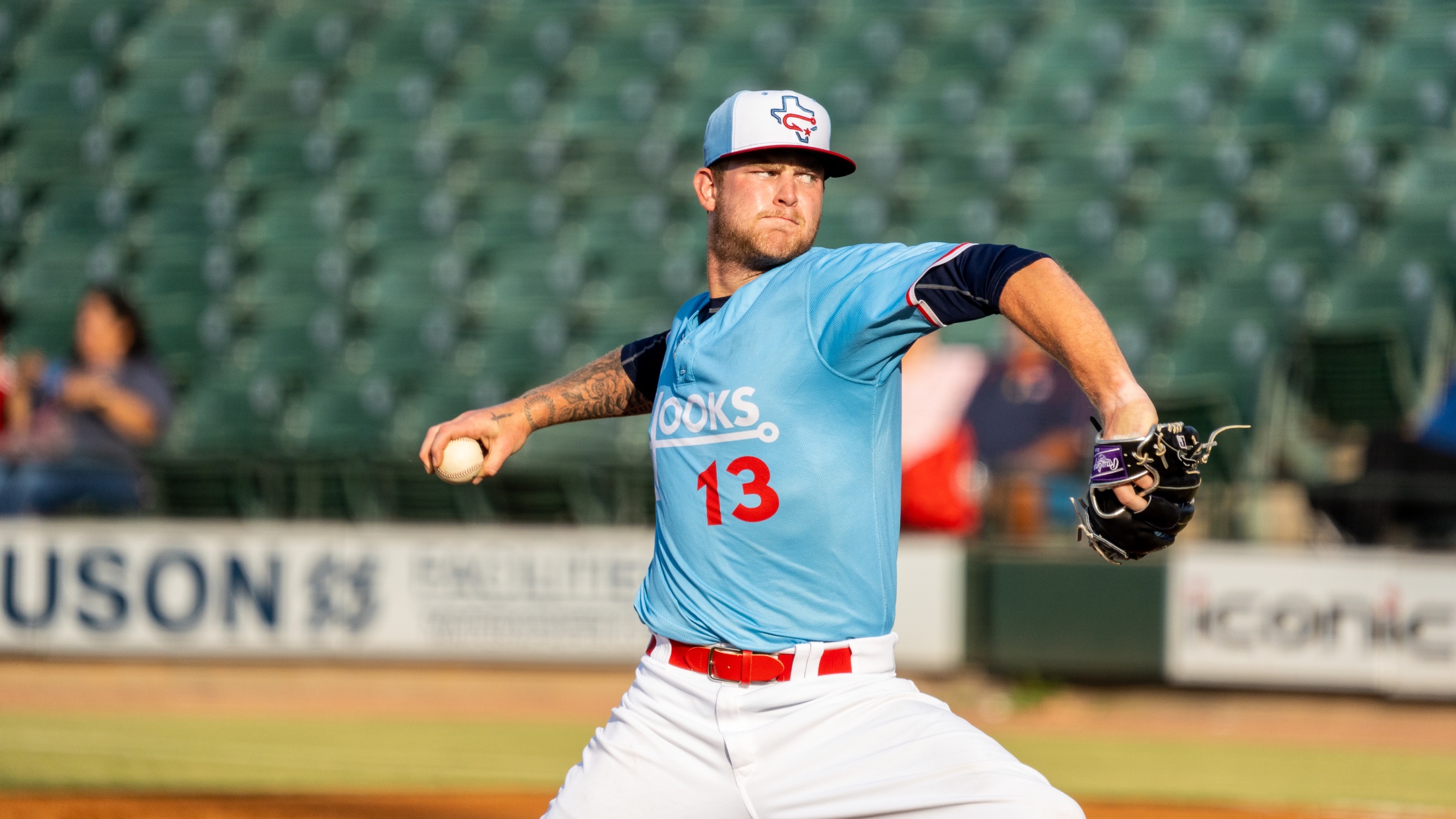 Tyler Brown pitched five innings of two-run ball to earn his first win Friday night. (Marcus Sarate)
Box Score CORPUS CHRISTI – The Hooks picked up a season-best fifth straight win with a 7-2 triumph over the Springfield Cardinals Thursday night at Whataburger Field. Corpus Christi has won six of its last eight games and improves to 7-2 opposite the Cardinals this year. The Hooks struck for
CORPUS CHRISTI – The Hooks picked up a season-best fifth straight win with a 7-2 triumph over the Springfield Cardinals Thursday night at Whataburger Field.
Corpus Christi has won six of its last eight games and improves to 7-2 opposite the Cardinals this year.
The Hooks struck for a pair of two-out runs against Connor Lunn in the early going. Alex McKenna cracked an RBI single in the first and Joe Perez recorded one of his two singles to plate the marker in the second.
Corpus Christi then mustered a big fourth. Edwin Diaz, who hit two home runs Wednesday, opened the frame with a round-tripper to left field. Of Diaz's nine home runs, six have come at the expense of Cardinals pitching.
Later in the fourth, Cesar Salazar sent a double down the left-field line, putting a pair in scoring position for Justin Dirden. Dirden then sent a triple into left off of a diving Chase Pinder, scoring Perez and Salazar. Will Wagner capped the four-run outburst with a sac fly.
Dirden, batting .515 in his last 17 games, leads the Texas League in batting average (.327), RBIs (73) and extra-base hits (56).
Tyler Brown picked up his first win by firing five innings of two-run baseball. Hooks hurlers blanked Springfield over the final six innings, with Jonathan Sprinkle and Matt Ruppenthal splitting the final four.
The trio of Brown, Sprinkle, and Ruppenthal stranded 13 on the night.