Hooks Split Doubleheader with Frisco
Power bats earn game one, shut out in nightcap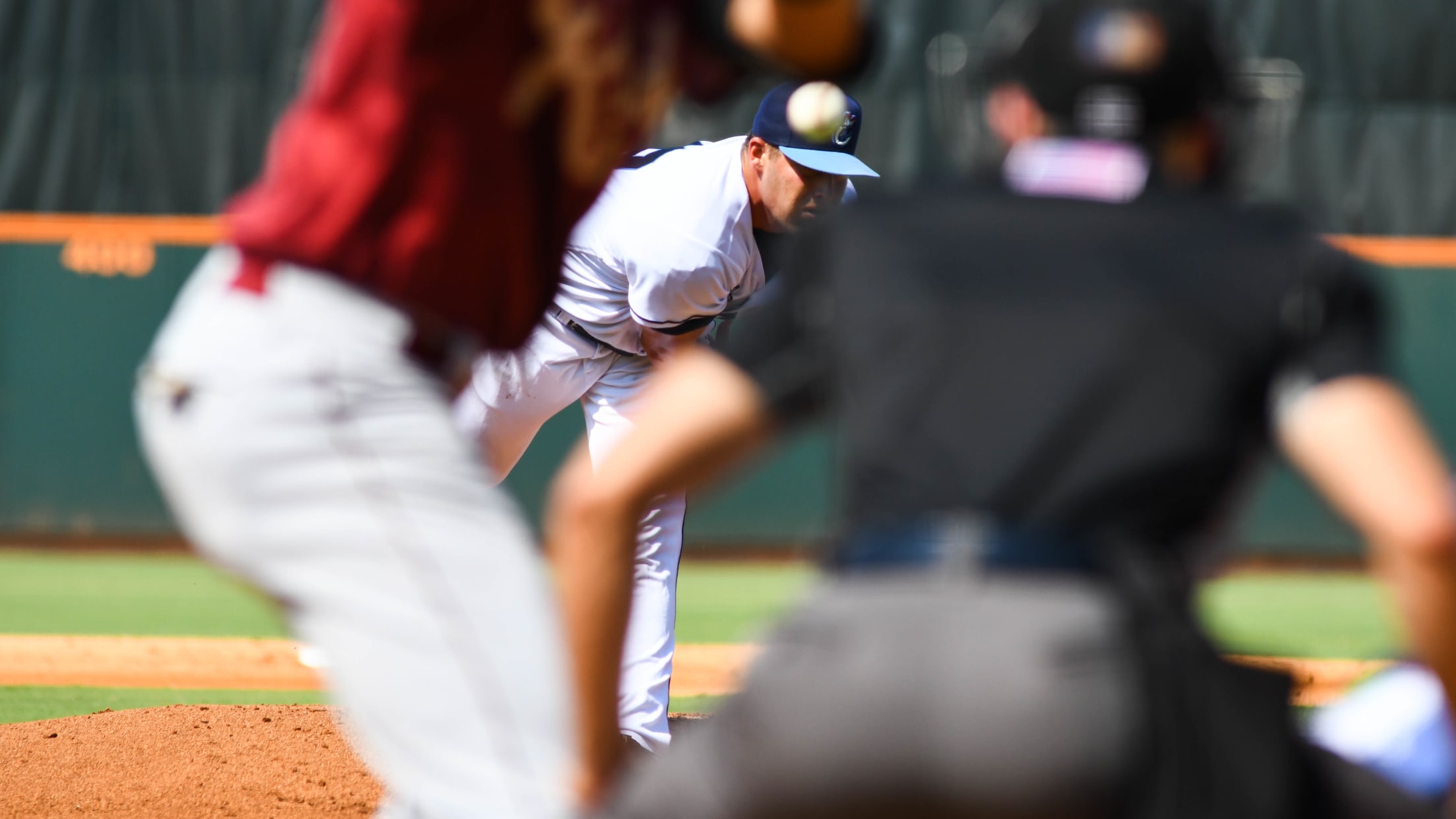 (Credit: Charlie Blalock)
CORPUS CHRISTI - The Hooks split a doubleheader with the Frisco RoughRiders Thursday, winning game one, 4-2, but falling in game two, 1-0, at Whataburger Field. Game one was a tale of the long ball for the Hooks, as all four runs scored via homer – all in the second
CORPUS CHRISTI - The Hooks split a doubleheader with the Frisco RoughRiders Thursday, winning game one, 4-2, but falling in game two, 1-0, at Whataburger Field.
Game one was a tale of the long ball for the Hooks, as all four runs scored via homer – all in the second inning. David Hensley led off that frame with a solo blast (6). After a Pedro León single, Jake Adams launched a towering shot over the left field berm for a 3-0 lead. The next man up, Chandler Taylor, took a ball over the fence to make it 4-0, all against Texas Rangers prospect Tyler Phillips.
That was all the offense Joe Record would need in the shortened seven-inning game. Record took a no-hitter into the fifth inning until a home run by Jordan Procyshen, but the righty completed a career-best 5.2 innings. Nick Hernandez secured the save over the final 1.1 innings.
Game two saw equally prolific pitching but not enough offense for a Hooks win. Jonathan Bermudez completed 5.1 innings of one-run ball, striking out seven to just one walk.
The difference in the game came in the second when Sherten Apostel led off with a double and came around to score on a Procyshen sacrifice fly. Corpus Christi had two runners on and no outs to start the second and fourth innings but couldn't capitalize, ultimately overmatched by Yerry Rodriguezand the Frisco bullpen.
The teams meet again Friday at 7:05 p.m. with Astros prospect Hunter Brown on the hill for the Hooks. The first 2,000 fans in attendance will receive a Gray BIG Fauxback jersey, courtesy of CITGO.