Hooks Walk Off On Schreiber's Slam
CC scores seven in ninth for 9-5 win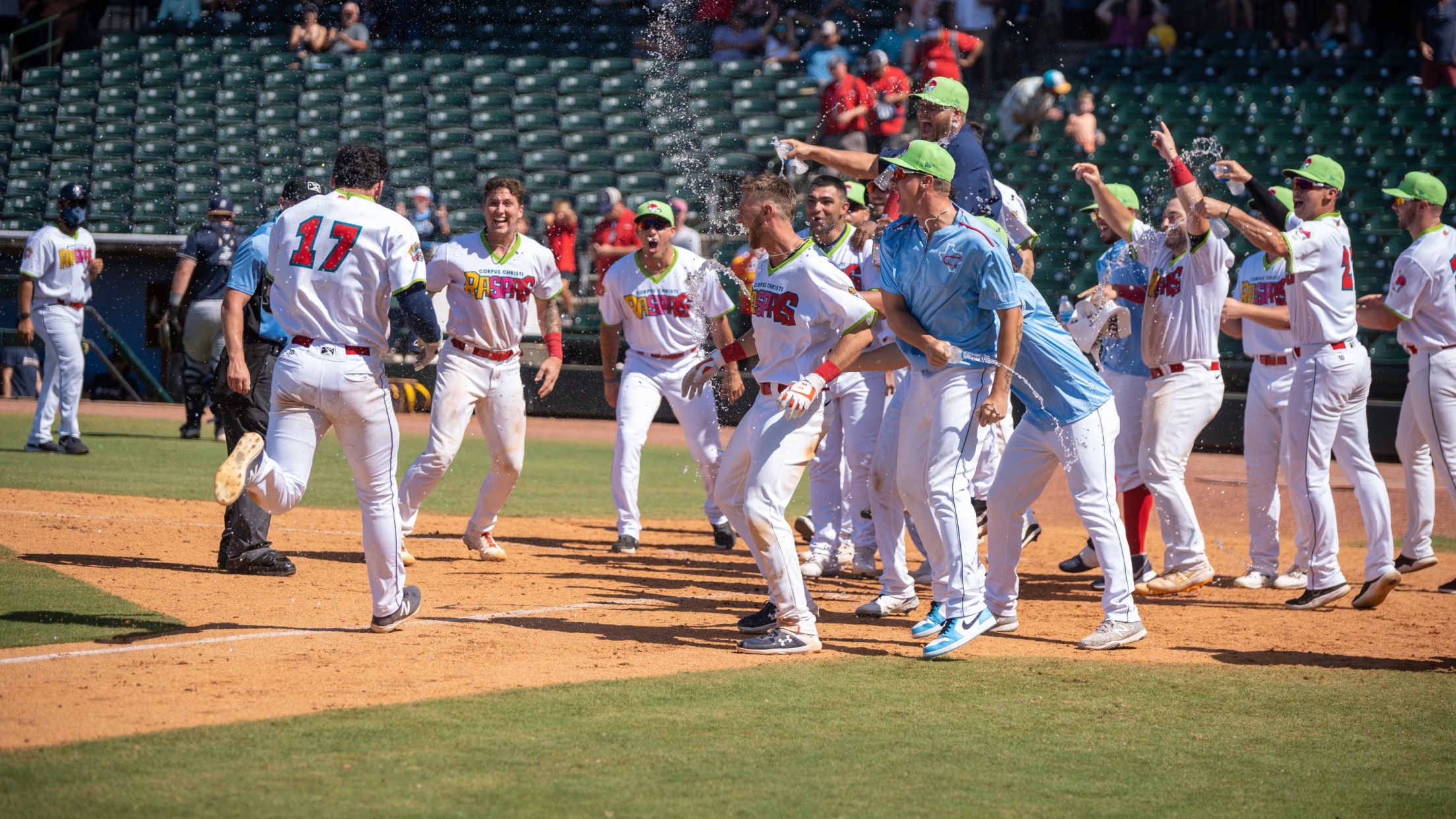 Scott Schreiber (No. 17) hit a walk-off grand slam for a 9-5 win Sunday. (Credit: Blake Purcell/Corpus Christi Hooks)
CORPUS CHRISTI - Scott Schreiber blasted a walk-off grand slam to complete big comeback in the Hooks' 9-5 win over the San Antonio Missions Sunday at Whataburger Field. Schreiber hit a first-pitch fastball from new pitcher Fred Schlichtholz over the left-center field wall to break a 5-5 tie. The Hooks
CORPUS CHRISTI - Scott Schreiber blasted a walk-off grand slam to complete big comeback in the Hooks' 9-5 win over the San Antonio Missions Sunday at Whataburger Field.
Schreiber hit a first-pitch fastball from new pitcher Fred Schlichtholz over the left-center field wall to break a 5-5 tie.
The Hooks knotted the game in the ninth after trailing 5-2 to enter the frame. Four batters walked in the seven-run inning, leading to the comeback.
The Missions led 2-0 early after a Jose Azocar homer and an Allen Cordoba RBI double against Parker Mushinski, who went 5.0 innings.
Norel Gonzalez touched up San Antonio for a pair of solo shots, Nos. 11 and 12 on the season for the Cuban slugger.
Cordoba made it 5-2 in the seventh with a sacrifice fly against Cesar Rosado (W, 1-3). That score remained until the dramatic ninth.
The Hooks have Monday off before heading to Midland to take on the RockHounds for a six-game series starting Tuesday.