Hooks Win Third in a Row with Romp of Naturals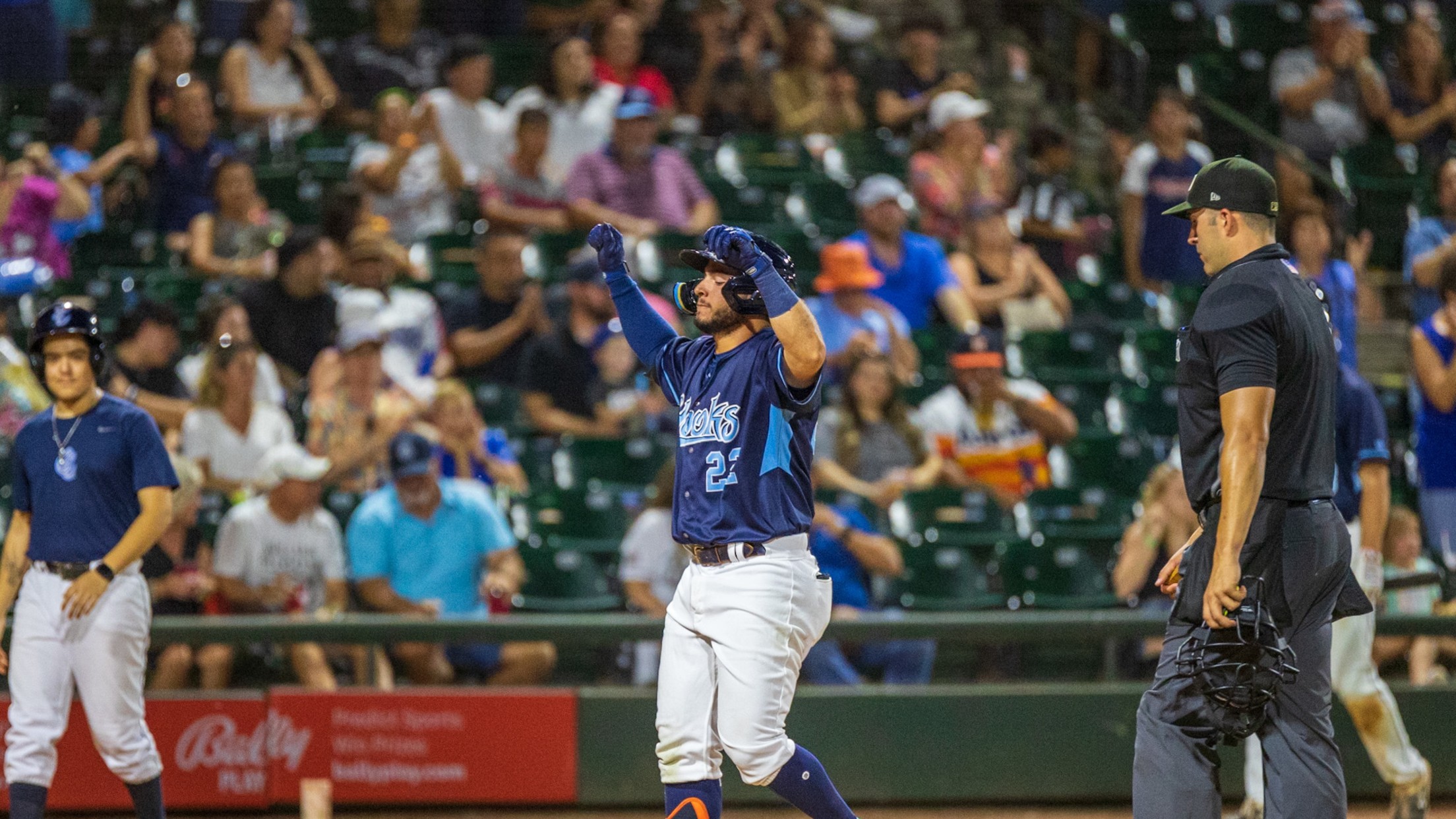 (Ben Zaragosa)
Box Score CORPUS CHRISTI – Wilyer Abreu completed a four-hit, six-RBI day with an eighth-inning grand slam Thursday night as the Hooks beat Northwest Arkansas, 16-3, before 4,859 fans at Whataburger Field. The effort matches Corpus Christi's largest win of the year as the club bested Northwest Arkansas, 17-4, June
CORPUS CHRISTI – Wilyer Abreu completed a four-hit, six-RBI day with an eighth-inning grand slam Thursday night as the Hooks beat Northwest Arkansas, 16-3, before 4,859 fans at Whataburger Field.
The effort matches Corpus Christi's largest win of the year as the club bested Northwest Arkansas, 17-4, June 5 at Arvest Ballpark. The Hooks are 7-2 opposite the Naturals this year.
CC turned a 2-1 game into a laugher by plating 10 runs in the sixth, its most productive frame of the year. A contingent of 13 Hooks came to bat in the inning against Anthony Veneziano and Nathan Webb. Abreu, Luke Berryhill and Grae Kessinger each turned in RBI doubles, and Kessinger capped the barrage with a three-run home run to left field.
A pair of infield hits and a two-out walk paved the way toward Abreu's dramatic four-run swing in the eighth. His 13th home run, and the club's third grand slam of the year, found the pool in right-center.
The Hooks matched their season-high with 18 knocks and the eight extra-base hits were one shy of the 2022 standard.
Shay Whitcomb went 4-for-5 with two runs and two RBIs.
Jaime Melendez struck out nine over four innings of work, while Matt Ruppenthal punched out five in three perfect frames.
CC looks to run its win streak to four games with lefty Julio Robaina on the hill Friday night. First pitch 7:05.