Hops Lose 11th Straight to AquaSox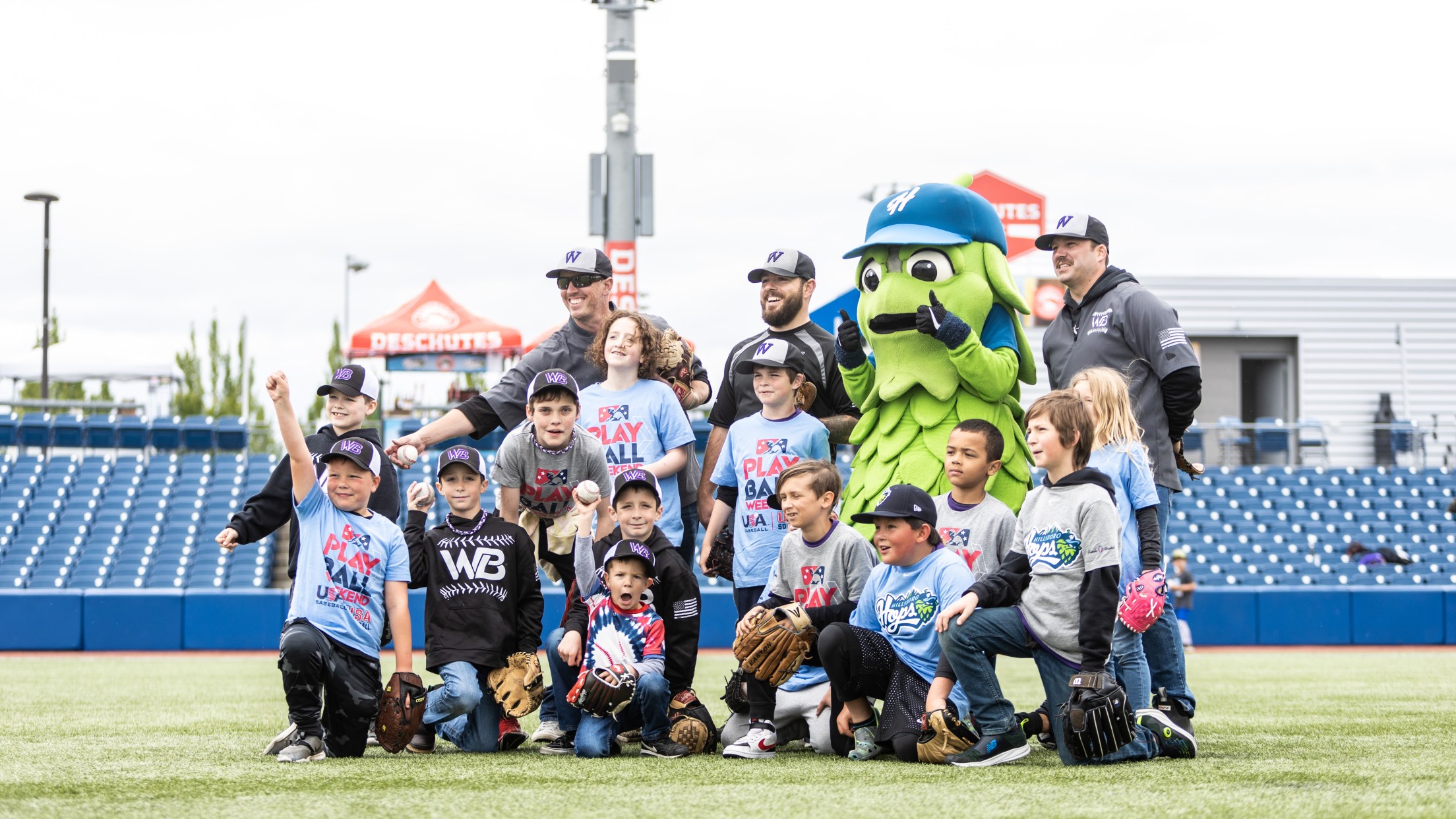 Hillsboro, OR (June 12, 2022) – Everett completed the six-game sweep over Hillsboro, as they handed the Hops a franchise record-tying eighth straight loss. Everett walked 44 times over the six games, while outscoring Hillsboro 34-10. Both teams were combined 0-for-19 with runners in scoring position during Sunday's game, with
Hillsboro, OR (June 12, 2022) – Everett completed the six-game sweep over Hillsboro, as they handed the Hops a franchise record-tying eighth straight loss. Everett walked 44 times over the six games, while outscoring Hillsboro 34-10. Both teams were combined 0-for-19 with runners in scoring position during Sunday's game, with the AquaSox scoring the only run of the game in a 1-0 final.
Prelander Berroa made his fourth start of the season against Hillsboro and second of the series. He was solid yet again, tossing four innings, allowing just one hit and striking out six. He did not allow more than two runs in any of those starts.
Scott Randall threw 82 pitches over three innings, allowing just two hits, but walking four. The only run of the game came in the second inning, after Victor Labrada walked and Justin Lavey singled. Labrada came around to score on a Cole Barr sac fly.
All seven relivers in the game gave up exactly one hit. Villarreal (W), Willrodt (H), Curvelo (H) and Hill (S) for Everett and Tineo, Backhus and Montes De Oca for Hillsboro.
Alberto Rodriguez and Justin Lavey combined for all five AquaSox hits. Rodriguez was was three-for-three with a pair of doubles and Lavey was two-for-four.
Neyfy Castillo was the only player for the Hops with more than two hits, as he had a single and double in the 1-0 loss.
Hillsboro (26-29) will head to Spokane (28-26) for a six-game series starting on Tuesday at Avista Stadium. Game one will start at 6:35 on Rip City Radio 620.