Hops' Pitching Strikes Out 17 Em's in Win
Dillon Larsen Records First Affiliated Professional Win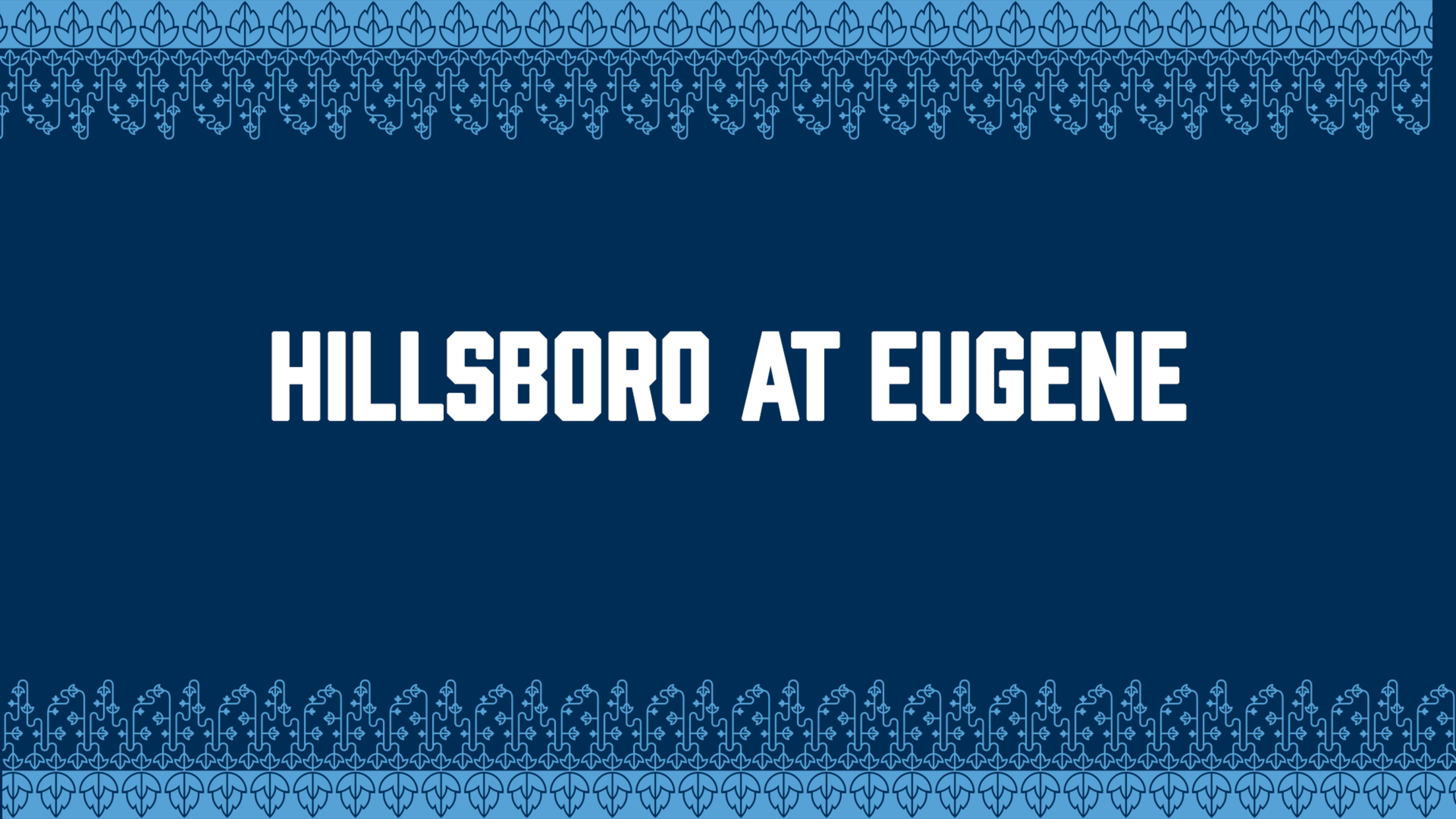 Eugene, OR (July 28, 2022) – Hillsboro pitching struck out 17 Eugene hitters in the third game of the series, including striking out the side in three different innings. The Hops stole six bases in the game, all being a part of a double steal. The double steal in the
Eugene, OR (July 28, 2022) – Hillsboro pitching struck out 17 Eugene hitters in the third game of the series, including striking out the side in three different innings. The Hops stole six bases in the game, all being a part of a double steal. The double steal in the eighth included a steal of home by Ryan Bliss. Dillon Larsen struck out five in two innings and recorded his first affiliated professional win. Deyvison De Los Santos and A.J. Vukovich both had three-hit games, with Caleb Roberts driving in three, in the 8-4 win.
Ryan Bliss led off the 4th of July game against Eugene with a first pitch home run against Jake Wong. Today, he swung at the first pitch he saw from Wong and ripped a single back up the middle. Bliss would score after stealing second, as Deyvison De Los Santos extended his hitting streak to 14-games with an RBI single. The Hops got another run in the inning on a groundout by Caleb Roberts, his first of three RBI on the night.
Wong, who has struggled against Hillsboro this season, gave up another three runs in the second. Wilderd Patino had an RBI double and A.J. Vukovich had a two-RBI double, giving the Hops a 5-0 advantage. Yesterday, Eugene led 5-0 after three, but today it was Hillsboro with the 5-0 lead after three.
Marcos Tineo pitched three innings for Hillsboro, allowing just one hit and striking out five. For the third outing in a row against the Hops, Jake Wong surrendered five earned runs. Wong allowed six hits, while striking out five over three innings.
The lead was extended to 7-0 in the fifth, as Caleb Roberts drove in two more with a two-out single off Brett Standlee.
Dillon Larsen was the first out of the pen' for Hillsboro and he had his best outing as a pro. Larsen struck out two in a one-two-three fourth and then sent down Eugene in order on strikes in the fifth.
Emeralds' slugger, Casey Schmitt, reached base for the third time in the sixth on a double to the gap. He then scored on a wild pitch by Justin Martinez, scoring the first run for Eugene. Riley Mahan his first of two hits later in the inning, an RBI single.
Kyle Backhus added to the Hillsboro strikeout total in the eighth, striking out three-of-four hitters he faced. Backhus lowered his ERA to 3.25 after his 27th outing.
Eugene added to their league leading home run total in the ninth, as Max Wright hit a two-run shot to make it 8-4, which was the final score.
Hillsboro (40-51) and Eugene (54-26) will play game four on Friday at PK Park. First pitch is at 6:35, with the pre-game show at 6:20 on Rip City Radio 620.