Hot Rods Win Division Series with Three Home Runs
Johan Lopez homered twice and Paulson hit grand slam in clincher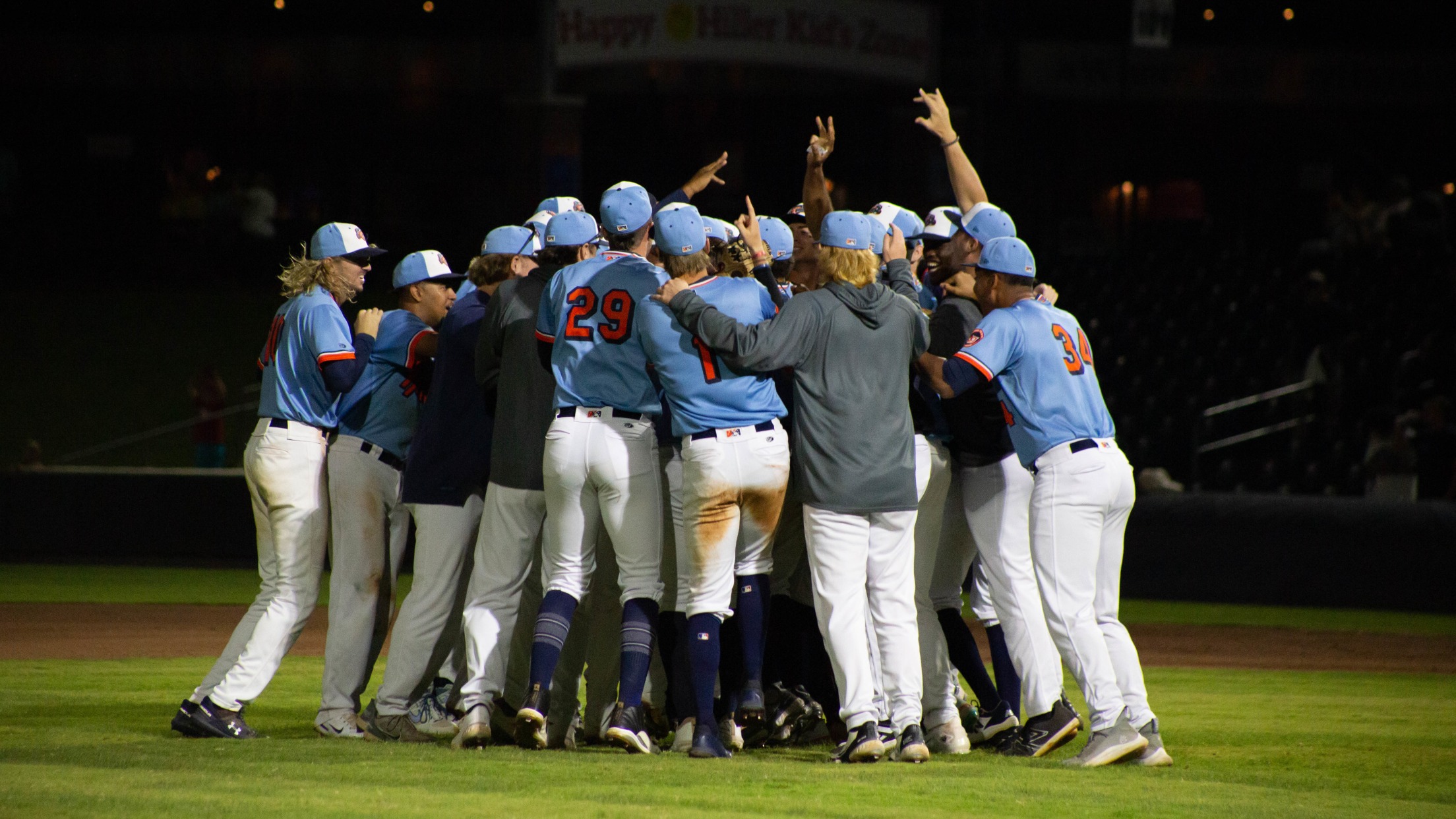 Bowling Green, Kentucky– Dillon Paulson slugged a grand slam as part of a three-homer night for the team as the Bowling Green Hot Rods (2-1, 78-52) clinched the South Atlantic League Divisional Series in a 7-1 victory over the Rome Braves (1-2, 74-54) on Friday evening. The Hot Rods will
Bowling Green, Kentucky– Dillon Paulson slugged a grand slam as part of a three-homer night for the team as the Bowling Green Hot Rods (2-1, 78-52) clinched the South Atlantic League Divisional Series in a 7-1 victory over the Rome Braves (1-2, 74-54) on Friday evening. The Hot Rods will take on the Aberdeen IronBirds in the first game of the SAL Championship on Sunday at Bowling Green Ballpark with a 1:05 PM CT first pitch. Tickets start at just $5. Fans can purchase their tickets here.
Johan Lopez continued his strong start to the postseason with a two-run home run off of starter Blake Burkhalter to open the scoring. Rome answered with a solo homer in the third to cut the lead to one. Paulson came to the plate with the bases loaded in the fourth and a new pitcher for Rome, lefty reliever Jake McSteen. Paulson welcomed him with a grand slam to give Bowling Green a 6-1 lead. Lopez homered for the second time in the seventh with a leadoff home run off Austin Smith to make it 7-1 Hot Rods. The bullpen shut out Rome, as Bowling Green captured the Division Series in a 7-1 win.
Ben Peoples (1-0) earned the win in 5.1 innings, allowing a run on five hits with two walks and six strikeouts. Austin Vernon struck out five in 1.2 scoreless frames with a walk. Evan Reifert had a strikeout in a scoreless eighth. Conor Dryer finished the game for the Hot Rods, allowing a hit and notching a strikeout in a scoreless ninth.
Notes: Lopez is the first Hot Rods player with multiple home runs in a playoff game… He has multiple hits in every playoff game so far… The Hot Rods hit three homers as a team, the second most in club history… The record was initially set in Thursday's game… Paulson and Ovalles tied Bowling Green's playoff record with three hits in the game… All five outs recorded by Vernon were strikeouts… His five Ks were the most by a Hot Rods reliever in the postseason this year… Bowling Green will play the Aberdeen IronBirds in Game One of the South Atlantic League Championship Series on Sunday… The game is available to watch on MiLB.tv… Fans can listen to the game on Talk 104.1 FM and 930 AM WKCT and listen via the MiLB First Pitch app on Android and IOS, or go to the Hot Rods website at www.bghotrods.com... Fans can get their tickets for Sunday's first game of the SAL Championship by calling 270-901-2121, visiting the Bowling Green Ballpark box office, or visiting www.bghotrods.com.
*### *
*Hot Rods Baseball *