'Cats' Machado posts first five-hit game
Astros outfield prospect goes 5-for-5, scores pair of runs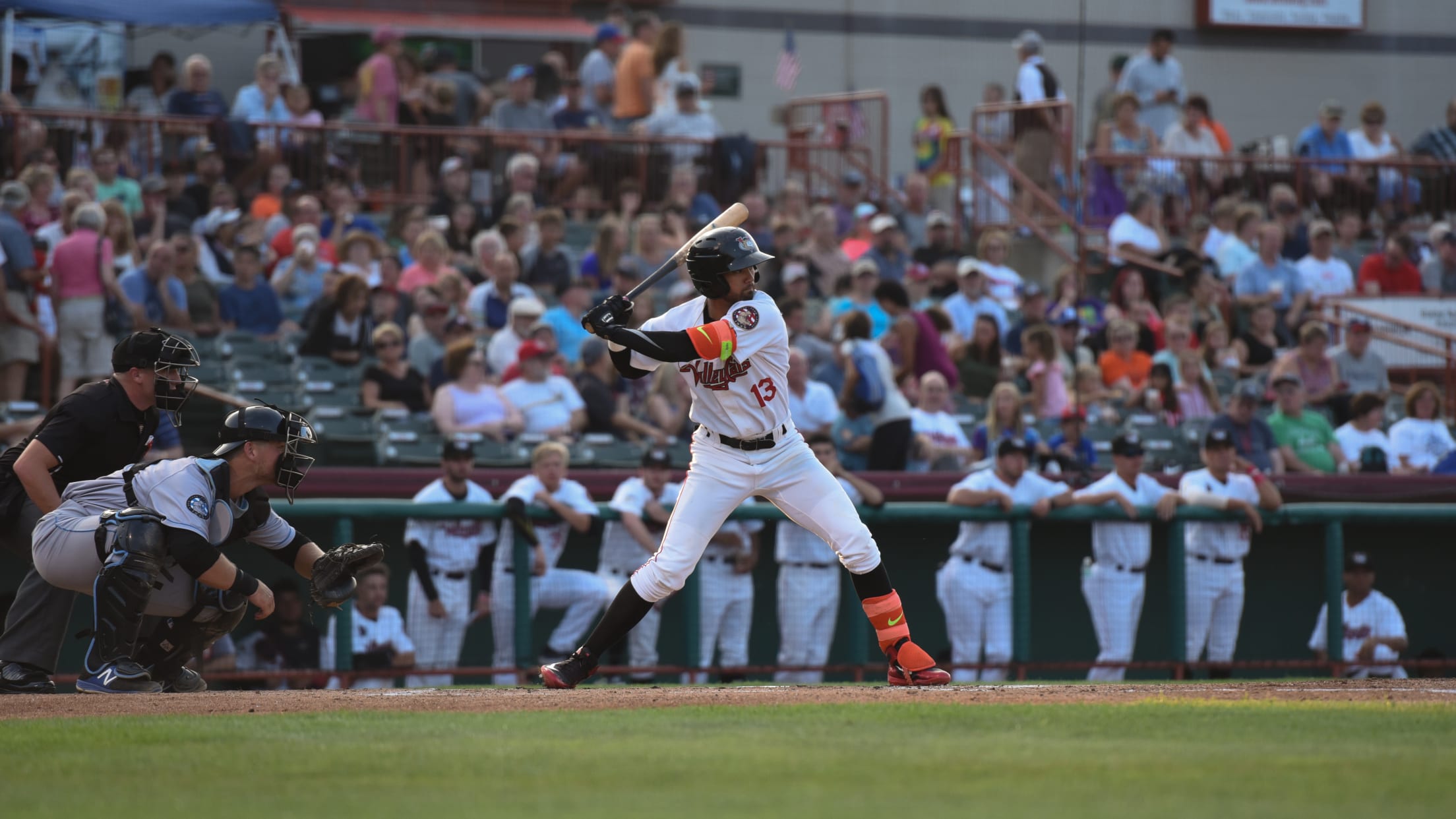 Carlos Machado has raised his batting average 73 points to .325 over his last seven games. (Nick Musial/MiLB.com)
Carlos Machado did not wait for something to happen on Saturday.The Astros prospect collected four hits on the first five pitches he saw and finished 5-for-5 with a triple and two runs scored in his first career five-hit game as Class A Short Season Tri-City dropped a 7-6, 10-inning decision
Carlos Machado did not wait for something to happen on Saturday.
The Astros prospect collected four hits on the first five pitches he saw and finished 5-for-5 with a triple and two runs scored in his first career five-hit game as Class A Short Season Tri-City dropped a 7-6, 10-inning decision to Hudson Valley at Dutchess Stadium. He saw 10 pitches in all and took a hack at nine of them.
Coming off of a 4-for-5 night, Machado turned on the first pitch from left-hander Cristopher Sanchez and hit a ground ball into right field for a single in the opening inning. He scored the ValleyCats' second run three batters later when Oscar Campos lifted a sacrifice fly deep to center.
Machado wasted no time again in the third, hammering Sanchez's first offering to right for a leadoff triple. He came home on a one-out double by Alex Holderbach to make it 3-0.
Gameday box score
Stepping in against righty Alan Strong in the fifth, Machado again took a hack at the first pitch but fouled it off. He did not miss the second pitch as he sent a grounder into left field for a leadoff single. In the seventh, the 20-year-old squared up Strong's first pitch and sent a liner to left for a one-out base-hit.
With two outs in the ninth, Machado faced southpaw Nick Sprengel (3-1) and, for the only time all night, took a pitch. After fouling off the next three pitches to fall into a 1-2 hole, the Venezuela native legged out an infield single.
Machado extended his hitting streak to seven games and is 12-for-14 with four runs scored and two RBIs in his last three contests. He has a .418/.446/.570 slash line in August to get his overall batting average up to .325.
Nathan Perry put Tri-City ahead, 6-4, with a two-run dinger in the 10th, but Marvin Malone won it for the Renegades with a three-run blast.
Rob Terranova is a contributor to MiLB.com. Follow him on Twitter @RobTnova24.