BROADCASTS: How to Watch or Listen to Lugnuts baseball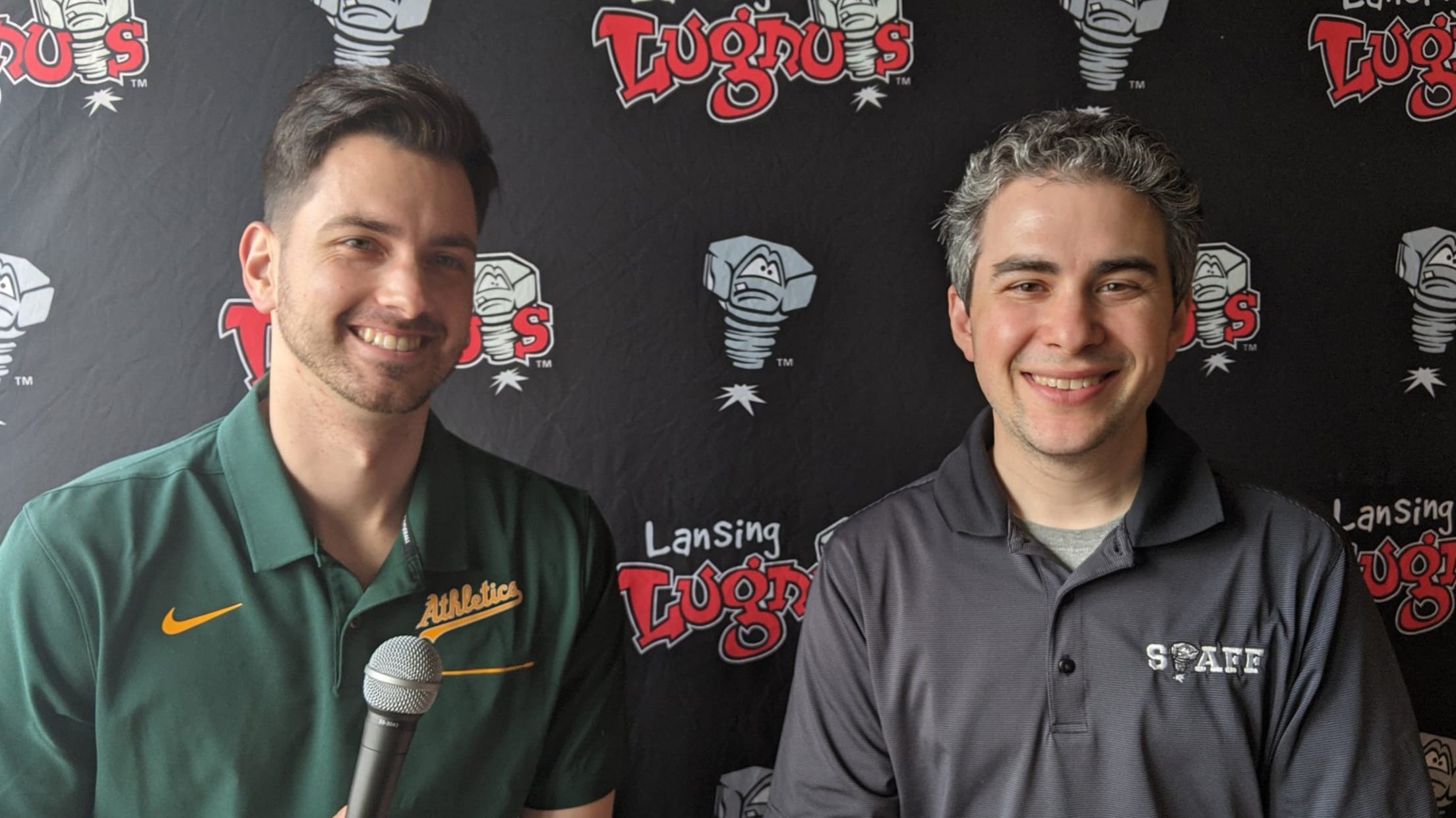 Watch Lansing Lugnuts games via MiLB.TV: With the exception of games at Lake County, every Lugnuts game can be watched via MiLB.TV, from the live broadcast from Tuesday through Sunday each week to archived broadcasts throughout the season. Each game is broadcasted by the home team's announcers. Listen to Lugnuts
Watch Lansing Lugnuts games via MiLB.TV:
With the exception of games at Lake County, every Lugnuts game can be watched via MiLB.TV, from the live broadcast from Tuesday through Sunday each week to archived broadcasts throughout the season. Each game is broadcasted by the home team's announcers.
Listen to Lugnuts games as streamed online through StreamGuys:
For the audio-only broadcast of Lansing Lugnuts baseball, tune into Adam and Jesse via milb.streamguys1.com/lansing.
Join Lugnuts broadcasters Adam Jaksa and Jesse Goldberg-Strassler for the call of all the Lugnuts action this year!
Adam, the voice of Central Michigan University football and men's basketball, returns for his second season with the Nuts. Jesse, the 2019 Ballpark Digest Minor League Baseball Broadcaster of the Year, is in his 12th season in Lansing.
Experiencing any technical difficulties with Lugnuts broadcasts?__
Email the booth at [email protected].