I's eclipse Suns in series finale
Schroeder records 2 extra-base hits in win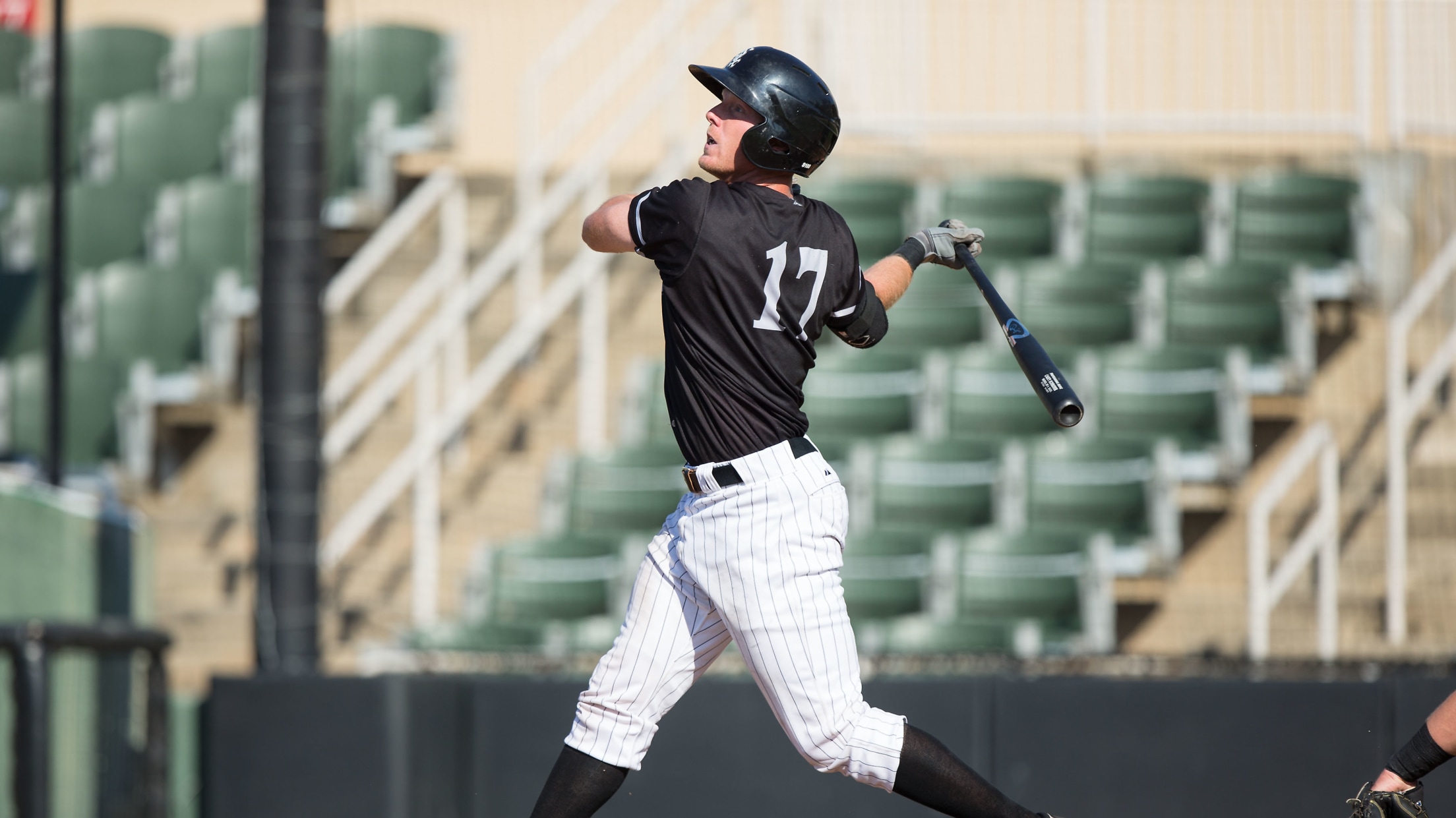 (Brian Westerholt / Four Seam Images)
HAGERSTOWN, Md. (Aug. 21, 2017) - Casey Schroeder belted two extra base hits, as the Intimidators eclipsed the Suns 4-2 on Monday night at Municipal Stadium. Kannapolis (25-32 Second Half, 64-61) picked up its third consecutive win to complete the seven-game road trip with a 5-2 record.Schroeder finished the night
HAGERSTOWN, Md. (Aug. 21, 2017) - Casey Schroeder belted two extra base hits, as the Intimidators eclipsed the Suns 4-2 on Monday night at Municipal Stadium. Kannapolis (25-32 Second Half, 64-61) picked up its third consecutive win to complete the seven-game road trip with a 5-2 record.
Schroeder finished the night 2-for-3 with a triple, a double, two runs scored and a walk. The Intimidators' catcher has hit safely in nine of his last 12 games.
Starting pitcher Luis Martinez earned the victory to improve his unbeaten streak to seven starts. Martinez (8-1) allowed two runs on eight hits in seven innings while not walking a batter and striking out six. Kade McClure picked up his first save with Kannapolis pitching two scoreless frames to seal the victory while allowing one hit, walking one and striking out two.
Suns starter Weston Davis (4-5) took the loss allowing three runs on five hits with two walks and one strikeout in five innings.
Kannapolis grabbed its first lead in the top of the fourth inning when Gavin Sheets launched his third home run of the season to right-center field making it 2-0.
After the I's surrendered the lead in the bottom of the frame, Kannapolis scored a single run in the fifth inning when Schroeder led off with a double and later scored on sacrifice fly by Alex Call, and a lone run in the seventh when Schroeder scored on a single by Luis González, making it 4-2.
Kannapolis begins a seven-game homestand on Tuesday night with the opening game of a three-game series against Greensboro. First pitch is scheduled for 7:05 p.m. as the Intimidators send to the mound RHP Yelmison Peralta (3-2, 3.86 ERA) against Grasshoppers RHP Ethan Clark (2-1, 2.21 ERA). Tickets are available by calling the F&M Bank Box Office at 704-932-3267, or by visiting Intimidatorsbaseball.com.