Indians' Mejia sues over financial deal
Lawsuit claims contract with Big League Advance unenforceable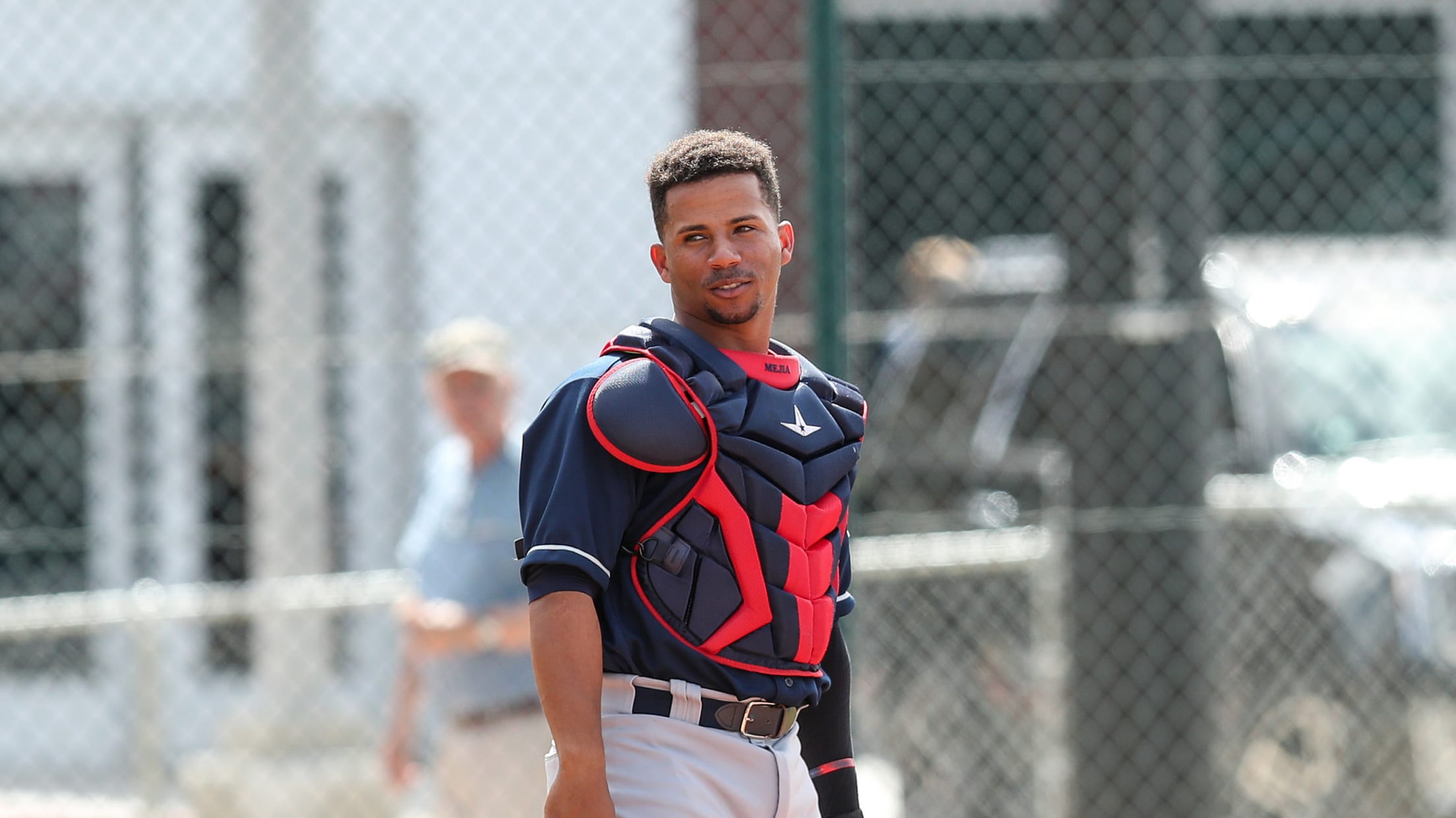 Top Cleveland prospect Francisco Mejia has sued a company over a $360,000 deal he signed in 2016. (David Monseur/MiLB.com)
Top Indians prospect Francisco Mejía has filed a lawsuit against a company that gave him $360,000 in 2016, claiming he was taken advantage of in a deal he believes was unfair.Mejia, 22, received the money from Big League Advance (BLA) in December 2016 when he said he needed funds to
Top Indians prospect Francisco Mejía has filed a lawsuit against a company that gave him $360,000 in 2016, claiming he was taken advantage of in a deal he believes was unfair.
Mejia, 22, received the money from Big League Advance (BLA) in December 2016 when he said he needed funds to pay for his sick mother's medical treatment. The terms of the contract call for BLA to receive 10 percent of Mejia's future baseball earnings, a figure Mejia projects will cost him as much as $10 million over the course of his career. His suit asks that the deal be voided.
"We believe the contract at issue isn't enforceable," Tony Buzbee, the attorney representing Mejia, told MiLB.com. "We've offered the defendant a reasonable return on their money but they haven't responded."
Mejia, MLB.com's No. 11 overall prospect, also accuses the company of sending collection agents to his home in the Dominican Republic last December demanding more than $9,000 as part of the deal. According to the lawsuit, Mejia paid BLA that sum but accuses the company of engaging in "unconscionable practices."
Buzbee said the legal battle could take a year to play out in court and added that he expects to file similar lawsuits for other players soon.
"As far as the time frame, we hope this is resolved within a year, but these things take time," he said. "We are talking now to other players who we feel also have compelling cases and expect we will file on their behalf soon."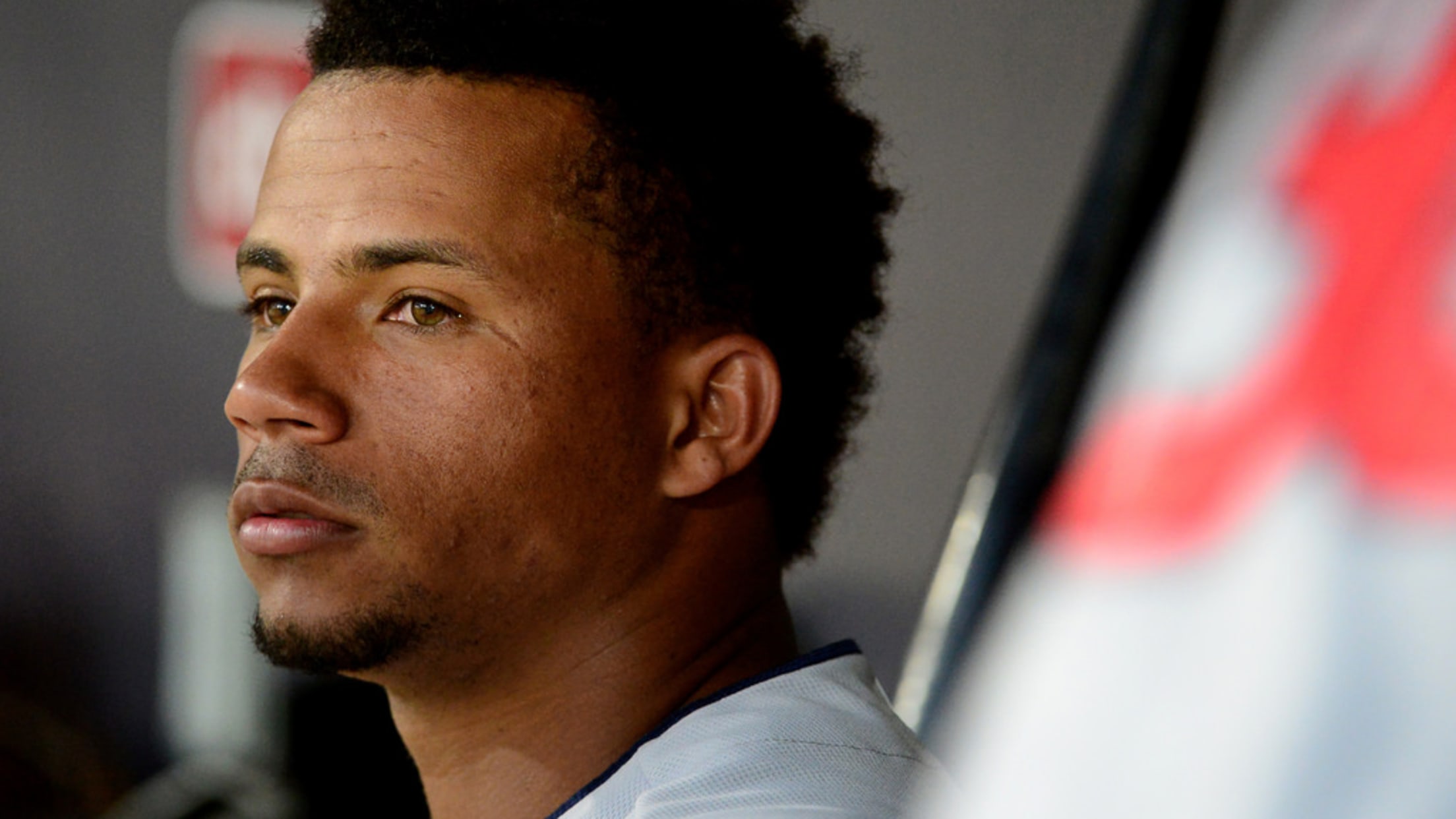 Francisco Mejia argues a bad deal could cost him $10 million. (Jennifer Stewart/MLB Photos)
"BLA representatives also attempted to have [Mejia] give up even more of his earnings for more money, but he refused," the suit, filed in the United States District Court for the District of Delaware, alleges. "However, under duress, [Mejia] agreed to pay this one installment under the contract."
BLA, which did not return calls seeking comment, has argued that the deal is fair, that Mejia wasn't pressured or misled and that the terms of the loans were explained to him in his native Spanish language. The company filed a counterclaim on April 12 asking for Mejia's lawsuit to be dismissed.
BLA was created in 2016 by former right-hander Michael Schwimer, who last pitched in the Minors for Triple-A Buffalo in 2013. He appeared in 47 Major League games, his last coming with the Phillies in 2012, before launching BLA. The company's website states its mission is to "help Minor League players make it to the Major Leagues by providing economic security." It says BLA offers "a financially beneficial platform for both players and investors." BLA describes itself as an "investment fund" that provides "capital -- not loans" to players.
Schwimer told FanGraphs on April 23 that the fallout between the two sides began after BLA rejected Mejia's request for a fourth deal for $500,000.
Schwimer is listed as the company's president and CEO, and former Dodgers general manager Paul DePodesta, known to fans as part of the Moneyball group in Oakland, is a board member and partner. DePodesta is also part of the Cleveland Browns' front office. Marvin Bush, one of former President George H.W. Bush's sons, is also a board member and partner.
"We never, ever, ever tell a player hey, you should sign this deal or you shouldn't sign this deal," Schwimer told The Associated Press. "My job is to simply tell a player that this exists, it's an option if you want it."
But Buzbee disagrees with Schwimer's explanation.
"[BLA's] practices are unconscionable and unjustified, and no reasonable person knowingly would impose or accept the terms and conditions of the advances made by [BLA]," Buzbee wrote in the lawsuit. The suit describes Mejia's contract with BLA as having "a significant cost-price disparity or excessive price."
Schwimer said Mejia agreed to three separate agreements with BLA, the first one for $100,000 in exchange for 3 percent of his future Major League earnings. The last two deals he made, according to Schwimer, were done without the counsel of his agent's attorneys.
Mejia reached the Majors last September after hitting .297 with 14 homers and 52 RBIs in 92 games at Double-A Akron last season. The 22-year-old switch-hitter was moved up to Triple-A Columbus to start the 2018 season.
BLA said Mejia's agents, ISE, were aware of the loans and approved him agreeing to them. It denied sending agents to Mejia's home to collect funds last year.
"We don't even know where Francisco lives," Schwimer told FanGraphs.
Buzbee said he's optimistic a jury will side with Mejia.
"The legal issue will be decided by a judge in court, but there are factual issues that will be decided by a jury," he said. "We are confident we will succeed in front of any reasonable jury."
BLA reportedly has 99 clients, with 90 percent of them being Minor Leaguers. Padres top prospect Fernando Tatis Jr. is one of them, according to The Athletic, which reported that Tatis and Pirates Minor League outfielder José Osuna are both BLA clients. Tatis told the website he was happy with his agreement with BLA and wasn't concerned about his ability to pay back his part of the deal.
"I'm not afraid," Tatis said. "I'm not going to spend that money stupidly. You've got to be smart with your decisions, with what you're going to do."
According to The Athletic, "At least two other agencies also are considering filing suit against BLA on behalf of clients, according to sources."
"They use predatory tactics against certain types of players," one unnamed agent told The Athletic. "We find it offensive and detrimental to the players in many ways. I predict it's going to lead to an abundance of lawsuits and turmoil in these players' lives when they realize what they've been talked into, often against their agents' advice."
But Schwimer insists his business model has helped players improve their chances of reaching the Majors, and the prospects are only on the hook to repay BLA if they actually reach the Majors.
"I tell every investor, 'If you invest in the stock market and you lose, you're losing money on Apple stock or whatever,'" Schwimer told The Athletic. "If you invest in Big League Advance and lose, you have changed someone's life. We know we're going to lose money on the vast majority of deals we sign with players -- we know that. But we hope to hit on a few guys who are wildly successful."