I-Cubs avoid perfecto, prove stingy in sweep
Andreoli's walk-off ends bid, then Williams twirls two-hitter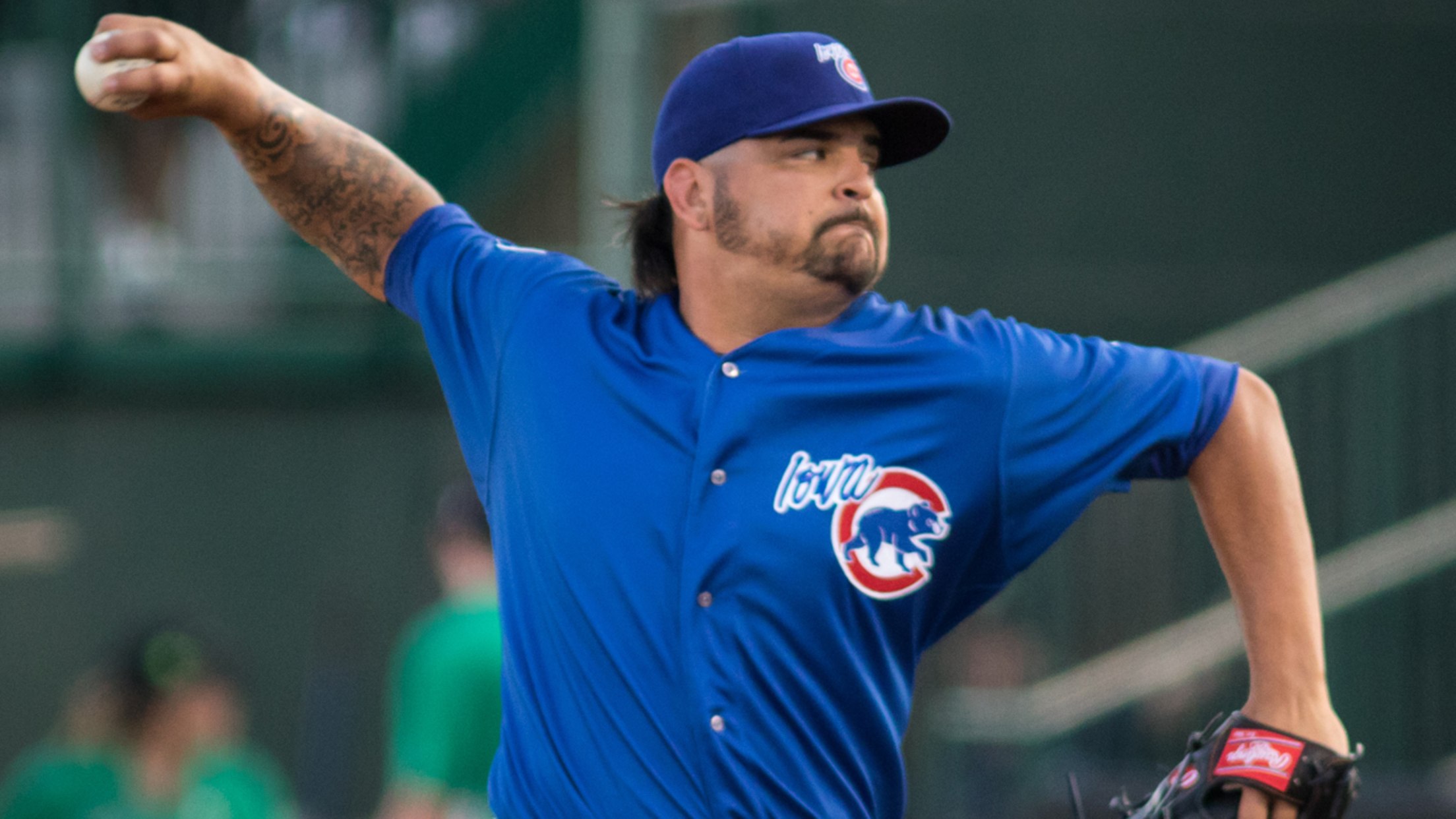 Williams Perez's complete-game shutout was his first since May 6, 2016 with Triple-A Gwinnett. (Bobby Stevens/MiLB.com)
The Iowa Cubs took the field at Principal Park as the home team and the road team Thursday. They came away winners both times.John Andreoli ended a perfect-game bid by Colorado Springs' Angel Ventura with a walk-off homer in the seventh inning to lift Iowa to a 1-0 win in the
The Iowa Cubs took the field at Principal Park as the home team and the road team Thursday. They came away winners both times.
John Andreoli ended a perfect-game bid by Colorado Springs' Angel Ventura with a walk-off homer in the seventh inning to lift Iowa to a 1-0 win in the opener. Jen-Ho Tseng scattered two hits and four walks over six innings in that game.
In the nightcap, Williams Pérez went the distance, surrendering two hits and two walks with five punchouts in Iowa's 6-0 victory.
Tseng, Chicago's No. 13 prospect, was stellar in his seventh Triple-A start, lowering his ERA to 1.67, but he was overshadowed by Ventura. The Brewers right-hander retired the first 18 batters faced on just 65 pitches before Andreoli lofted his 12th homer.
Perez stole the show in the second game with the Cubs serving as the road team in a makeup of a July 14 game postponed in Colorado Springs. The 26-year-old retired the first 11 batters before Milwaukee's No. 12 prospectBrett Phillips reached on an infield single that deflected off Perez's glove in the fourth. Only one runner got past first base the rest of the way.
The complete-game shutout marked the righty's first since May 6, 2016 for Triple-A Gwinnett against Charlotte.
Game 2 Gameday box score
Mike Freeman and Bijan Rademacher clubbed solo home runs in the second game for Iowa.
Tyler Maun is a contributor to MiLB.com. Follow him on Twitter @TylerMaun.