IronPigs outlast Chiefs, 3-2, in extras
Jorge Alfaro's RBI single in the top of the tenth inning was the games' deciding run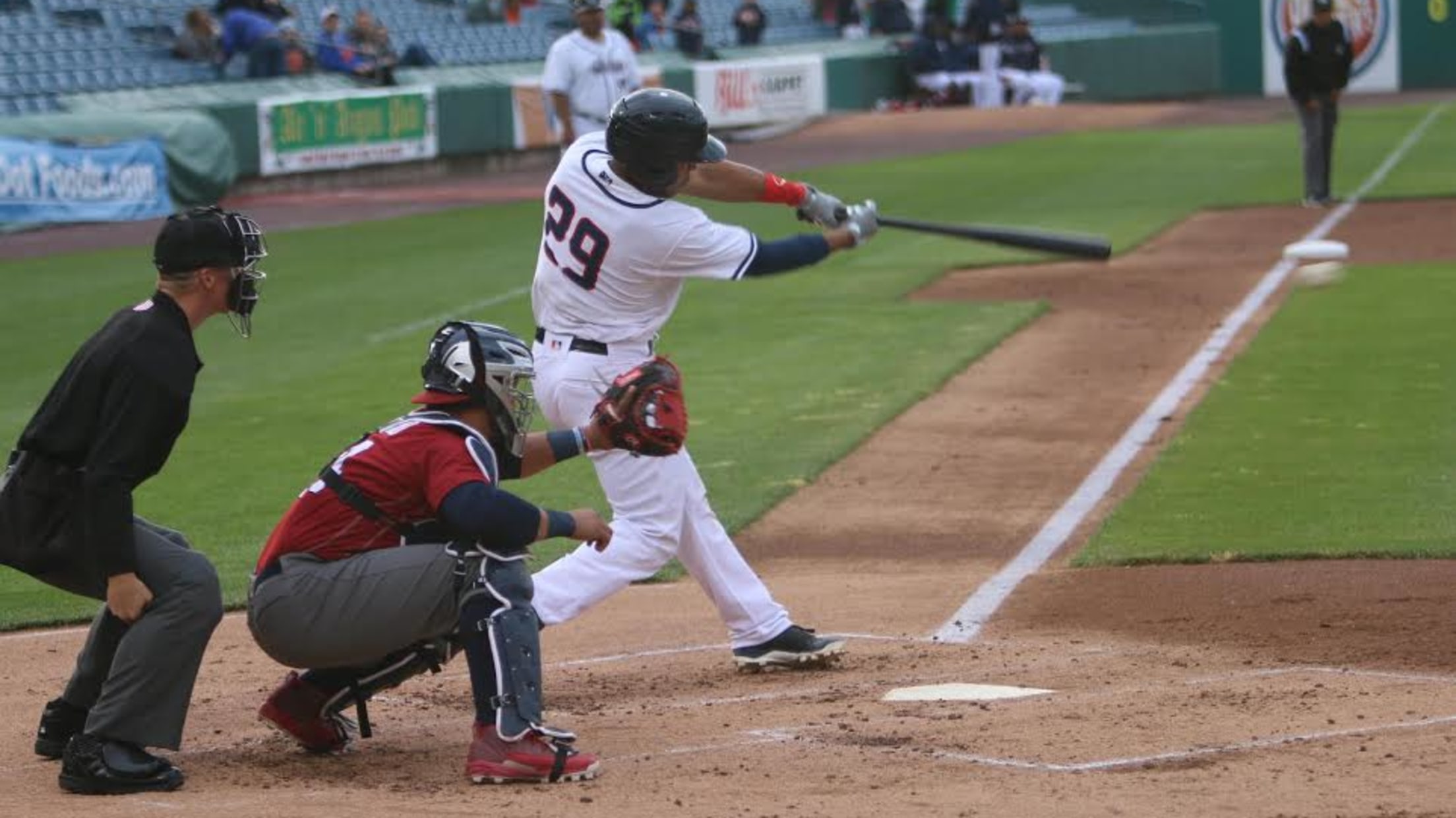 Pedro Severino picked up two hits on Friday night. (Danny Tripodi)
The Syracuse Chiefs fell to the Lehigh Valley IronPigs in extra innings, 3-2, on Friday night at NBT Bank Stadium. Jorge Alfaro's RBI single in the top of the tenth inning was the game's deciding run.Syracuse (13-24) scored first in the bottom of the fifth inning. Grant Green walked and
The Syracuse Chiefs fell to the Lehigh Valley IronPigs in extra innings, 3-2, on Friday night at NBT Bank Stadium. Jorge Alfaro's RBI single in the top of the tenth inning was the game's deciding run.
Syracuse (13-24) scored first in the bottom of the fifth inning. Grant Green walked and Adrían Sanchez singled.Austin Voth laid down a sacrifice bunt to pitcher Jake Thompson. Thompson attempted to field the ball but bobbled it, allowing Voth to reach first on an error. After Rafael Bautista struck out, Andrew Stevenson reached on an infield single to shortstop to score Green. After Brandon Snyder struck out, Clint Robinson also singled on a ground ball to right field, plating Sanchez for a 2-0 lead.
Lehigh Valley (27-14) struck back in the top of the sixth. The IronPigs also loaded the bases on three singles off Voth to lead off the inning. Rhys Hopkins grounded into a fielder's choice, which allowed J.P. Crawford to score. Nick Williams then singled on a ground ball that hit Voth in the foot, plating Alfaro and tying the game.
Voth pitched six innings and allowed two runs. The 24-year-old did not allow a hit until Pedro Florimon's one-out single in the fifth.
The game eventually went into extra innings. Hector Gomez led off with a triple to right in the top of the tenth. After Mike Broadway struck out the next two batters, Alfaro chopped a short ground ball down the third-base line. By the time Broadway scooped it up, Gomez had crossed home plate, while Broadway had no play at first.
The Chiefs return to action Saturday afternoon at 1:05. A.J. Cole is set to start for Syracuse while Thomas Eshelman will pitch for Lehigh Valley.