IronPigs to celebrate Nurses Week
A week full of activities and appreciation for the nurses who have been in the front lines battling COVID-19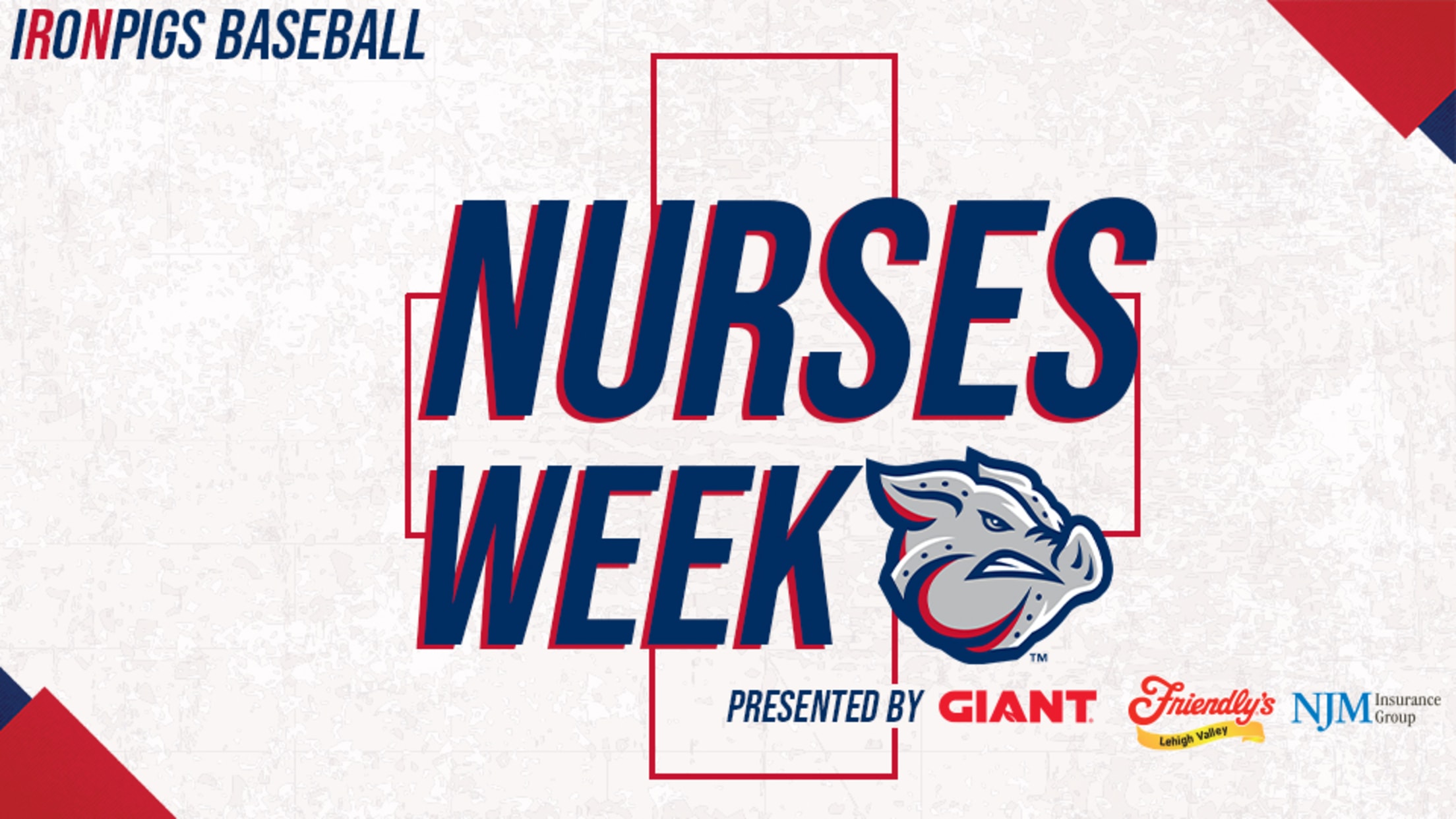 The Lehigh Valley IronPigs will celebrate Nurses Week presented by The GIANT Company, Friendly's of the Lehigh Valley and NJM Insurance, which begins on Wednesday, May 6 and runs through Tuesday, May 12. The celebration will recognize nurses from Lehigh Valley Health Network, St. Luke's University Health Network and Good
The Lehigh Valley IronPigs will celebrate Nurses Week presented by The GIANT Company, Friendly's of the Lehigh Valley and NJM Insurance, which begins on Wednesday, May 6 and runs through Tuesday, May 12. The celebration will recognize nurses from Lehigh Valley Health Network, St. Luke's University Health Network and Good Shepherd Rehabilitation, who have been in the front lines battling COVID-19.
"With this week being Nurses Week, we want to celebrate it by honoring nurses in a very fun and special way," said IronPigs President and General Manager Kurt Landes. "We hope this week will bring recognition to a special group of people who've endured so much throughout this pandemic."
The IronPigs will be bringing the Pork Race to each facility throughout the week. Medical personnel will be able to see and cheer on their favorite pork racers as they battle it out and see a piece of IronPigs fun outside the confines of Coca-Cola Park.
Lehigh Valley Health Network, St. Luke's University Health Network and Good Shepherd Rehabilitation will each receive a balloon structure courtesy of BalloonWorks that says, "Thank You" and will be displayed for many to see. The balloon structure is a token of gratitude for each facility. To cap off the celebration for Nurses Week, the video board at Coca-Cola Park will be lit up at 7 p.m. on Saturday, May 8 and streamed live on the IronPigs social media pages. The video board will consist of messages of gratitude to individual nurses. Those who would like to submit names of nurses they know, will be able to do so by commenting on the social media pages.
Throughout the week on social media, nurses will be highlighted on baseball cards. The baseball card will feature information about the nurse as it would about a baseball player. IronPigs staff members and players will be sending their gratitude throughout the week via video messages. Local businesses will be offering discounts for nurses and will be featured as well.
The 2020 IronPigs season is the team's 13th at Coca-Cola Park. Follow the IronPigs on Twitter at @IronPigs and like them on Facebook via Facebook.com/LHVIronPigs.
The 2020 IronPigs season is presented by Capital BlueCross.