It's Time: Cruz and Madris Set to Join Pirates Roster
Madris leads International League batters in average during June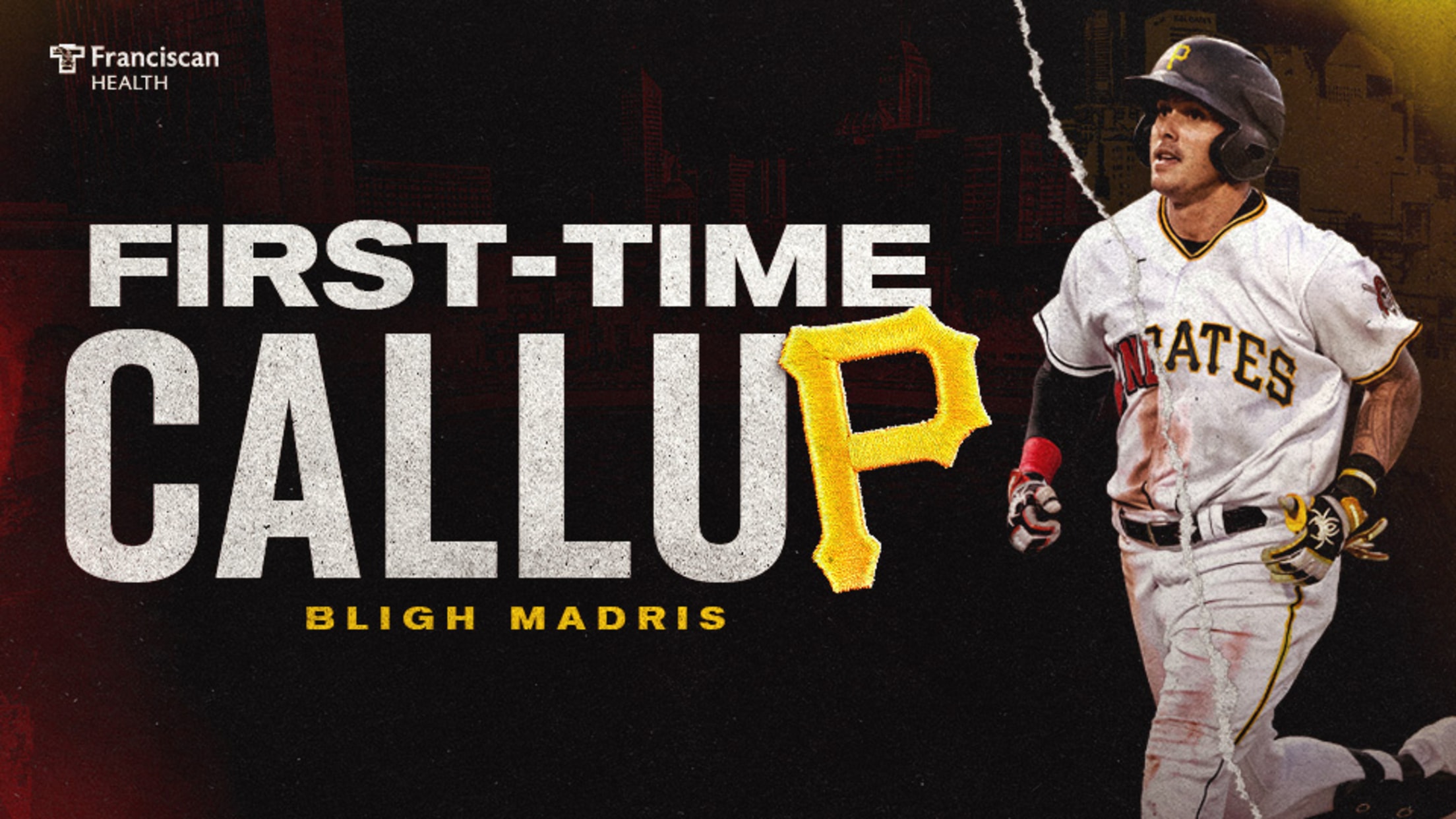 INDIANAPOLIS – The Pittsburgh Pirates announced today that they have recalled the No. 22 overall prospect in baseball (MLB Pipeline), shortstop Oneil Cruz, and selected the contract of outfielder/first baseman Bligh Madris. This will be Cruz's first big-league stint of the 2022 campaign, and Madris will become the ninth Indianapolis
INDIANAPOLIS – The Pittsburgh Pirates announced today that they have recalled the No. 22 overall prospect in baseball (MLB Pipeline), shortstop Oneil Cruz, and selected the contract of outfielder/first baseman Bligh Madris. This will be Cruz's first big-league stint of the 2022 campaign, and Madris will become the ninth Indianapolis Indian from the 2022 squad to make his major league debut this season.
Madris, 26, has been one of the hottest hitters in the International League this season, sparked by his league-leading .400 average (24-for-60) in June among batters with at least 60 at-bats. In 16 games this month, he also led the league with nine doubles and ranked fourth with a .683 slugging percentage and 1.146 OPS among qualifiers. Madris recorded a 25-game on-base streak from May 20-June 18, which ended one game shy of his career high on Sunday when he was pulled from the game early ahead of his callup. This season, he is hitting .304 (48-for-158) ­– the ninth-best average in the IL – with 15 doubles, two triples, five home runs, 20 RBI and a .904 OPS (6th in IL).
The corner outfielder/first baseman was named Indianapolis' Rookie of the Year in 2021 after recording a career- and team-high 26-game on-base streak from Aug. 27-Oct. 3. During that time, he hit .320 (32-for-100) with an .855 OPS. Overall, he registered a .272 average (91-for-334) in 104 games with the Indians during his inaugural Triple-A campaign.
Madris was selected by Pittsburgh in the ninth round (268th overall) of the 2017 First-Year Player Draft out of Colorado Mesa (Grand Junction) University.
Cruz, 23, has heated up as of late, hitting safely in 21 of his last 26 games with a .299 batting average (29-for-97) since May 15. He began that stretch with a home run and career-high tying five RBI at Charlotte and followed it up with six home runs and a .327 average (16-for-49) in 12 games from May 22-June 9. He currently ranks 10th among International League leaders with 40 runs scored in 55 games this season and owns a .367 on-base percentage in 27 games when batting leadoff.
The 6-foot-7 shortstop was promoted to Triple-A on Sept. 20, 2021 and homered in five of six games before being recalled by Pittsburgh. In 61 career Triple-A games for Indianapolis, Cruz has hit .259 (60-for-232) with 14 home runs, eight doubles, three triples and an .870 OPS.
Cruz was traded to Pittsburgh from Los Angeles (NL) on July 31, 2017 with RHP Angel German in exchange for LHP Tony Watson. He was originally signed by the Dodgers as a non-drafted free agent out of the Dominican Republic on July 2, 2015. He made his major league debut on Oct. 2, 2021 vs. Cincinnati.
Indianapolis' first-time callups and roster moves are presented by Franciscan Health