E-Twins advance to Appy League Finals
Robinson backs Colina with two knocks to put away Astros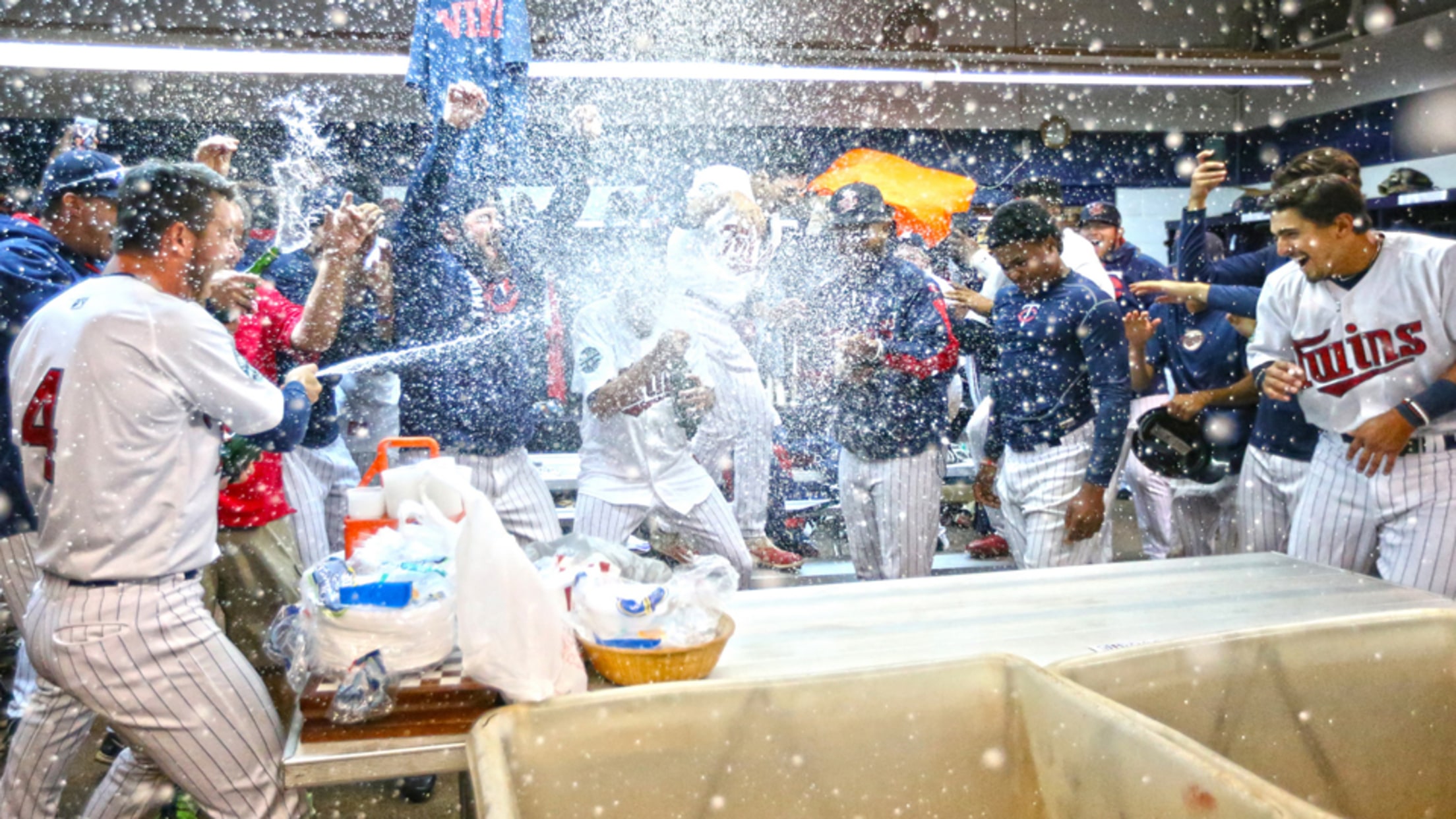 Elizabethton has reached the Appalachian League playoffs 11 times in the last 13 seasons and last won the title in 2012. (Allen Greene Photography)
A rainout paused the momentum in the Appalachian League semifinals, but it didn't stop J.J. Robinson and the Twins from taking the decisive game in the best-of-3 series on Wednesday. "We were eager to get it in yesterday," Robinson said. "The weather wasn't allowing it, but we're pretty happy to get
A rainout paused the momentum in the Appalachian League semifinals, but it didn't stop J.J. Robinson and the Twins from taking the decisive game in the best-of-3 series on Wednesday.
"We were eager to get it in yesterday," Robinson said. "The weather wasn't allowing it, but we're pretty happy to get the win tonight."
After homering for a second straight playoff game in Monday's blowout, the 33rd-round pick went 2-for-3 with a double, a walk, an RBI and a run scored as Elizabethton beat Greeneville, 6-0, to advance to the Championship Series. Right-hander Edwar Colina gave up three hits and three walks while striking out eight over 6 2/3 innings to earn the win.
Box score
Robinson's opposite-field double chased Astros starter Cole Watts and capped a three-run third inning.
"It was a curveball. I had two strikes, so I was just trying to [protect]. I had a feeling he was going to come back with that curve, lefty against lefty, and he'd set it up with a fastball up in. Sure enough, he threw a good curveball out over the outer part of the plate and I just tried to go with it," the 24-year-old first baseman said. "Those three runs really helped Colina relax a little more. He's a good pitcher, so [giving him a little lead] helped us out."
The Lewis-Clark State product singled and scored during an eighth-inning outburst that doubled the lead.
"That was big," Robinson said. "That was a nice little cushion, so we could trade runs for outs later in the game. We wanted a couple more. We have total faith in our pitchers, but we didn't want [the score] close."
In the top of the eighth, Jovani Moran came on with the bases loaded and one out. He fanned two in a row and picked up another strikeout in a 1-2-3 ninth for his first playoff save.
Complete playoff coverage
"Oh, boy, he came and shut the door with the bases loaded," Robinson said. "That was huge, because we were only up by three at the time. He's the real deal. He's fun to play with and fun to watch in the game."
• Get tickets to Game 1 of the Finals »
The Twins will face Pulaski in the best-of-3 Championship Series, beginning Thursday in Elizabethton.
Josh Jackson is a contributor to MiLB.com. Follow and interact with him on Twitter, @JoshJacksonMiLB.